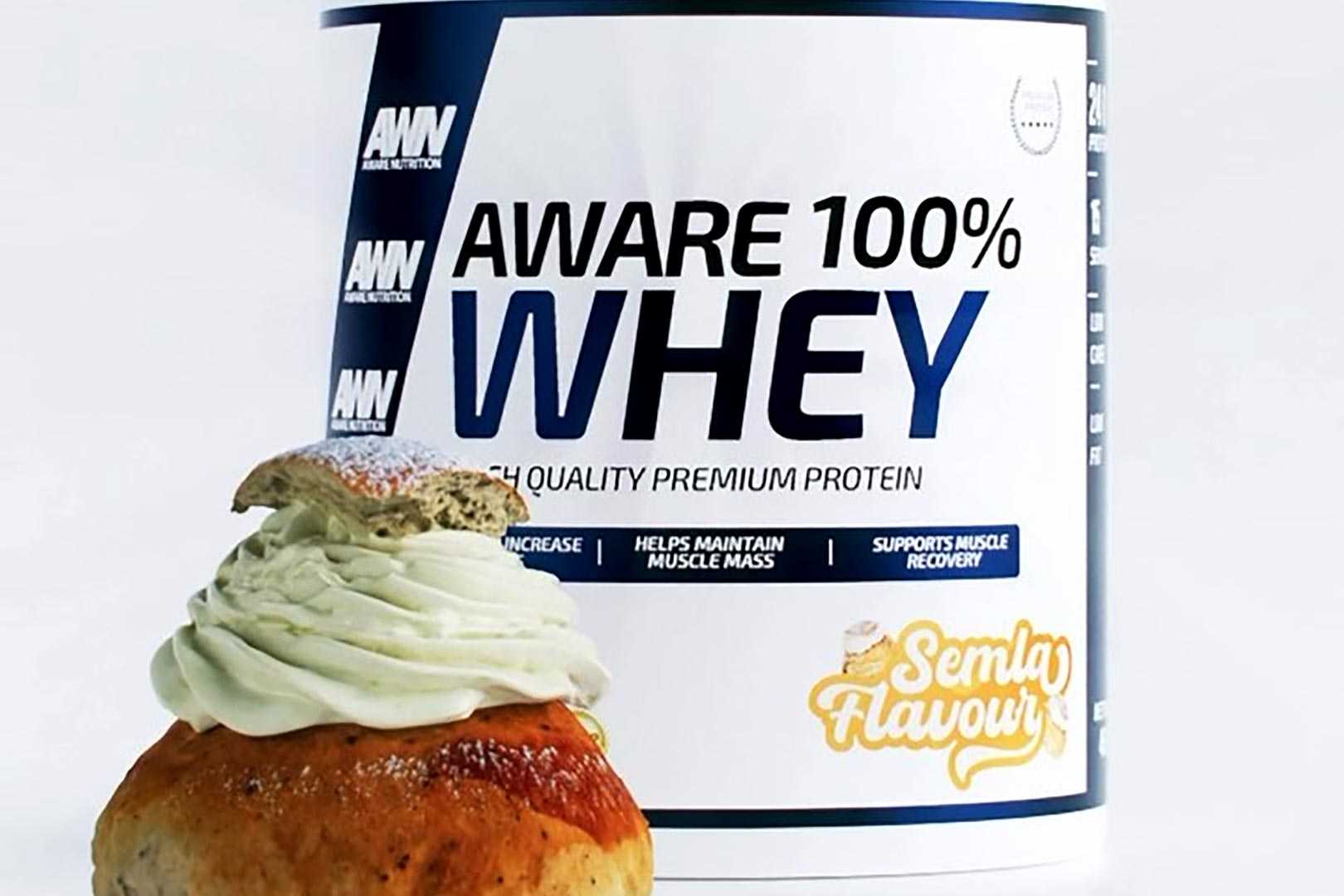 One of the things we always enjoy seeing from sports nutrition brands outside of North America is creative flavors that are specific to their country and culture. It is done quite frequently in Europe from companies in the likes of Italy and Germany, and this week it is Aware Nutrition taking that approach. The ever-expanding brand has put together a flavor we've only seen once before for its whey-based protein powder, Aware Whey.
Aware Nutrition has taken the traditional sweet roll Semla, popular in the likes of Sweden, Finland, and Denmark, and turned it into a lean and nutritious protein powder. In Sweden, which is where Aware is from, a Semla is typically a spiced wheat bun with a small part of its top cut off, filled with a sweet blend of milk and almond paste, topped with whipped cream, then with the bun top back on, it's dusted in powdered sugar.
Semla is a flavor we've seen once before by a sports nutrition brand, and it was also from Sweden in Swedish Supplements with its Semla Slow Casein. As mentioned, Aware Nutrition has recreated the sweet roll as a flavor for its protein powder, and it is available from its website starting today. It has all of the same great macros as a whey-powered product, with 22g of protein per serving, low carbohydrates, and around 104 calories.