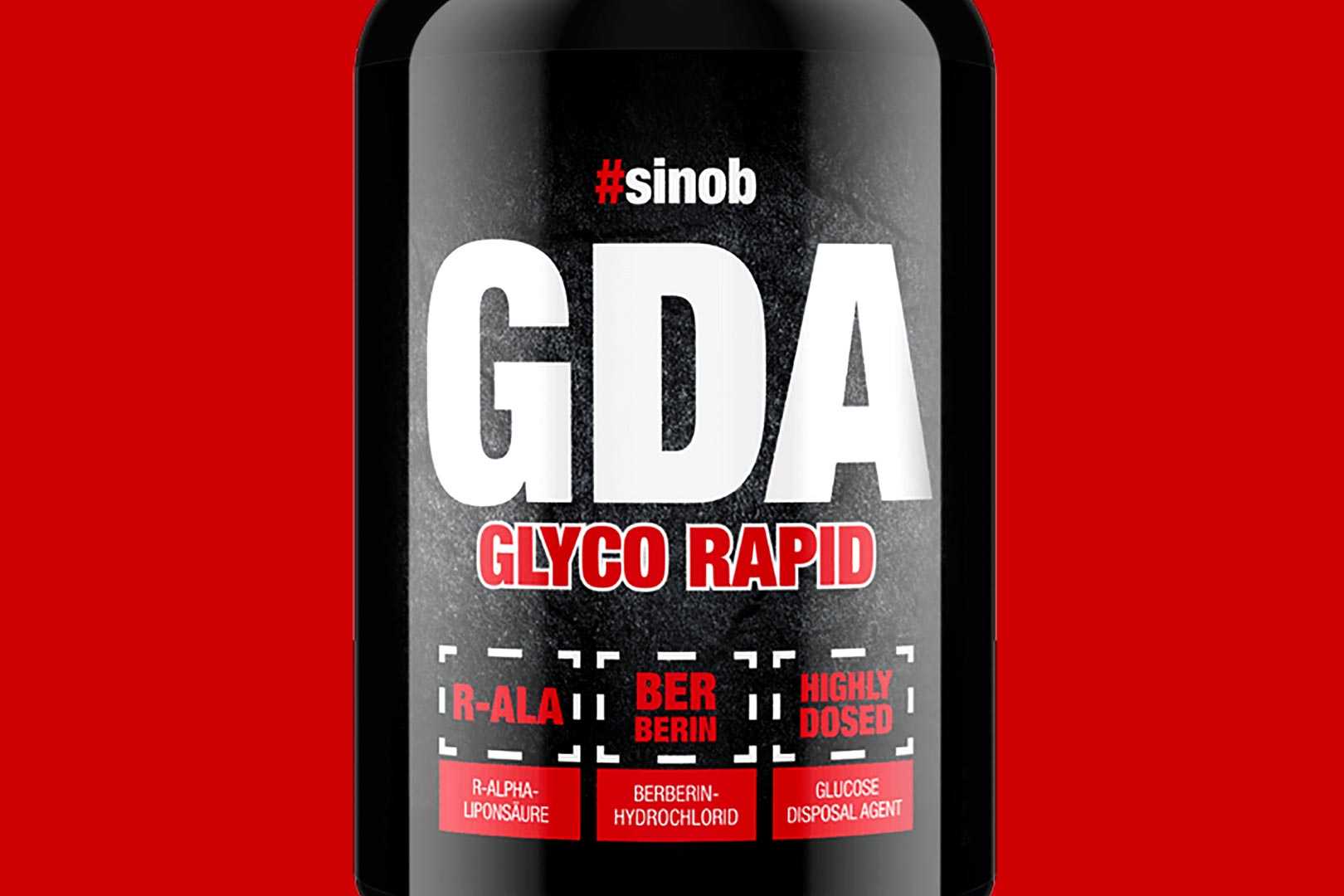 German brand SINOB, which stands for "Shit Is Not Our Business", has entered a rather specialized category in its latest supplement in the category-named GDA. The product is, of course, a glucose disposal agent formulated to help your body better utilize glucose to support and improve things like energy, muscle pumps, performance, recovery, and weight management.
Unfortunately, despite SINOB's GDA being in stock and available for purchase directly from its online store, we don't actually know what the dosages of any of its ingredients are. The brand hasn't got them listed, but we do know the ingredients, and they're all common GDA components with a mix of berberine, banaba leaf, gymnema, cinnamon bark, and r-alpha lipoic acid.
While it is disappointing that SINOB hasn't put out the facts panel for GDA, after following it for many years, we can't imagine those ingredients mentioned at reasonable dosages. It's brought together reliably effective amounts on many occasions before, and we'd expect that to continue in GDA, which you can blindly purchase from the brand's website at €34.99 (37.48 USD).