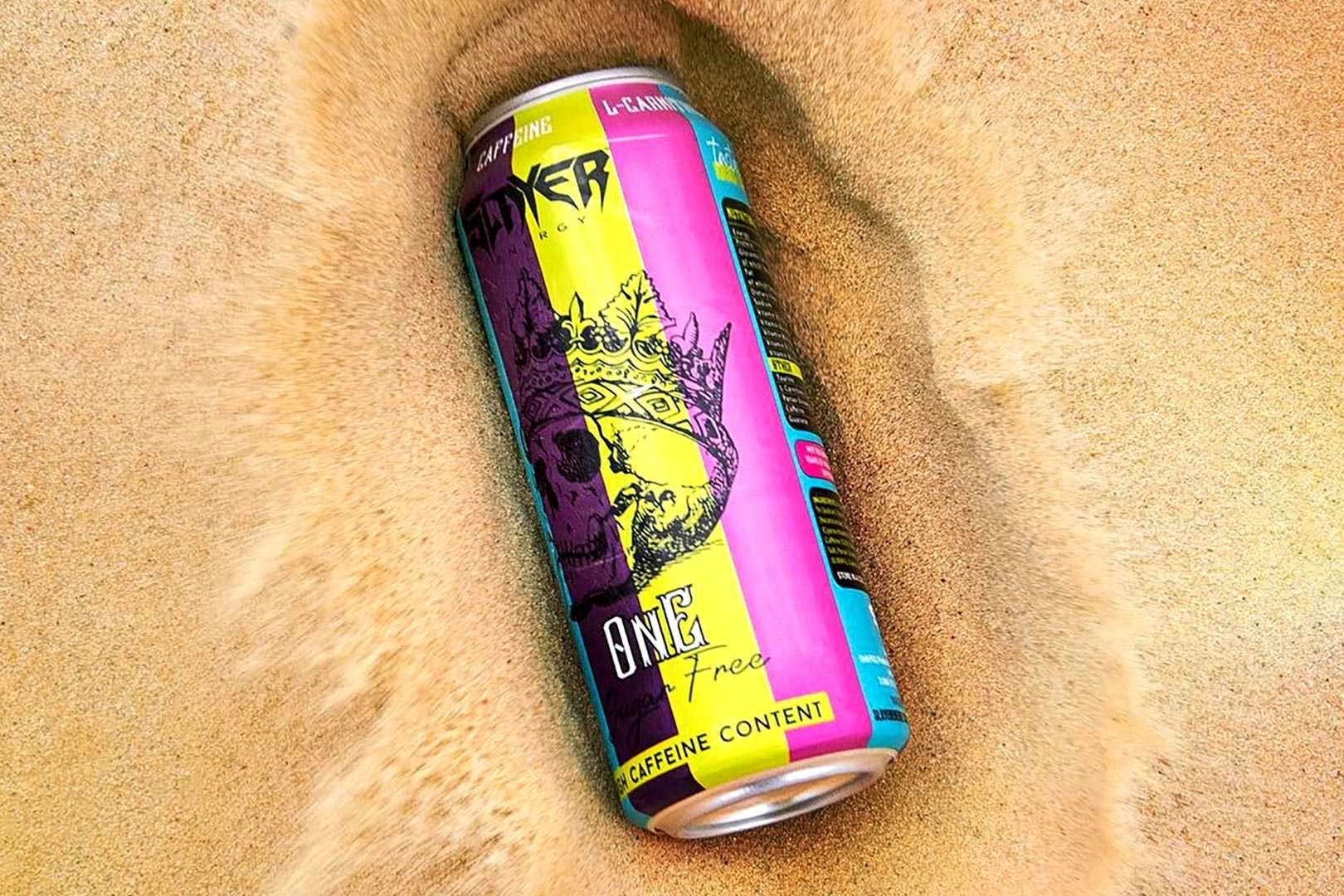 Slayer is a relatively new and refreshing entry into the increasingly popular world of energy drinks, and it hails from South Africa. The growing brand previously only had one product in its lineup in a flavor called One Original. It is for Slayer's signature, self-titled beverage made with absolutely no sugar and typical energy drink ingredients, including taurine, guarana, and a moderate 160mg of caffeine for energy.
There are many competitors in the world of energy drinks; we don't need to retell any regular reader of Stack3d that, and that does, of course, make it difficult to stand out. Slayer is doing a great job at making itself known, doing a few things that we just haven't seen before rolled into one brand. To begin, its first flavor, One Original is said to be neutral, relying on the active ingredients like caffeine and taurine for the taste.
Another intriguing feature of South Africa's beverage newcomer Slayer is it puts pieces from fans and artists that submit their work, on its energy drink. This can be seen in the latest flavor the brand has just revealed and released, called Blood Orange Twist. That is clearly a lot more descriptive of taste than One Original, and as you can see in the image above, it has a very different piece of artwork from Slayer's first flavor.
Slayer proudly supports the artists that create the designs it ends up using on its energy drink, with the eye-catching piece of work on Blood Orange Twist coming from tattoo artist _joey_tattoo. By the sounds of things, this crowd-sourced approach is something Slayer is going to continue and build its name around, and it certainly makes things interesting along the same lines as RAZE's crowd-sourced creations.
You can find out more about South African energy drink newcomer Slayer through its website and purchase its beverage there at R250 (13.89 USD) for a case of a dozen cans, which is cheap, but understand we are talking about a completely different country and market. At slayerenergy.com, the brand is also inviting artists to send in concepts and ideas, and if it likes what it sees, it'll potentially turn it into a flavor of its energy drink.