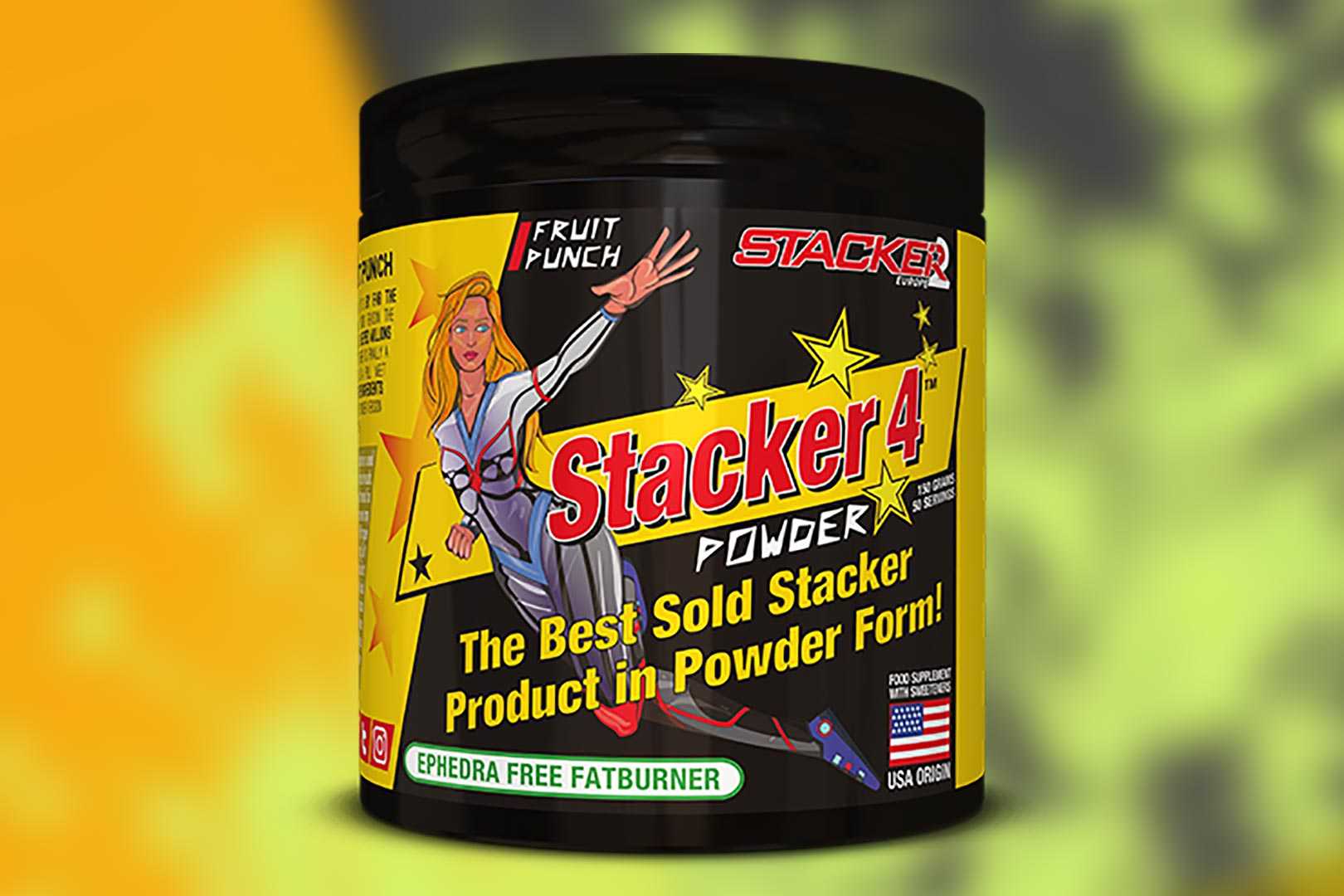 Stacker 4 is one of Stacker2 Europe's most known supplements, a fat burner that has incredibly been around for more than two decades and is designed to support several common weight loss benefits. The product is built to enhance metabolism, improve overall fat loss, and enhance energy and focus, for that classic comprehensive fat-burning experience.
Again, Stacker2 Europe's Stacker 4 supplement has been on the market for an astonishing amount of time, and the reason it's in the news this week is the long-running product has landed itself a spin-off. The European side of Stacker2 has taken its original weight loss competitor and created a version fans can scoop into a bottle or cup and drink.
Stacker 4 Powder is essentially what its name says; an alternative to Stacker2 Europe's classic fat burner that you can drink rather than swallow in pill format. On the inside, the spin-off has all of the same main ingredients as the capsules at seemingly the same amounts, with caffeine, green tea, yerba mate, guarana, capsicum, kola nut, and ginseng.
Since Stacker2 Europe has given the Stacker 4 Powder the same formula, fans of the long-running original can look forward to the same experience, effects, and results, but again, in the form of a flavored drink. The European brand has introduced the supplement in two traditional tastes to start with Fruit Punch and Lemon Lime, available in 50 serving tubs.