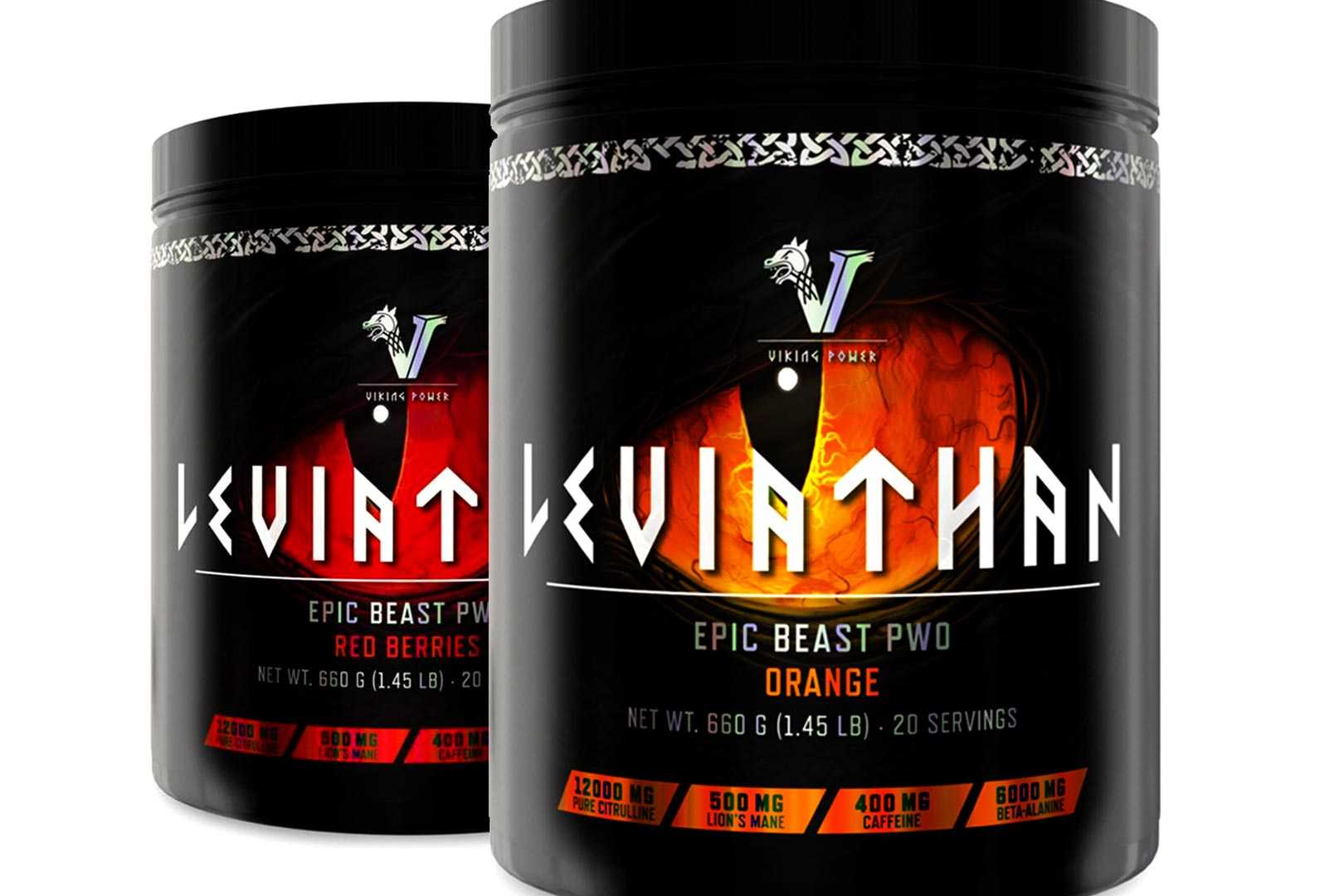 Sports nutrition supplements are available all over the world; however, not all markets are as developed as the next, with some facing tough restrictions and others building some serious competition and impressive formulations. Sweden has become a strong market with many solid products emerging from the country over the past year, and Viking Power's latest effort has just raised the bar.
Viking Power is a well-established, reputable supplement company in Sweden, and it is a house brand of the reliable retailer MM Sports. It has a presence in many different categories, including pre-workout, and that is where the brand's newest product is competing. Viking Power has given its new supplement the fitting name Leviathan, and it is its most premium and packed-out pre-workout to date.
The serving size on Viking Power's Leviathan pre-workout is a sizeable 33g, and more than a third of that is pure citrulline. The Swedish house brand has included the reliable pump and performance ingredient at an absolutely massive 12g in a maximum serving. That sits alongside an equally large 6g of beta-alanine for performance, 1.5g of tyrosine and half a gram of lion's mane for focus, and a strong 400mg of caffeine to elevate and enhance energy.
There is more to the formula powering Leviathan, although most of its other ingredients are not common in pre-workouts. In combination with all of those highlights mentioned above, Viking Power has thrown in a light 250mg of coconut water, 1.5g of inositol, 150mg of phosphatidylserine, half a gram of glucuronolactone, the all-important amino acid leucine at 3g, and interestingly, the typical hormone health component ashwagandha at 200mg a serving.
Sweden has indeed become an impressive, competitive, and respected sports nutrition market, and Viking Power's Leviathan reflects that. So far, the over-the-top, premium supplements have been coming out of the US, Canada, and sometimes the UK, but this one certainly mixes that up. Leviathan is available from MM Sports for a little more than Viking Power's other pre-workouts, Valkyrie PWO and Thor's Hammer Mjölner, at 499 SEK (48.17 USD) for a tub of 20 servings.