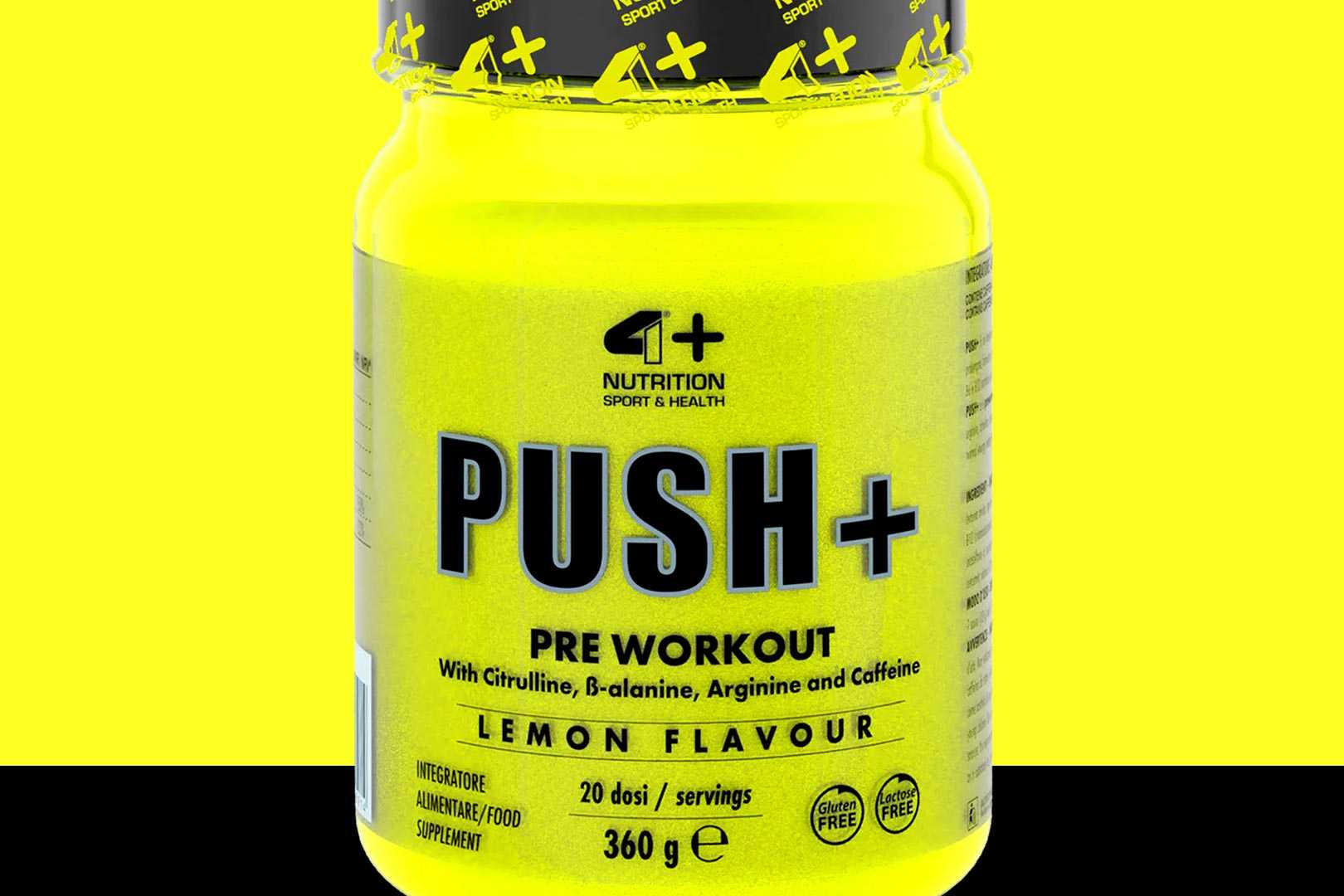 For as long as we've known 4+ Nutrition, it has never done a full-on dedicated pre-workout. It has put out supplements that reach into the realm with formulas built for before exercise, some covering a small set of benefits, but nothing combining ingredients for that classic pre-workout experience of energy, focus, pumps, and performance. This year we've got the Italian brand's first loaded pre-workout named Push.
Push is 4+ Nutrition's first well-put-together, comprehensive pre-workout, and it is relatively straightforward. Considering the supplement is the bright yellow brand's first serious entry into the category, it's a solid competitor, bringing together reliable ingredients and dosages to get the job done. It doesn't go too intense on the energy side, featuring B vitamins and a fairly mid-level 200mg of the always enjoyable caffeine.
Supporting performance and pumps in 4+ Nutrition's Push, you get 1.2g of arginine, 1.5g of betaine, 2.5g of pure citrulline, and a surprisingly large 4g of beta-alanine. While we liked the sound of double serving this, giving you 5g of citrulline for pumps, 3g of betaine, and a strong 400mg of caffeine, the beta-alanine does put a stop to that idea, as 8g of beta-alanine is a bit too far and not amount we've ever seen or tried.
Again, considering its 4+ Nutrition's first real foray into pre-workout, Push is not too bad. As mentioned, we would've liked to be able to double serve this, which certainly would've raised potential a bit more, but still a respectable debut. The product is out now in the brand's home country of Italy in only one flavor to start with a citrusy Lemon. Push has the usual 20 maximum servings a tub and costs around €44.99 (47.75 USD).