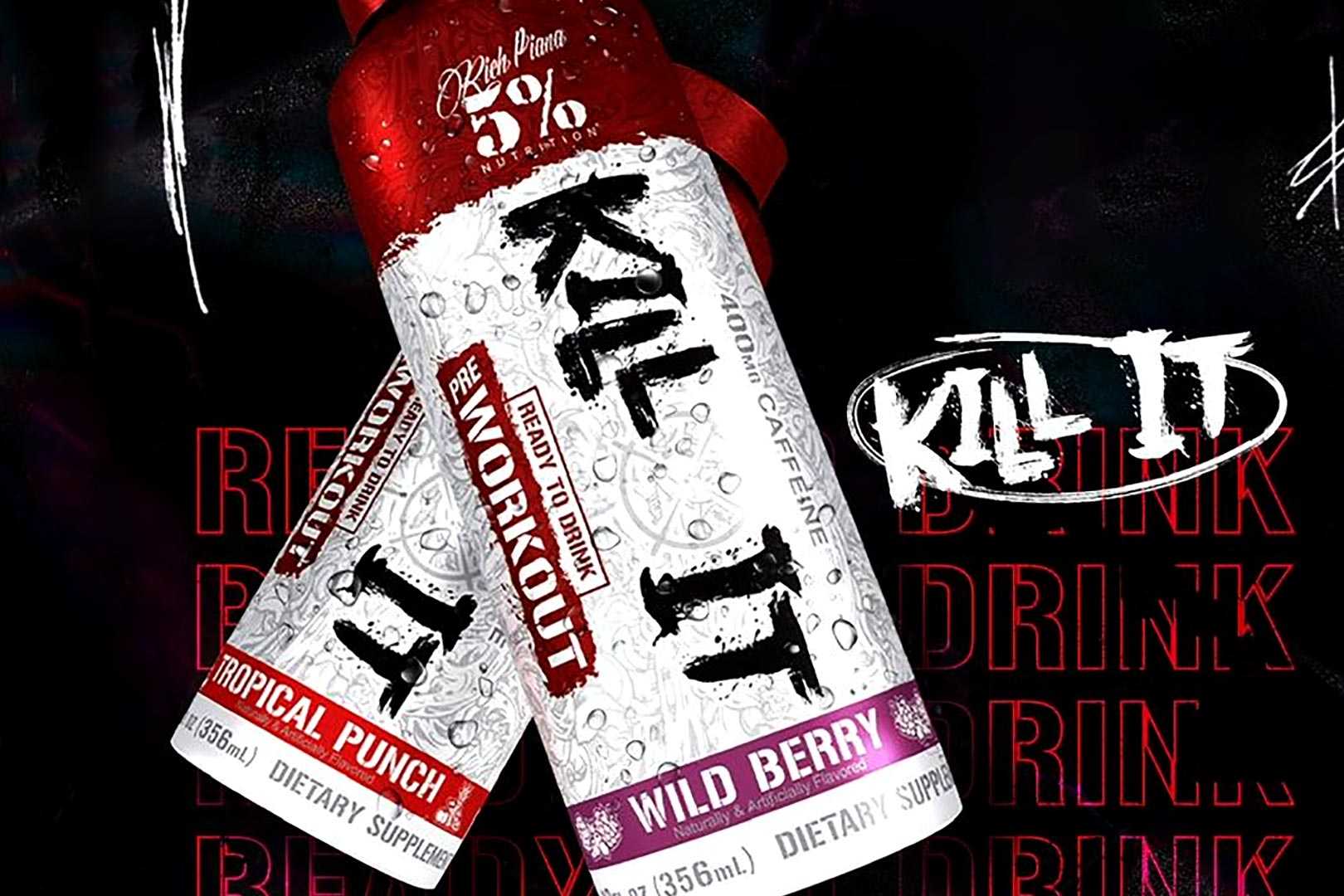 5% Nutrition has come a long way from its signature sports nutrition supplements like All Day You May, Kill It, and the hit carbohydrate product Real Food. The well-established brand now competes in all sorts of categories, some common and some not so much, and with a strong variety of formats, an area that is about to get bigger with the launch of the Kill It RTD.
The Kill It RTD will be the first beverage from 5% Nutrition, and like the original Kill It powder supplement, the upcoming drink is a stimulant-powered pre-workout. The brand has put a different set of ingredients into its Kill It RTD, although it aims to provide a similar combination of benefits to the powder built for energy, performance, and, most of all, pumps.
We've got the facts panel for 5% Nutrition's Kill It RTD in the image below, with the majority of the formula being devoted to driving better muscle pumps. Each bottle has a respectable 4g of pure citrulline, a huge 10g of glycerine, a gram of betaine, and 750mg of premium Nitrosigine. Alongside that is a full 3.2g of beta-alanine for performance, 2g of taurine, theanine, electrolytes for hydration, and a strong 400mg of caffeine.
On-the-go pre-workouts are not common, and very few squeeze in a formula as comprehensive as what 5% Nutrition has in its Kill It RTD. As mentioned, the ingredients are not exactly the same as the original, and there are similarities in effects. With that said, pumps are a bigger focus in the beverage, especially with glycerine and Nitrosigine, neither of which are in the Kill It powder.
5% Nutrition is looking to launch the Kill It RTD shortly and already has it listed on its website in preparation for its arrival. It looks as though there will be two flavors right out of the gate in Tropical Punch and Wildberry, both in a traditional 12oz bottle. You will be able to purchase the on-the-go pre-workout straight from the brand's website at $5.99 each or $59.99 for a case.