Renowned bodybuilding coach AJ Sims and his brand Absolute Supps have revamped one of their many Fat Free weight loss supplements, a family that consists of the original Hardcore Fat Free, Non-Stim Fat Free, and the nighttime Fat Free PM. The product getting the attention on this occasion is the middle one on that list, Non-Stim Fat Free, with the brand beefing up the formula with effective ingredients at reliable dosages.
We've got the facts panel for Non-Stim Fat Free in the image below, and it does indeed manage to squeeze a fair amount into every serving, with a hefty five capsules per serving. Another interesting feature is that while the supplement doesn't have any stimulants, as per the name, Absolute Supps has still included ingredients to support energy and focus by way of TeaCrine and Dynamine at a strong dose of 100mg each per serving.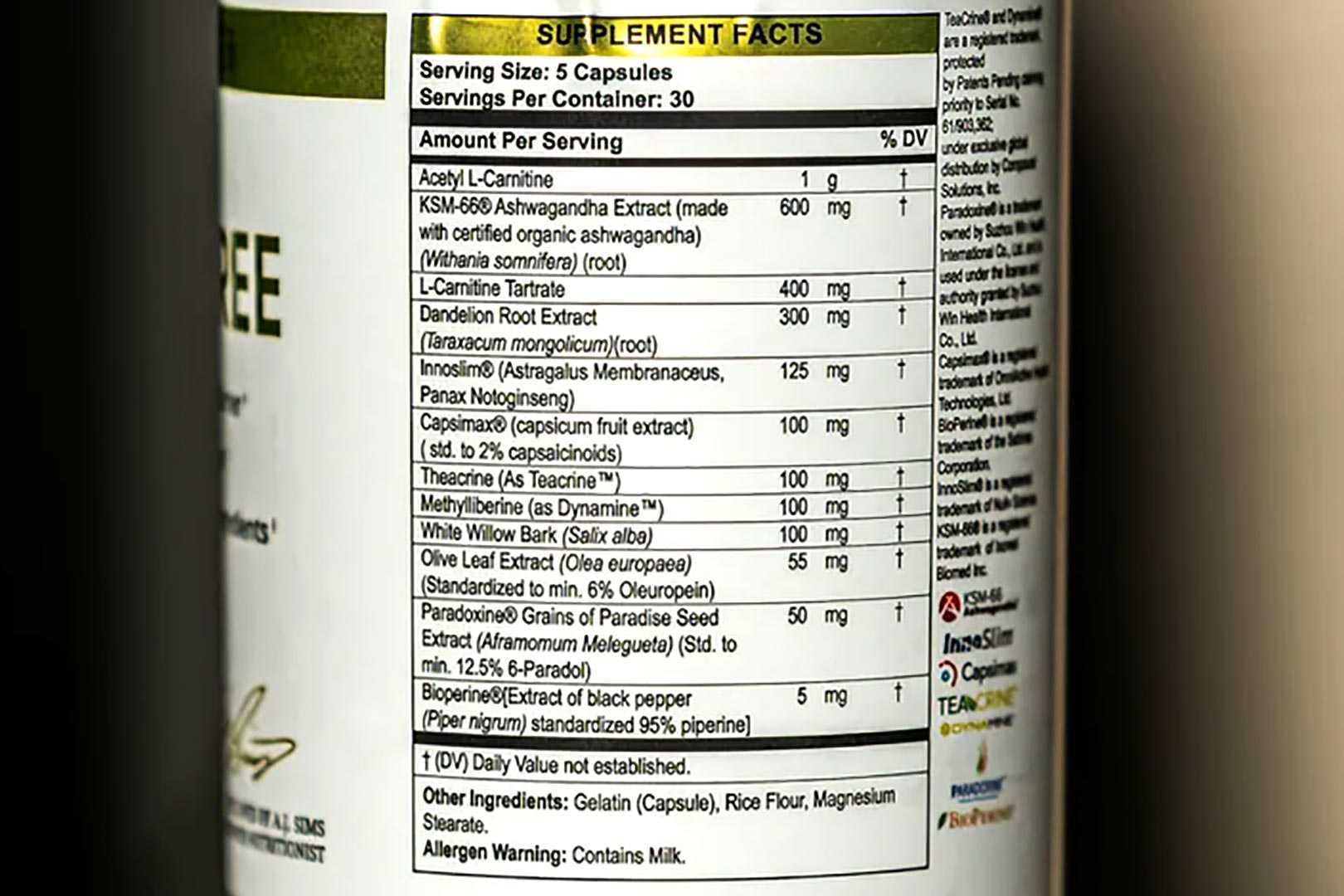 TeaCrine and Dynamine are just a taste of the premium ingredients Absolute Supps has crammed into Non-Stim Fat Free; there is also a full 600mg of the multi-benefit KSM-66 ashwagandha, 125mg of proven InnoSlim, Paradoxine grains of paradise, and CapsiMax. There are some standard components in there, too, with olive leaf, white willow, dandelion extract, and a combined 1.6g of acetyl-l-carnitine and carnitine tartrate.
Non-Stim Fat Free is right up there with one of the most well-rounded and packed-out stimulant-free weight loss supplements, and it is still something you can stack with the other Fat Free products; Hardcore Fat Free and Fat Free PM. The recently revamped supplement is available at $59.99, with a discount available on two or three bottles, as well as savings on the complete Fat Free collection with all three for $199.99.