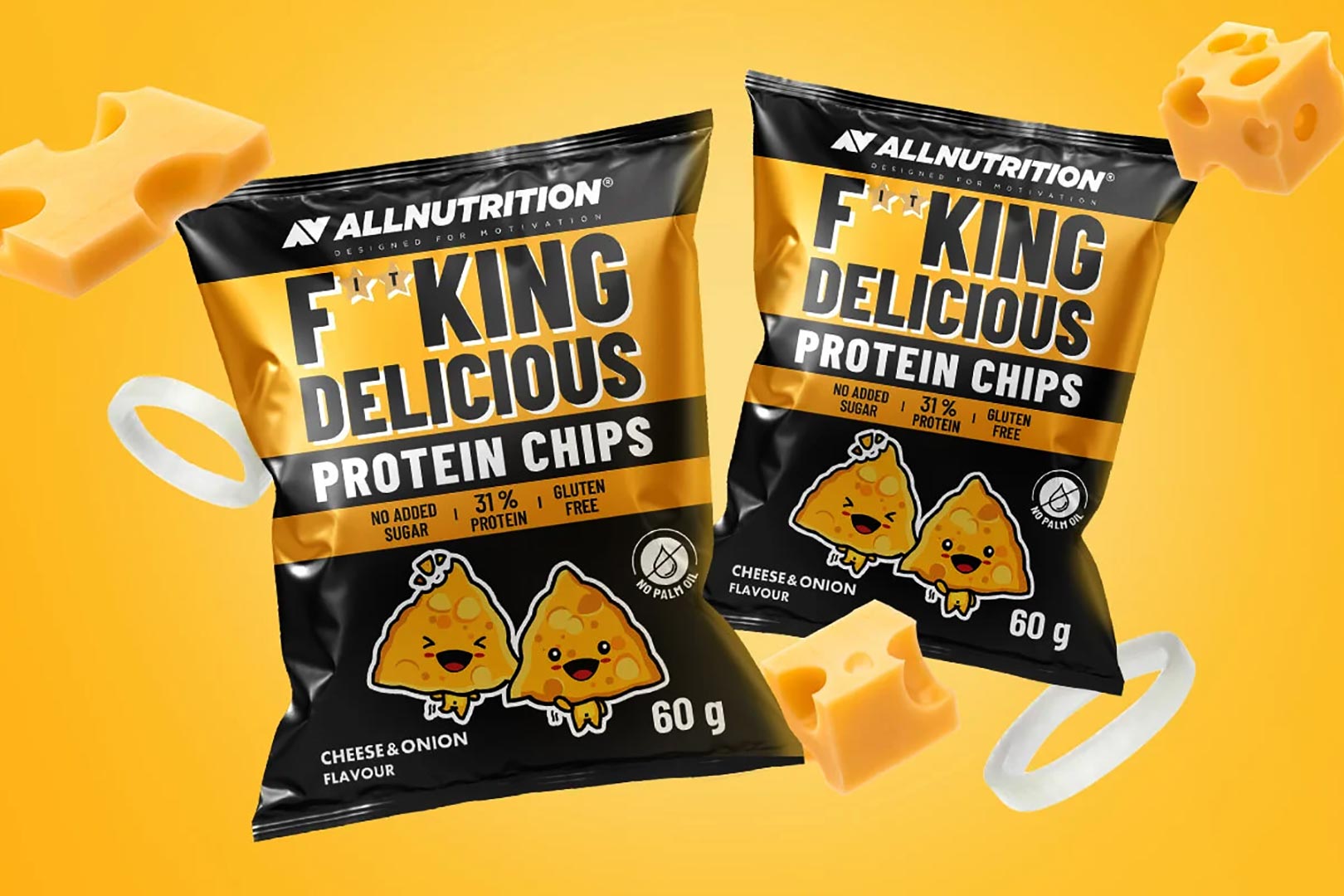 All Nutrition in Europe has a new protein snack on the market this month, and it's another product utilizing the intriguing naming convention seen on some of its other items in F**king Delicious. The product is F**king Delicious Protein Chips, which says everything right in the name, being a high-protein product in the familiar chip format, and if it's to be believed, they're absolutely delicious.
F**king Delicious Protein Chips from All Nutrition come in a sizeable 60g bag with a protein bar-like amount of protein at 18.6g. That goes alongside an equally high 20.4g of carbohydrates, although only 1.4g of that is sugar, 9g of fat, and a calorie count of 250. None of the impressively small amount of sugar is added sugar, and as one final highlight, the Protein Chips are gluten-free.
All Nutrition has launched its F**king Delicious Protein Chips in a classic chip flavor with Cheese and Onion, and it's available directly from the brand's official Polish online store at a low 5.99zł (1.35 USD) a bag.