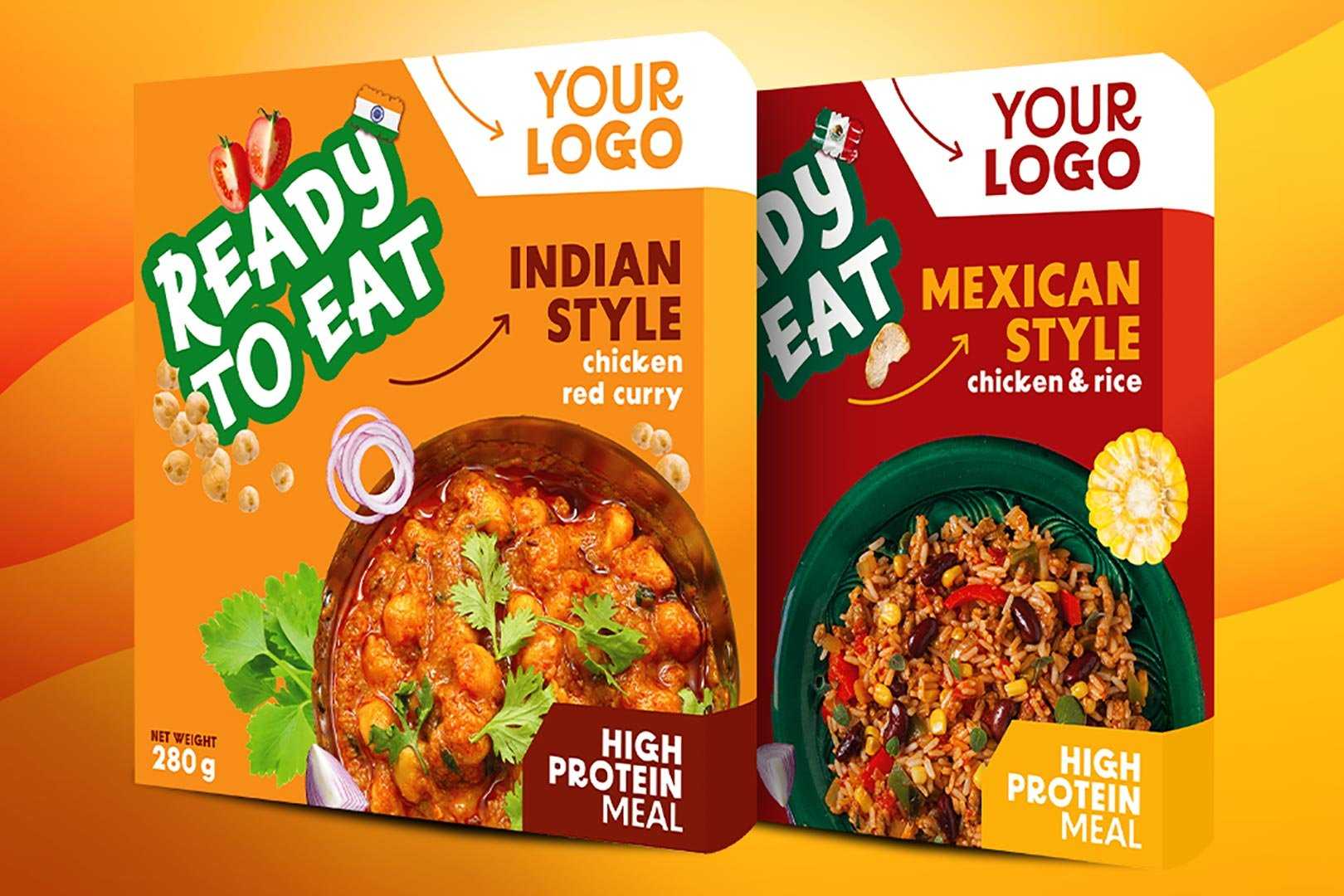 The Polish functional food manufacturer AmerPharma is no stranger to innovation, offering an incredibly delicious selection of products to brands across Europe and, more recently, throughout America. AmerPharma was one of the many exhibitors at this year's Expo West convention in Anaheim, and like other occasions we've crossed paths, it had something exciting to introduce.
The team at AmerPharma has cooked up ready-to-eat meals, and while the idea itself is not anything new — prepared meals — the features of its specific product are unlike anything else. At its core, the latest innovation from the manufacturer is a packaged meal separated into two sides. One has clean carbohydrates, and the other has sauce and protein for a balanced source of nutrition.
AmerPharma currently offers a wide variety of flavors or recipes for its ready-to-eat meals, including protein-packed Tuscan and Red Curry, low-calorie Sweet & Sour and Chasseur, and for vegans, the likes of Italian and Oriental. Where the separator comes in is the product comes never-frozen, it does not need to be stored in the freezer or refrigerator, and most impressive of all, it has a shelf life of up to 27 months just sitting in your cupboard.
We have seen shelf-stable, clean, and nutritious prepared meals before, although not even close to a shelf life of 27 months, which, just to remind you, is more than two years. The tasty innovation from AmerPharma has absolutely no preservatives, artificial flavors, or colors, with the shelf life coming down to the unique packaging technology, making it perfect for bulk meal prep.
That 27 months is lower for different flavors of AmerPharma's ready-to-eat meals, with some getting as short as 17 months; however, that's still beyond anything else we know. The company is offering the product to brands to add to their catalogs, and while it does have recipes finalized and good to go, it has the ability to create meals based on dishes or requests from brands and change the ingredients to suit the desired diet and nutrition profile.