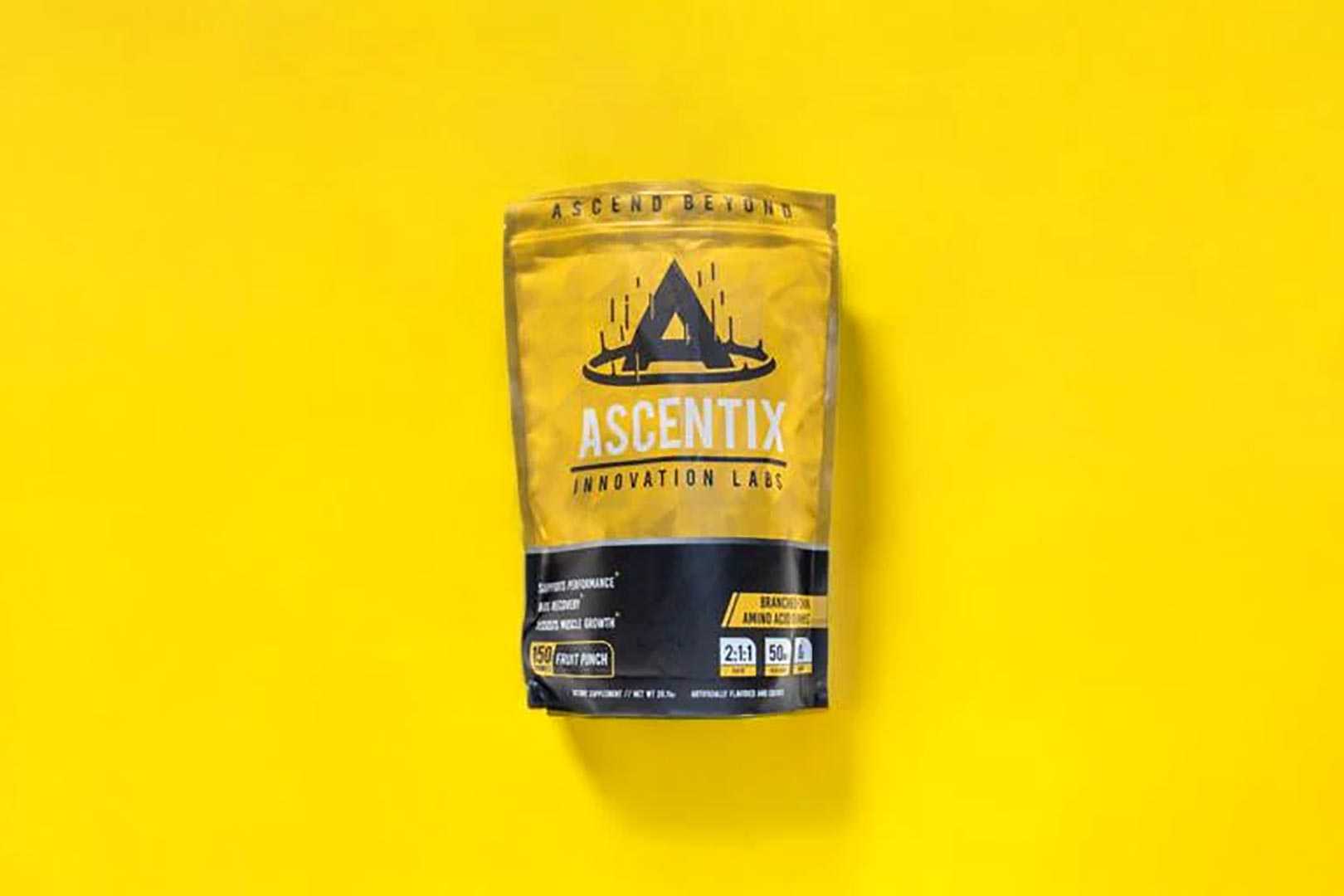 Ascentix Innovation Labs is a new supplement brand or functional company that sort of falls in between those two types based on its debut product. Ascentix has followed the gummy supplement trend; although what's in the gummy is not your typical apple cider vinegar, sleep ingredients, or anything like that, it's more focused on sports nutrition and muscle recovery while still being a snack.
The first product from Ascentix Innovation Labs is a BCAA-based gummy packing a small 500mg of BCAAs at the typical 2:1:1 ratio in a hefty serving of ten gummies. The brand has further enhanced the supplement by combining the BCAAs with absorption-enhancing AstraGin at a full 50mg. You then have the functional side of the Ascentix product, as it is made with allulose, resulting in low calories.
That serving of ten gummies has 16g of carbohydrates, but 10g is fiber, leaving you a reasonable 30 calories, which is only three calories per gummy. While the BCAAs aren't at a massive amount, it's half the experience, the other half being is an impressive low-calorie snack. For now, the BCAA gummies come in the one Fruit Punch flavor available direct at $34.99 for a large bag of 150 gummies.