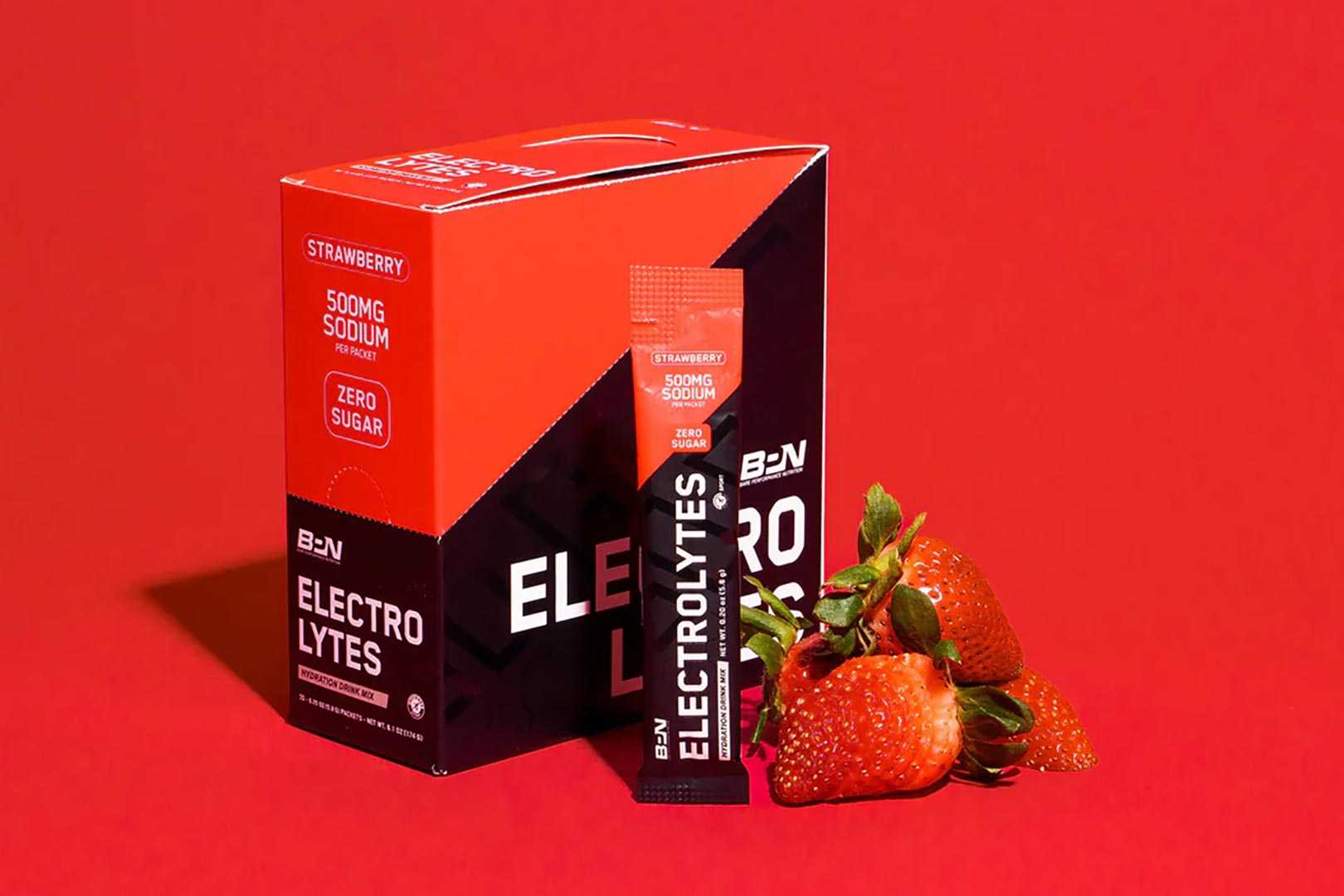 Bare Performance Nutrition, more briefly known as BPN, has just made life a little easier or at least more convenient for fans of three of its health and performance supplements. Until this week, the superfood products Strong Greens and Strong Reds, and the hydration and performance-supporting formula Electrolytes, were only available in traditional bulk tubs, where you'd scoop out your serving, then throw the lid back on.
BPN has created alternative packaging options for all three of those supplements — Strong Greens, Strong Reds, and Electrolytes — where you can purchase them in boxes of single-serving sachets. The more convenient products still have all of the same ingredients and dosages fans have come to rely on in the originals, so there is no change in efficacy and results, although the price per serving is not the same.
While the tubs of BPN's Strong Greens, Strong Reds, and Electrolytes have 30 full servings each, the boxes of single-serving sachets come with two-thirds of that at 20 but still cost the same at $44.99. You're basically paying 50% more to have your servings in on-the-go sachets versus the bulk tubs. The convenient alternatives also don't have as many flavors to choose from but are all available now through the brand's online store.