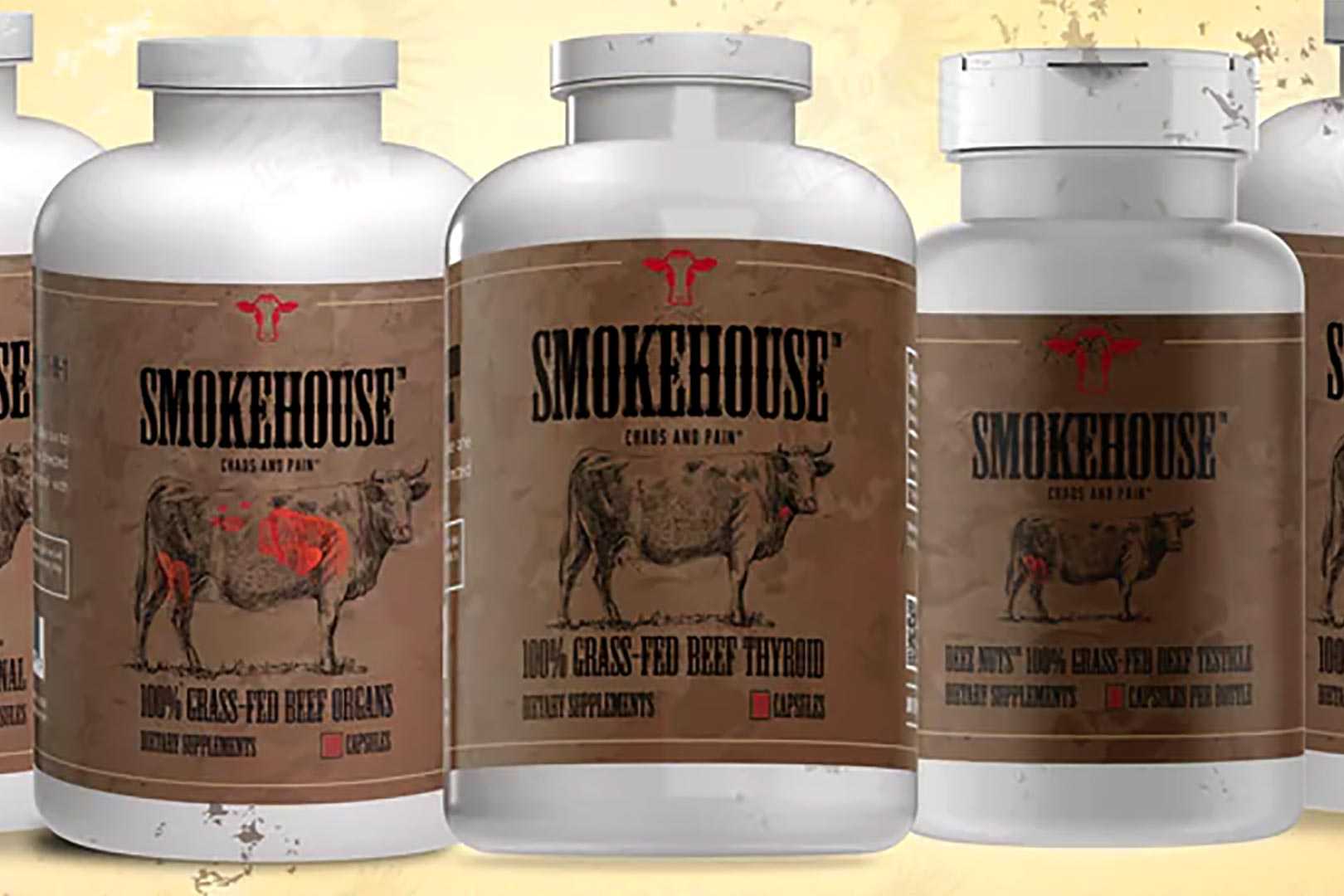 Beef organ supplements have grown into a category of their own over the last few years, with many brands out there selling them, one of the big ones being, of course, the Liver King's Ancestral Supplements. Chaos and Pain has now put together a completely new collection of products specifically for that area with its five-piece Smokehouse Series, each of the supplements based around a different beef ingredient in capsules.
The products filling out Chaos and Pain's Smokehouse Series explain themselves in their titles, as they are named after their respective Argentinian beef source. There is Adrenal made from grass-fed beef adrenal glands, Liver with beef liver, Deez Nuts featuring grass-fed beef testicle, Thyroid with beef thyroid, then lastly, the more complex Organs, with 600mg each of grass-fed beef liver, heart, kidney, pancreas, testicle, adrenal, and spleen.
The dosages of the key grass-fed beef ingredients in each of the Smokehouse Series products are the same in each at 600mg a capsule, except for Adrenal, which has 250mg per capsule. They don't, however, have the same amount of capsules; for example, Liver has 180 capsules, Deez Nuts 30, and Thyroid sits in between both of those at 90 capsules.
Much like the number of capsules you get in each of Chaos and Pain's five Smokehouse Series supplements, the prices on them vary too, with Liver and Deez Nuts at $39.99, Thryoid at $49.99, Adrenal a touch higher at $69.99, and then you have the multi-ingredient Organ at $79.99. You can check out all of the products in more detail over on Chaos and Pain's website, with, unfortunately no deal or discount to welcome the new collection.