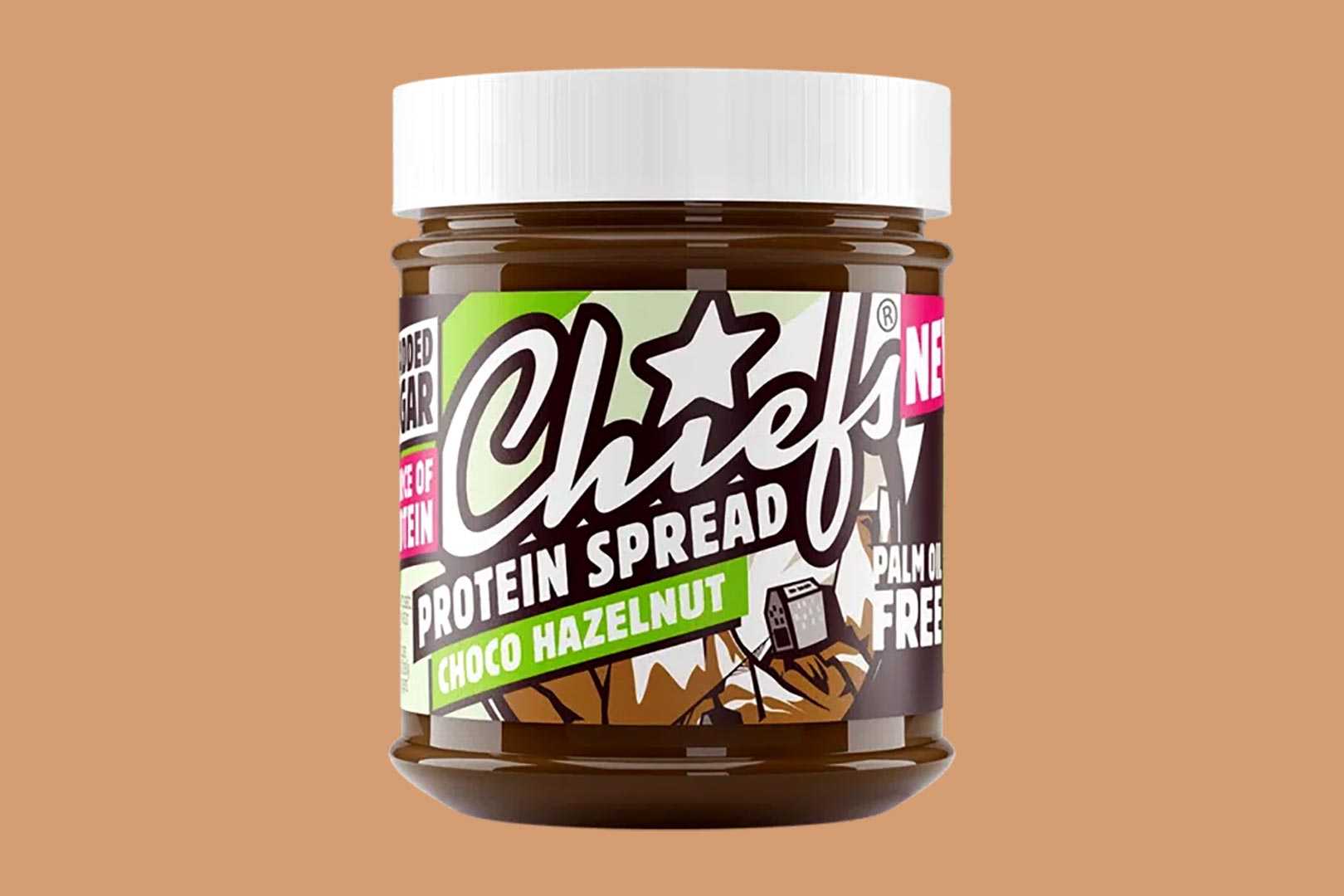 Many different types of functional foods and better-for-you treats and snacks are common in Europe, although Chiefs in Switzerland has done a great job at not going near many of them. The innovative brand has the usual protein RTD and bar but starts going way outside of the realm of typical with things like protein ice cream, pots of high-protein pudding, and the soft and fluffy Protein Bakery protein-packed bun.
The latest product from Chiefs sees it get back into a more common format of functional food in its region with Choco Hazelnut Protein Spread. It is indeed a chocolate and hazelnut flavored spread that's high in protein, similar to Nutella, but with much better nutrition. A sizeable 30g serving provides 6.6g of protein, 9.6g of carbohydrates with less than a gram of that sugar, 11.7g of fat, and a calorie count of 155.
The same amount of the legendary Nutella gives you a similar number of calories at 160, but that is from three times the protein, close to half the carbohydrates, and significantly less sugar, as 30g of Nutella has 16.8g. Chiefs already had a great selection of functional foods, and Choco Hazelnut Protein Spread fits right in there, giving fans another delicious item to choose from and filling the gap of format the brand didn't have.