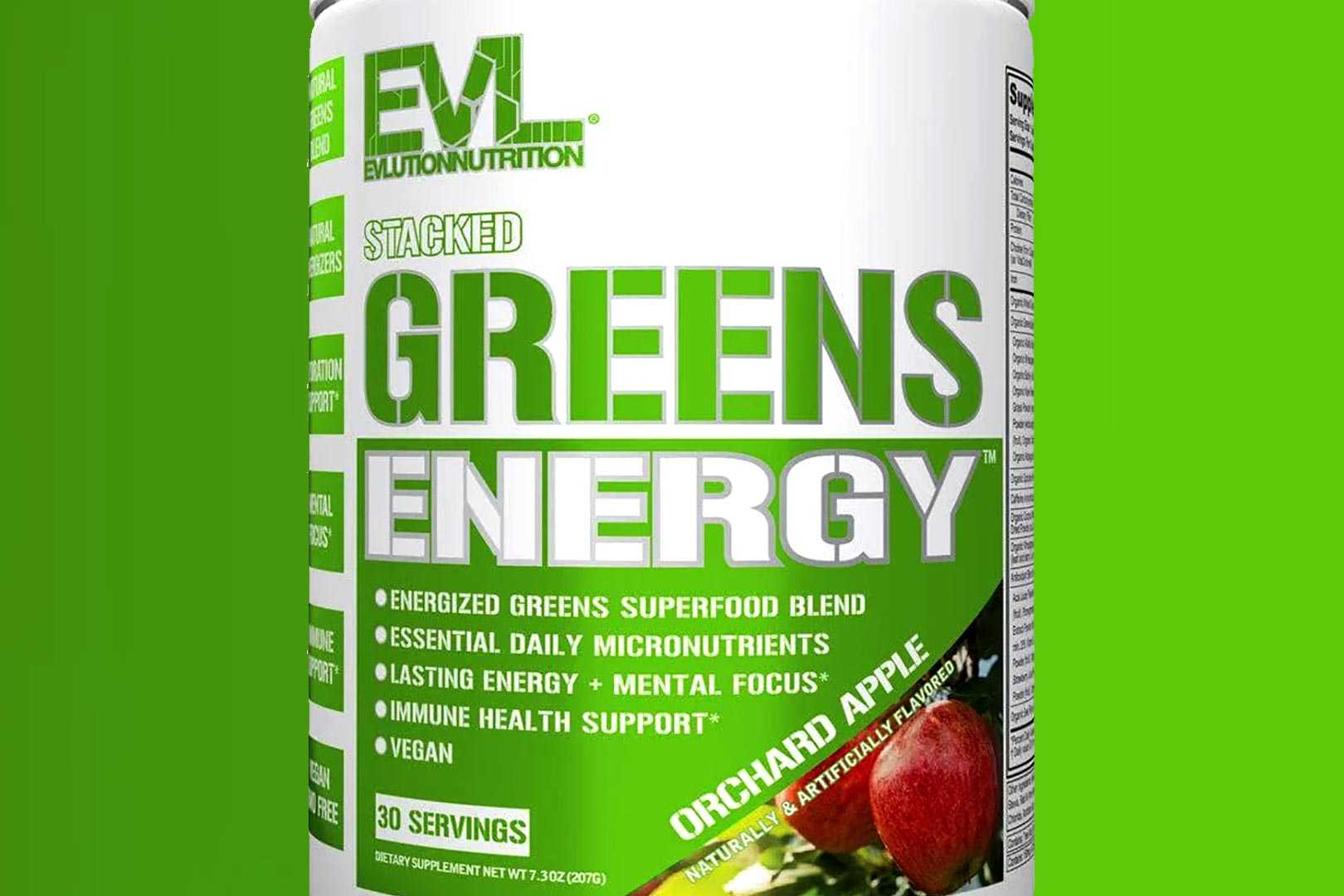 Sometime recently, the successful sports nutrition brand EVL launched a rather interesting twist on a superfood supplement, which is something it already has on the market in the form of Stacked Greens. That product features a variety of greens ingredients, including a gram of the Greens Balance blend and 3g of wheat grass, plus 100mg of the premium Betta Berries antioxidant blend and CocOrganic branded coconut water.
One of EVL's latest innovations is Stacked Greens Energy, which comes with absolutely everything you can get in the original superfood supplement Stacked Greens, plus an additional dose of energy. When we say the entire Stacked Greens formula can be found in Stacked Greens Energy, we mean it, right down to the gram of Greens Balance and 100mg of Betta Berries, and for energy, you get a moderate 150mg of caffeine.
Basically, if you want a bit of extra energy in your superfood supplement, whether it be in the morning for a stronger start to your day, for a nice energizing boost at lunch, or a late afternoon pick-me-up, Stacked Greens Energy gives you that option. Interestingly, the energy-fueling spin-off is actually cheaper than the original, and by a good amount, with Stacked Greens at $41.99 and Stacked Greens Energy a few dollars less at $34.99 with the same 30 full servings a tub in an Orchard Apple flavor.