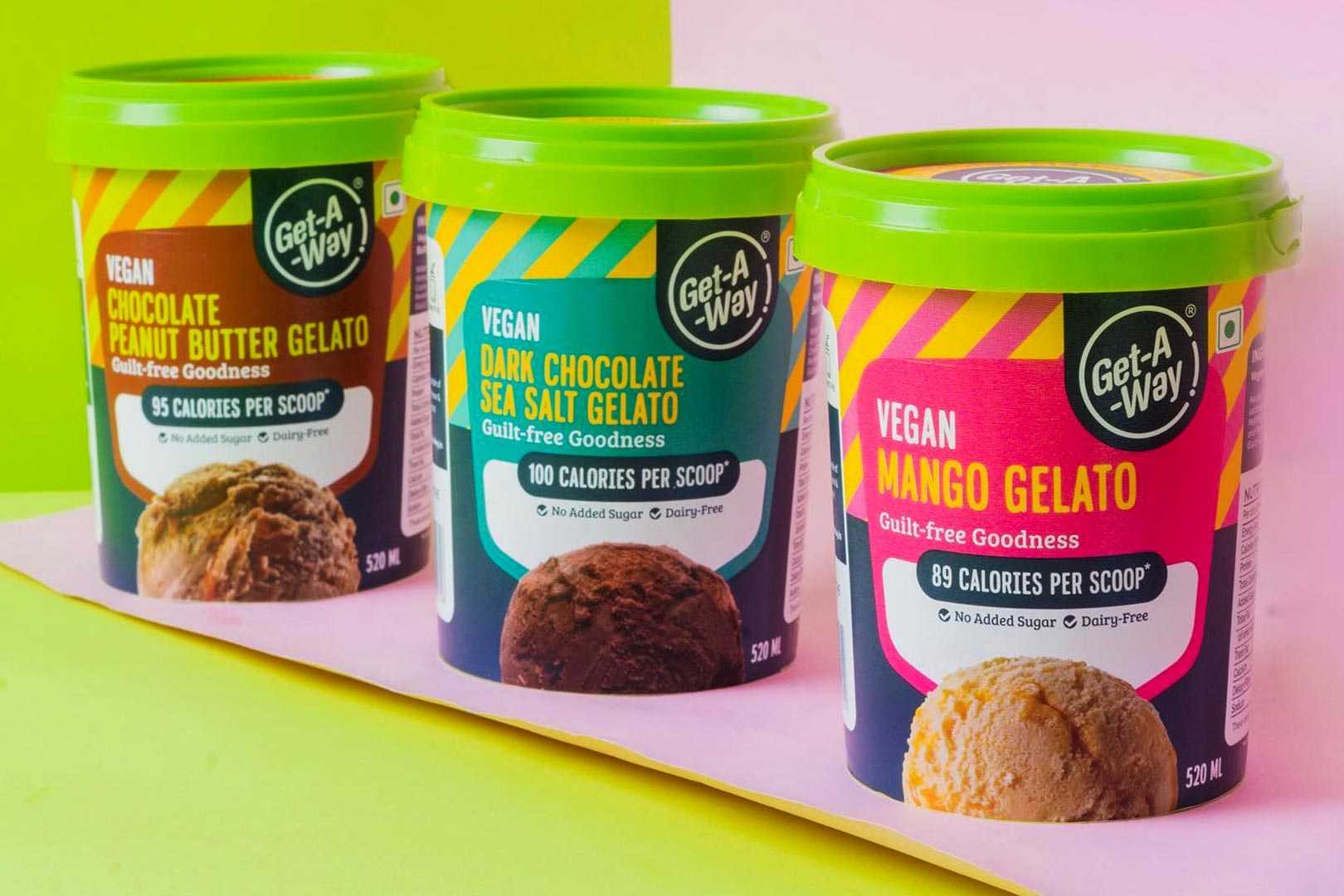 The impressively creative functional food company, Get-A-Whey, from India, has added to its selection of ice cream with more protein and lower calories, which is where it really built its name and reputation. To go alongside its many different flavors of better-for-you ice cream, such as Belgian Chocolate, Salted Caramel, Strawberry Cheesecake, and Sicilian Pistachio, Get-A-Whey has created a family of gelato-style frozen desserts.
Get-A-Whey doesn't explicitly describe the actual difference between its original protein ice cream and the gelato selection; it simply refers to and uses the word "gelato" to distinguish them. Based on that, we're guessing the experiences are separated, much like regular ice cream and gelato. Traditionally gelato is made with a slightly different balance of ingredients, including more milk and less cream, and it uses a slow churning process, resulting in a denser and clearly different dessert.
The macros on Get-A-Whey's gelato aren't like its protein ice cream, although they're still better than regular gelato. In a sizeable 100g serving of the Mango flavor of the tasty new product, you get 3g of protein, well below the 10g found in Get-A-Whey's Mango signature ice cream, 7.4g of fat, 17.4g of net carbohydrates with no added sugar, and a reasonable calorie count of 148. Those numbers vary slightly for the other gelato flavors in Chocolate Peanut Butter and Dark Chocolate Sea Salt.
One more interesting catch with Get-A-Whey's latest functional innovation is they're all completely vegan-friendly, not made with milk like its protein ice cream; instead, they have a nut butter base combining peanut butter and almond butter. As per usual, you can grab the brand's gelato-style frozen dessert straight from its website at ₹500 (6.07 USD) for a 520ml tub, which is quite a jump from the pots of high-protein ice cream at ₹135.