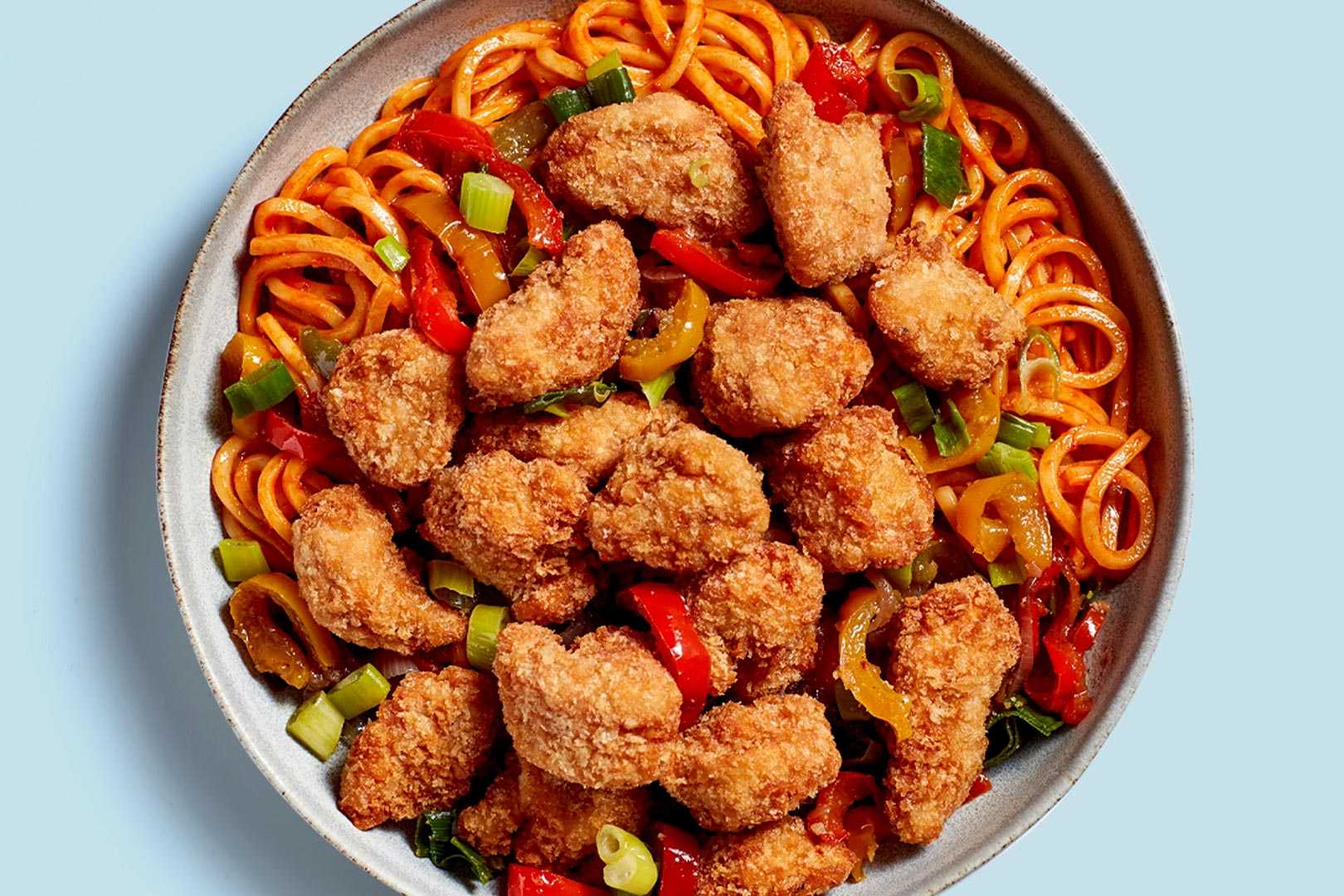 Gold Standard Nutrition in the UK, known for its convenient, nutritious, and absolutely delicious Pot-O-Gold meals, has introduced a fresh new flavor for that signature product, joining its already extensive selection of options. Fans of the brand and its Pot-O-Gold will already know the meal in a pot has an incredible menu, including tasty creations like Chicken Fajita, Buffalo Chicken, Satay Chicken, and Caribbean Jerk Chicken.
Adding another flavor to Gold Standard Nutrition's Pot-O-Gold family is Salt & Pepper Chicken Noodles, which is a healthier take on the classic and popular-in-the-UK dish of the same name. The Salt & Pepper Chicken Noodles from Gold Standard is made with wheat-based noodles and breaded chicken, providing a respectable 28g of protein, 78g of carbohydrates with 13g of that sugar, a low 4.5g of fat, and 439 calories.
You can pick up the Salt & Pepper Chicken Noodles Pot-O-Gold straight from Gold Standard Nutrition's online store starting at £3.95 (4.79 USD) for a single pot, getting all the way down to £3.16 (3.83 USD) when buying a bundle of multiple pots.