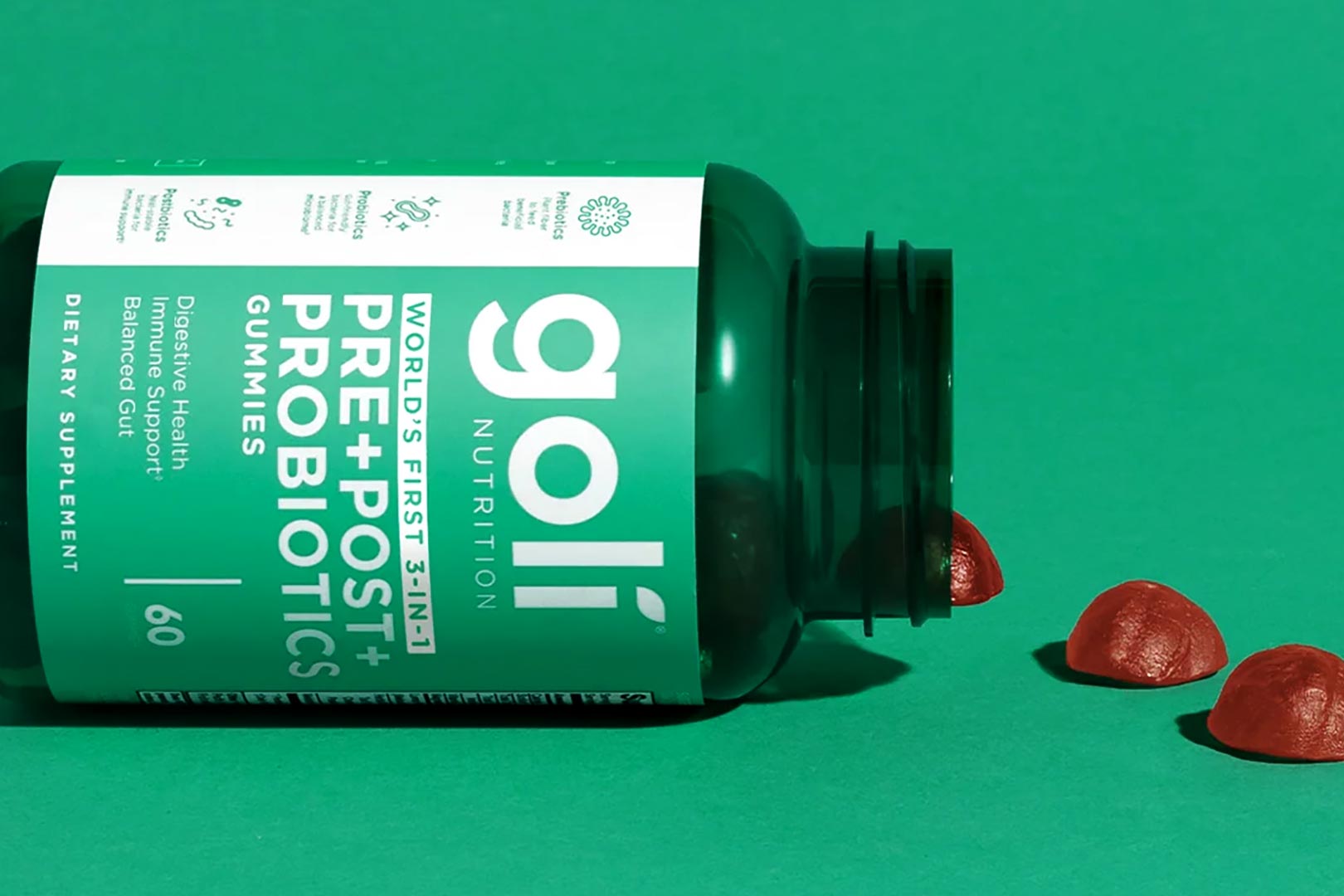 Gummy supplement specialist Goli Nutrition is done a lot more than its original hit product, expanding into a full family of health and wellness products utilizing ingredients like ashwagandha, melatonin, vitamins, minerals, and superfoods. Another gummy from the brand has dropped following the recently released PMS Relief, and this one actually claims to be a world's first supplement.
Goli Nutrition has introduced Pre+Post-Probiotics, which is precisely that, a combination of prebiotic fiber, the more commonly seen probiotics, and lastly, postbiotics. It is that combination of pre, post, and probiotics, specifically in gummy format, that the brand says is an industry first. The key ingredients all roll together to help with digestion, support gut health, and improve immune health.
Goli Nutrition actually does a great job breaking down and simplifying the whole idea behind the formula in Pre+Post+Probiotics. Firstly, you have probiotic fiber, which helps feed the kind of gut bacteria you want, then probiotics that further add good bacteria to your system and feed off the prebiotics, and finally, postbioitcs, another type of bacteria that is responsible for the immunity benefits.
Pre+Post+Probiotics gummies from Goli Nutrition come with a total of 60 gummies, and at three per serving, a full-size bottle will only supply you for just under three weeks at 20 days. The world's first supplement, or at least gummy supplement, it has debuted at golinutrition.com for slightly less than the brand's other products at $17, with the usual discount on bulk purchases and subscriptions.