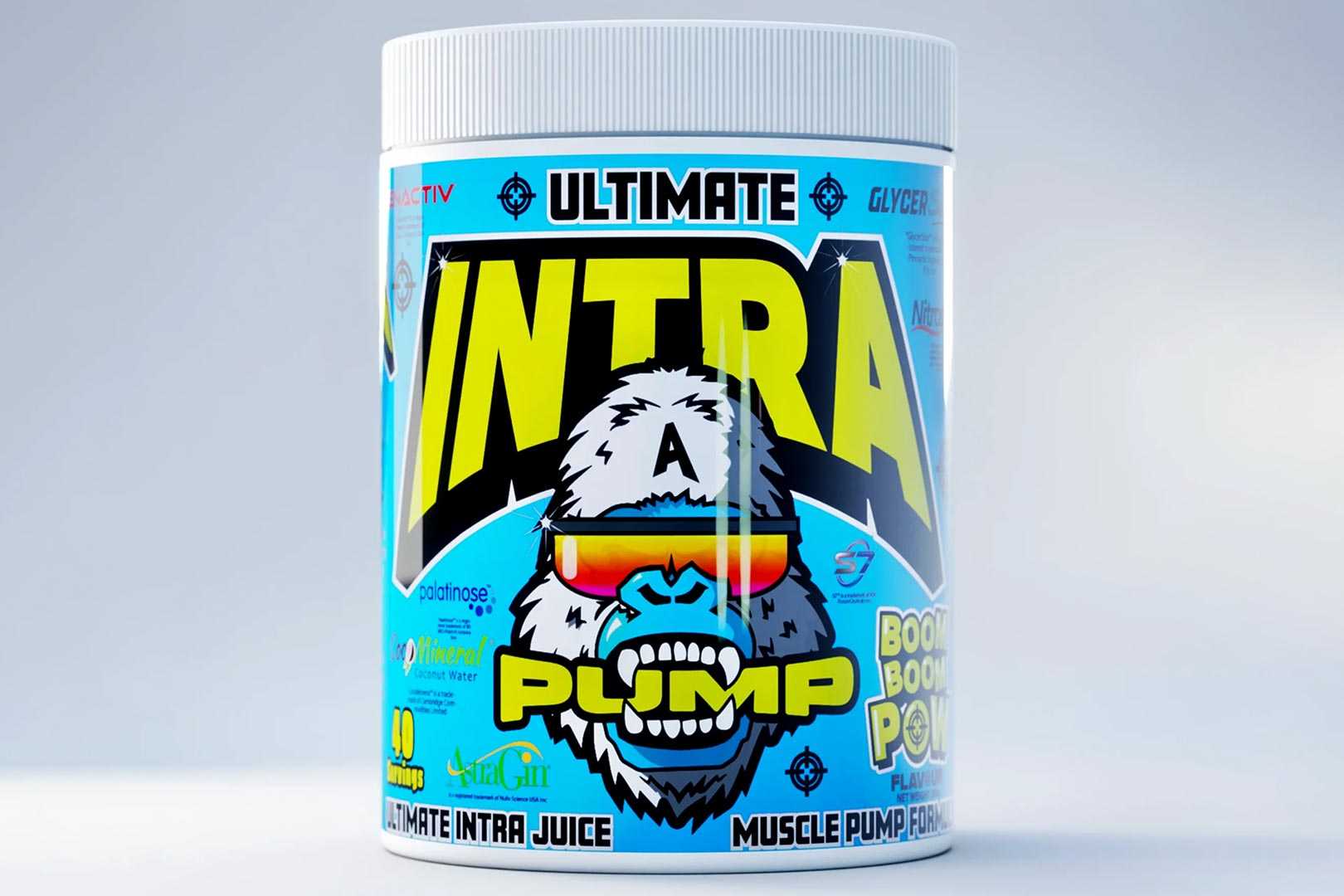 Gorilla Alpha in the UK, known for its high-powered and incredibly intense stimulants pre-workouts Yeti Juice and Ibiza Juice, has come out with a different kind of workout supplement in Ultimate Intra Pump. It is a rather intriguing twist on a classic intra-workout, where the brand combines common during-workout ingredients, like aminos, with several components to enhance pumps and power performance.
The typical part of Gorilla Alpha's Ultimate Intra Pump, or at least the features that make it an intra-workout, are 5g of BCAAs with the other six EAAs also in the mix to give you a combined 9.48g of all nine EAAs. The supplement has several hydration-supporting ingredients in there too, including a variety of electrolytes; then, to drive home performance and endurance, there is 50mg of premium Senactiv.
The other half of Ultimate Intra Pump is the pump-powering portion, and Gorilla Alpha has pulled in several reliable components to get the job done. Supporting muscle pumps in the rather unique intra-workout is a hefty 5g of GlycerSize glycerol, 50mg of the S7 blend, and 1.5g of the premium and proven Nitrosigine. There are some other noteworthy inclusions with energy-fueling Palatinose, Cocomineral coconut water, and 50mg of Astrgin for better absorption.
Gorilla Alpha is, as mentioned, known for its powerhouse pre-workouts, although Ultimate Intra Pump really shows another side of the fast-growing and reputable brand. The performance, endurance, and muscle pump intra-workout is already in stock and available for purchase directly through Gorilla Alpha's online store at a reasonable price of £44.99 (53.18 USD) for 20 servings in a Boom Boom Pow flavor.