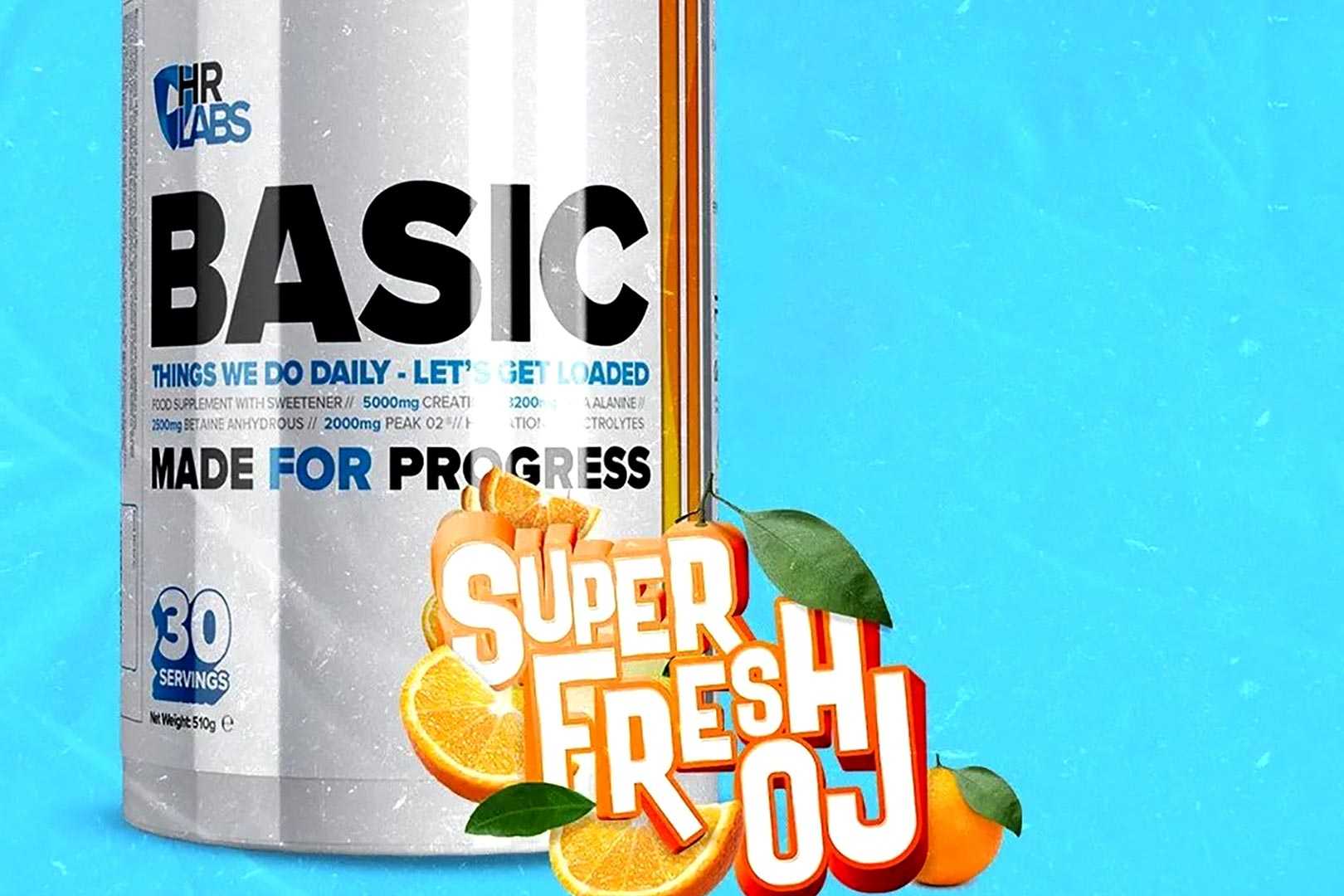 Basic is HR Labs' twist on your daily creatine-based supplement, bringing together a lot more than a solid 5g dose of tried and true creatine monohydrate for muscle strength and size. It includes several other power and performance ingredients that you can benefit from the daily use of, including a full 3.2g of beta-alanine, 2g of the premium endurance blend PeakO2, 2.5g of betaine, and of course, 50mg of AstraGin.
HR Labs' has just dropped two new flavors for its daily muscle-building supplement Basic to go alongside the previous pair of Ice-T OG and Strawberry and Fuzzy Fruits. The reputable UK brand's latest efforts are a sweet and refreshing Boom Boom Berry and a citrusy Super Fresh OJ. The only catch is unlike those other two, Ice-T and Strawberry, Boom Boom Berry and Super Fresh OJ are only around for a limited time.
If you want to get your hands on either or both of HR Labs' tasty new options for Basic, head to its website, where a full-size tub of 30 servings to get you through a typical month will cost you £34.99 (42.20 USD).