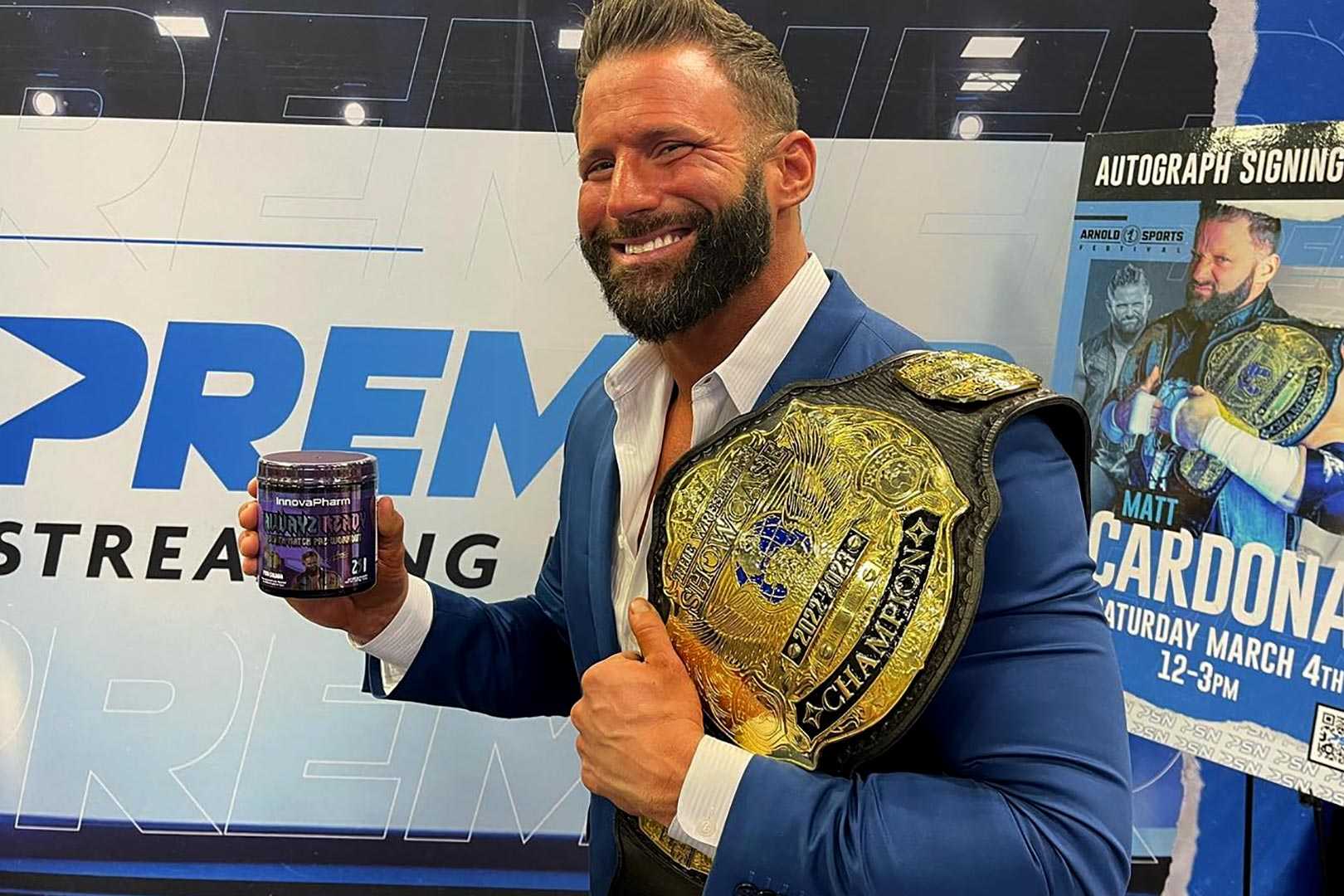 InnovaPharm has taken a page out of BPI Sports and Danhausen's book and partnered with a professional wrestler to create his very own special edition pre-workout. The reputable brand has come together with the hugely popular Matt Cardona from Impact Wrestling, also known for his long run with the WWE under the name Zack Ryder, spanning one and a half decades from 2005 to 2020.
Like many collaborations between supplement companies and individuals, InnovaPharm and Matt Cardona have created a stimulant-powered pre-workout that goes by the name Alwayz Ready. The product announcement came this weekend when Cardona made an appearance at the booth of the sports streamer Premier Streaming Network and had a tub of Alwayz Ready on hand to show everyone.
InnovaPharm and Matt Cardona's pre-workout Alwayz Ready, coincidentally, is not ready just yet but will be available for purchase shortly. We also don't know what any of the ingredients and dosages are, but coming from InnovaPharm, which has put together some reliably effective supplements over the years, we imagine it'll have everything necessary to power you through a solid workout.