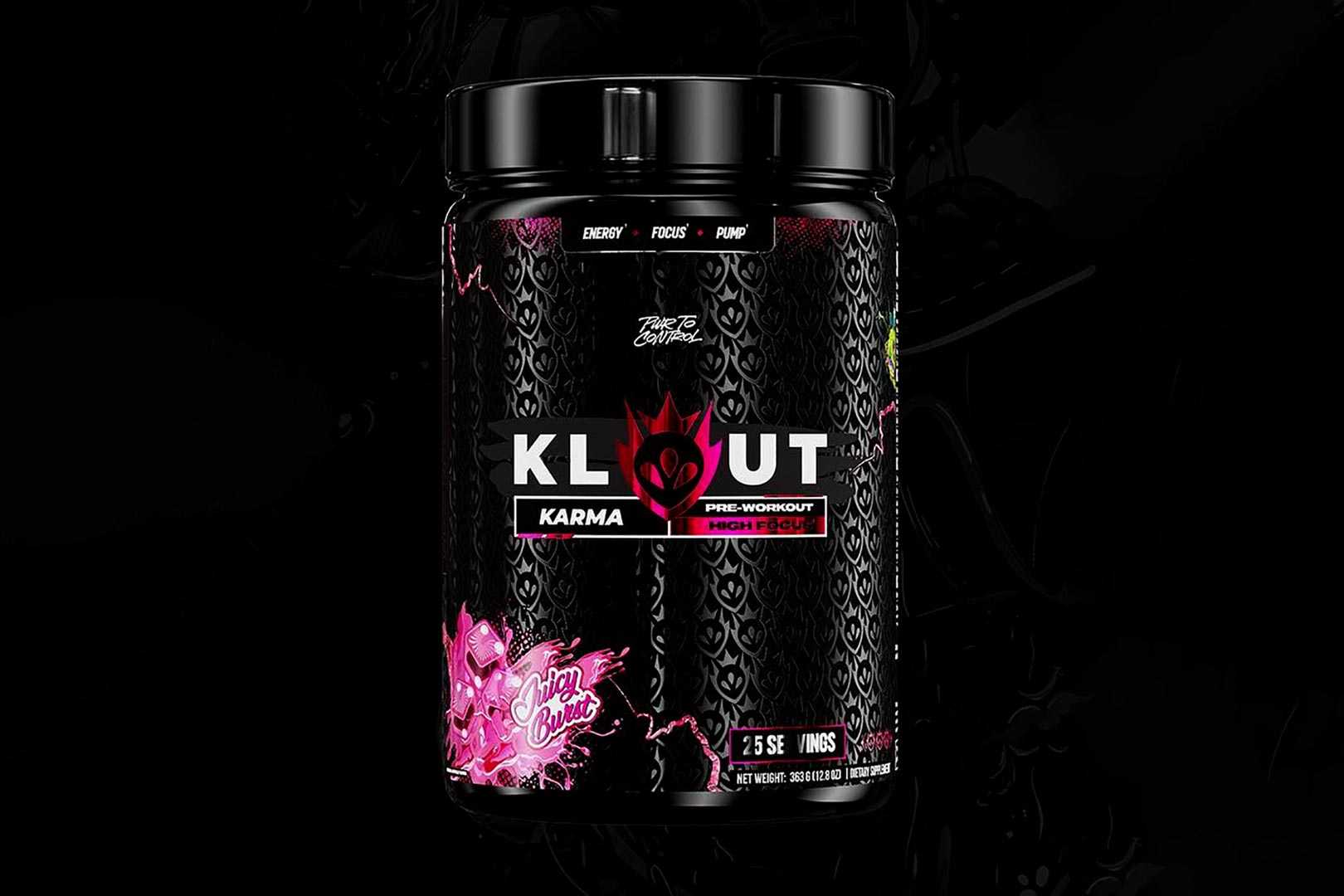 As promised, Klout has unveiled its two revamped pre-workouts, Karma and Mamba, both of which were recently updated six months ago or so with some strong tweaks and changes. This post is going to cover Karma, the brand's more mainstream or balanced pre-workout, and it has undergone a fair amount of changes. Most of the previous formula has remained alongside new additions for an even wider variety of benefits.
The 2023 edition of Klout's Karma pre-workout has carried over almost all of the ingredients from the Karma introduced in September of last year, including a gram of tyrosine, 100mg of pink Himalayan sea salt, and slightly less caffeine with 200mg of anhydrous and 75mg of Infinergy. The premium pump ingredients, NO3-T betaine and sodium nitrate, are still in there, too, at a gram of the former and half a gram of the latter.
As you can see in the facts panel below and as mentioned earlier, Klout has added a whole lot of other ingredients to its Karma pre-workout. Joining those consistent components from above, the brand has added 600mg of alpha-GPC, 100mg of premium CognatiQ, previously Neurofactor, 100mg of phenylalanine, and 20mg of pure TeaCrine.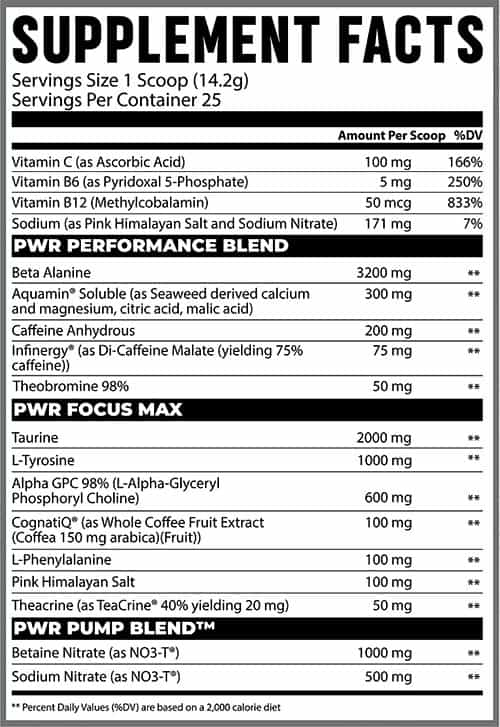 Further adding to Klout's balanced pre-workout competitor, to push performance and endurance, Karma has 2g of taurine, quality Aquamin marine-source minerals, and a full 3.2g of beta-alanine. The beta-alanine really adds a better level of performance support to the supplement, with CognatiQ and alpha-GPC elevating the focus, creating a more robust and comprehensive pre-workout for energy, focus, pumps, and performance.
Klout is launching its reformulated Karma pre-workout later this week on Sunday, and despite the improved formula and the fact that you get 25% more servings per tub at 25 instead of 20, the brand has kept the price of the product exactly the same. With so many positives to the new version in formula and servings, it's nothing but good for fans of the supplement's predecessor, and again, it is due to arrive at the end of the week.