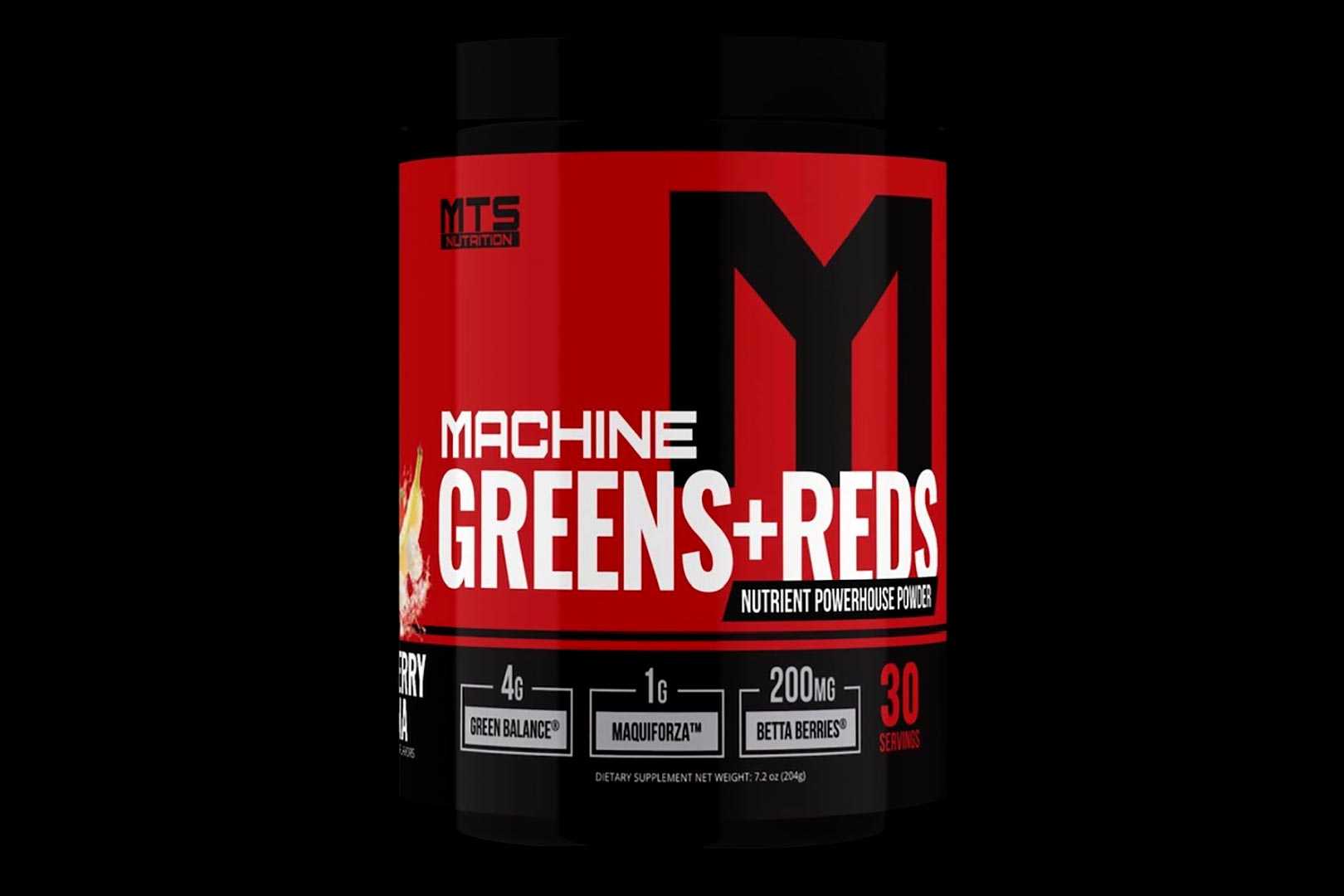 House brand MTS Nutrition from the sports nutrition retailer Tiger Fitness is reworking its superfood supplement Machine Greens, or at least coming out with a new, similar sort of product with Machine Greens + Reds. Like the previously released, Cinnamon-flavored Machine Greens, the upcoming Machine Greens + Reds has a sizeable 4g of the premium Green Balance superfood blend, and as per the name, that's not all.
Machine Greens + Reds does, of course, also have fruits in the formula, and like Green Balance taking care of the greens in the supplement, MTS Nutrition relies on another branded blend in 200mg of BettaBerries, made up of things like acerola, acai juice, strawberry, and schisandra. Another feature you'll find in Machine Greens + Reds but not the original one last premium component in a gram of MaquiForza freeze-dried maqui berry.
There are other ingredients filling out the formula in MTS Nutrition's Machine Greens + Reds alongside Green Balance, BettaBerries, and MaquiForza, but those are the main features. The new superfood product is due to be hitting the home of MTS, Tiger Fitness, shortly with the usual 30 servings a tub and in a more refreshing flavor option than the Machine Greens' Apple Cinnamon and the two-part recipe Strawberry Banana.