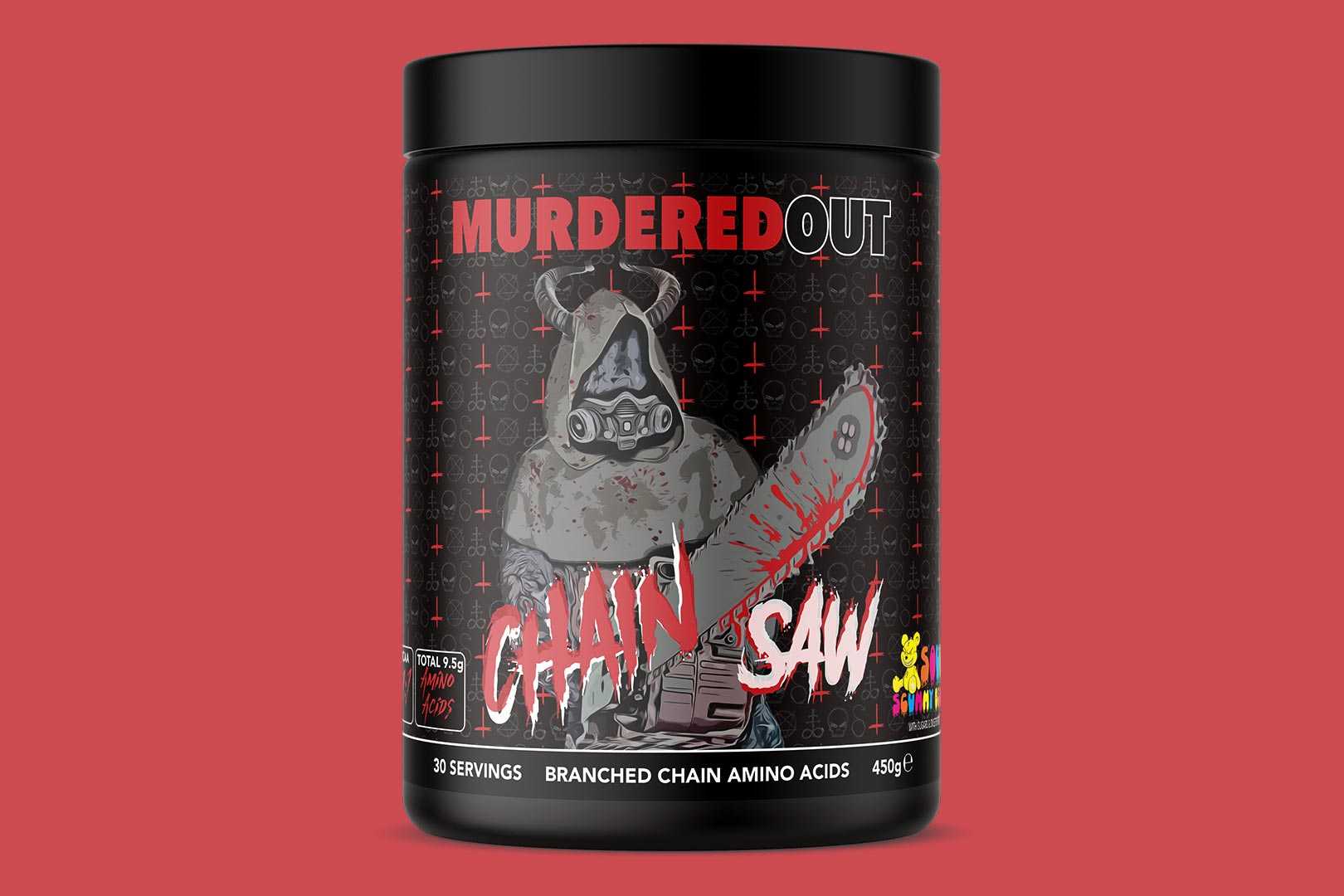 It wasn't that long ago that the up-and-coming Murdered Out in the UK dropped its third-ever supplement and its first competitor in the popular amino category with ScrEAAm. As per the creative name, ScrEAAm features all nine EAAs to support muscle recovery and repair, and next week fans of the brand are getting yet another amino-based supplement officially titled Chain Saw, and it has a distinct difference from ScrEAAm.
Murdered Out's Chain Saw is a BCAA-backed product, and if that combination of name and approach sounds familiar, that's because Apollon Nutrition has an amino called Chainsaw, and it's also centered around BCAAs. We haven't got the complete facts panel for the UK brand's latest supplement, but we do know its highlights, including a combined 9.5g of aminos a serving, with most of that BCAAs but not all.
Murdered Out's upcoming Chain Saw also comes with electrolytes to support hydration, and alongside the BCAAs, making up that 9.5g of aminos in a full serving is 2g of glutamine and a gram of carnitine. Not many brands make an EAA and a BCAA, although that is what Chain Saw is going to give fans of the still relatively new and growing Murdered Out, and it is launching this Monday in Zomberry and Sour Gummy Bear flavors.