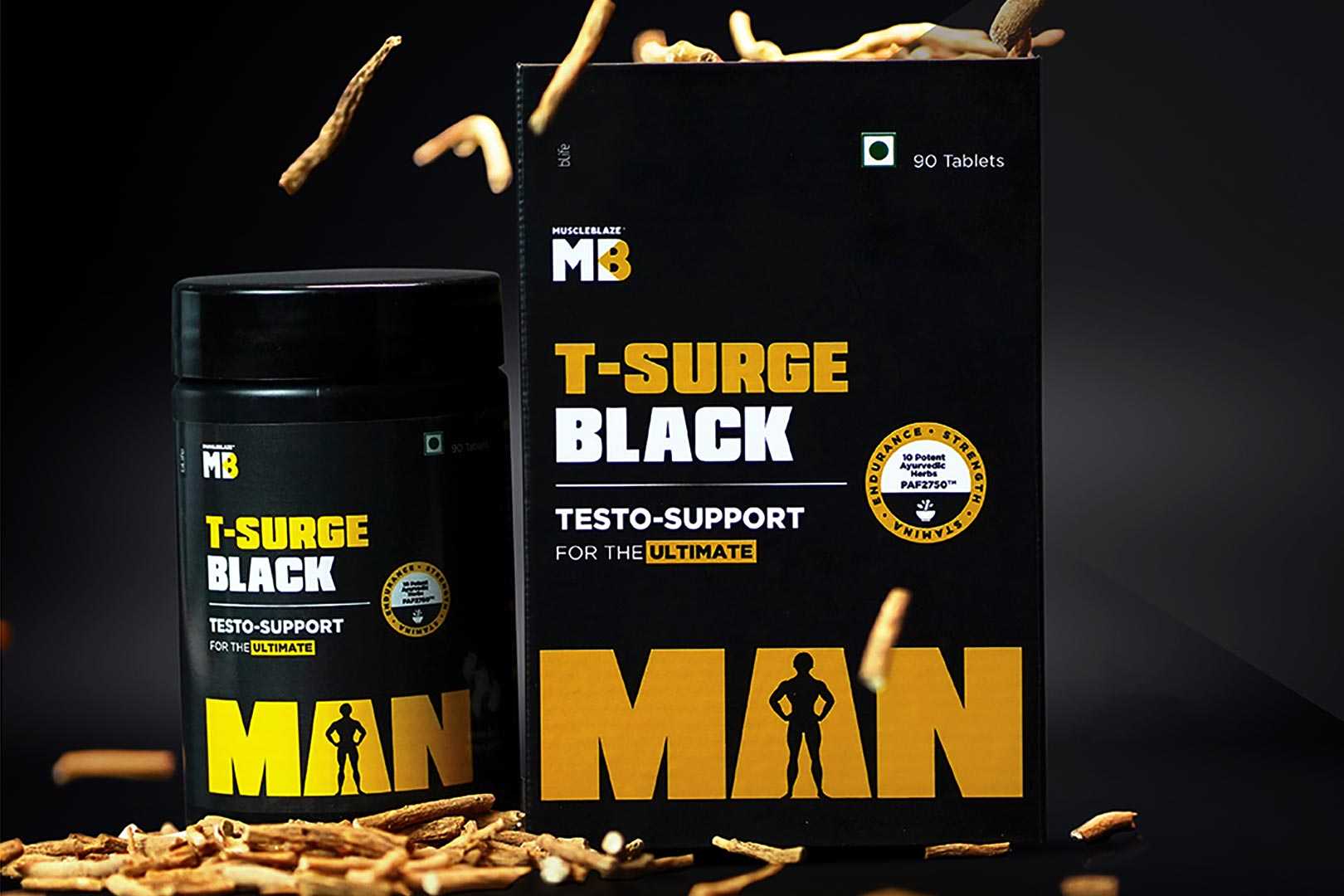 The sports nutrition industry in India has been growing more and more advanced recently, with several complex supplements surfacing, which is quite different from what we saw a few years back. Local brands are bringing together solid selections of ingredients alongside some respectable dosages, bringing up the standard and pushing the competition, and MuscleBlaze is continuing that with its new T-Surge.
T-Surge is an all-new testosterone booster from the successful Indian supplement company, MuscleBlaze, and it has quite an extensive list of ingredients squeezed into each of its three tablet servings. To support and improve natural testosterone levels and in turn, enhance muscle strength, recovery, and size, T-Surge has 11 key ingredients, many of those common in the category, and at some reasonable amounts.
The formula powering MuscleBlaze's T-Surge starts with 600mg of ashwagandha, 300mg each of safed musli, tribulus, and fenugreek, and 450mg each of shilajit and mucuna pruriens. As mentioned, many of those ingredients are commonly found in testosterone boosters, and there are a few other components in the latest from MuscleBlaze, including 15mg of the ever-present absorption enhancer, piper longum or piperine.
The brands in India have indeed been pumping out more advanced supplements, and MuscleBlaze's testosterone-boosting T-Surge is a reflection of that. As you can see, it has a nice variety of ingredients and dosages, and it is currently on sale on the brand's website. The regular price of the product is ₹1,699, although, for a limited time, that's discounted by a strong 27% to ₹1,229 (14.91 USD) for a full-size bottle.