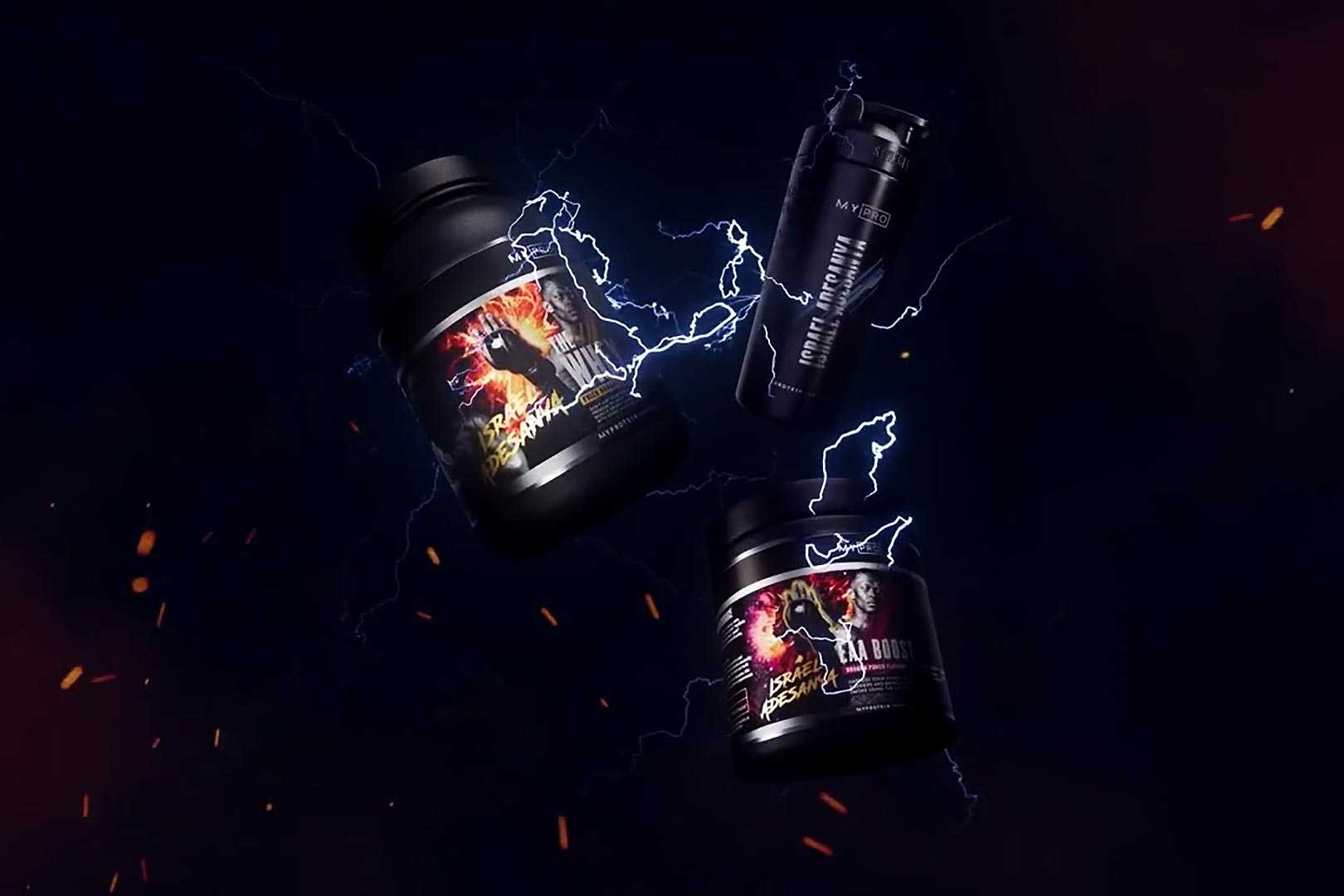 Myprotein has announced the long-awaited collaboration with its premier athlete and UFC superstar Israel Adesanya, is launching in about a week, on the 28th of this month. The international brand teased the partnership nine months ago when Adesanya visited its headquarters. They previewed two products featuring the fighter on the bottles in a Fried Banana The Whey and Dragon's Punch Mango & Passionfruit The Pre-Workout.
On the 28th of March, Myprotein, in partnership with Israel Adesanya, is releasing a unique and intriguing Fried Banana flavor of The Whey; a premium protein powder providing 25g of protein from a blend of whey isolate, whey concentrate, and Lacprodan hydrolyzed whey, and it's further enhanced with digestive enzymes and the quality probiotic, Ganeden BC30.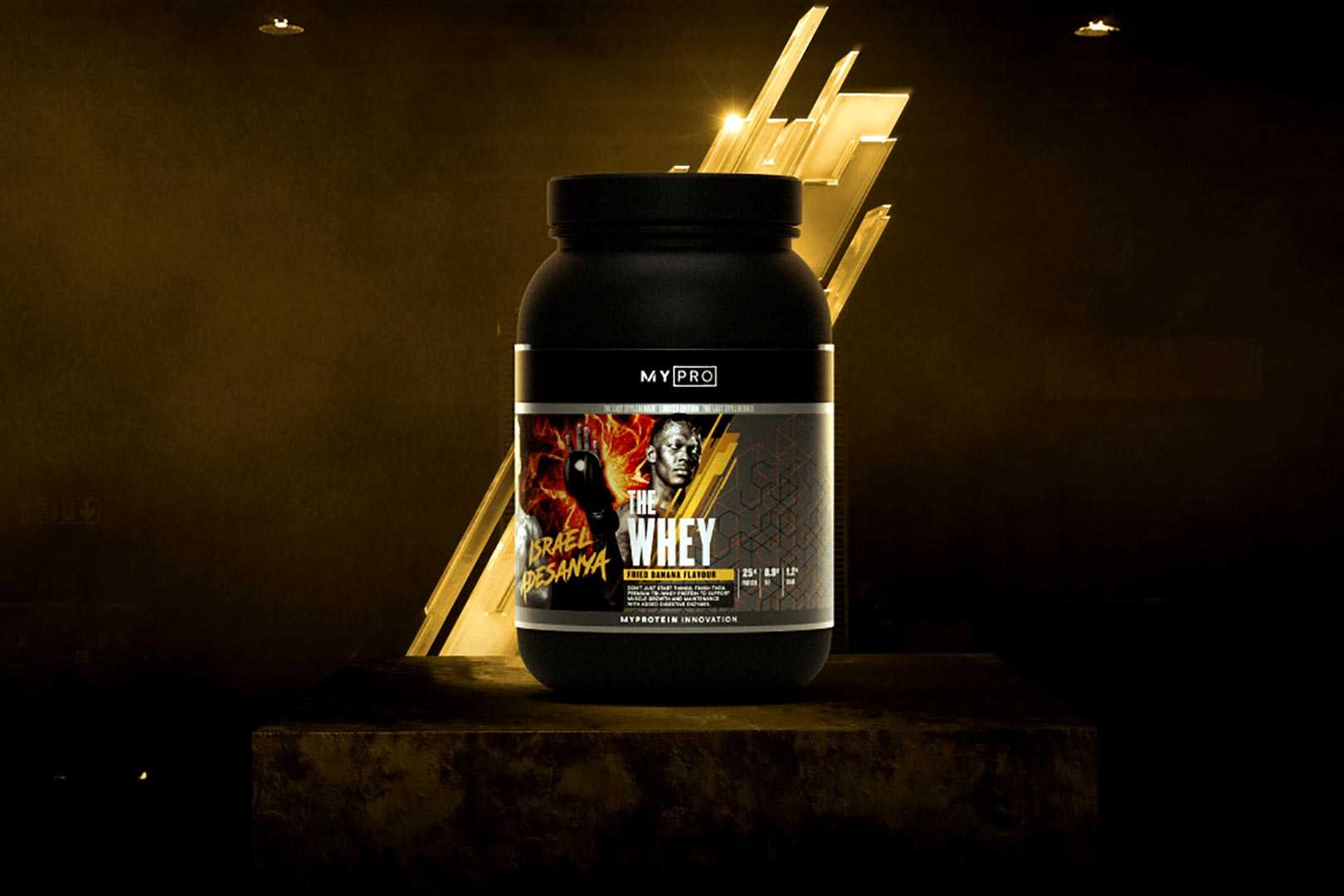 There is a second half of the collaboration, and while it doesn't involve The Pre-Workout as originally previewed, the flavor of the other supplement is still indeed named Dragon Punch. That taste is going to be for a completely new product called EAA Boost, bringing together EAAs to support muscle recovery and repair, and what we're guessing to be a few ingredients for energy or a "boost", hence the second half of the supplement's name.
If Israel Adesanya's collaboration is like any of the others Myprotein has done with ambassadors such as Eddie Hall and Ryan Terry, you'll be able to purchase the Fried Banana The Whey and Dragon Punch EAA Boost individually. If you want the special edition treatment, there is going to be a limited box set that comes with tubs of both of Adesanya's products and a shaker to match, and being a bundle, we imagine it'll save some money.