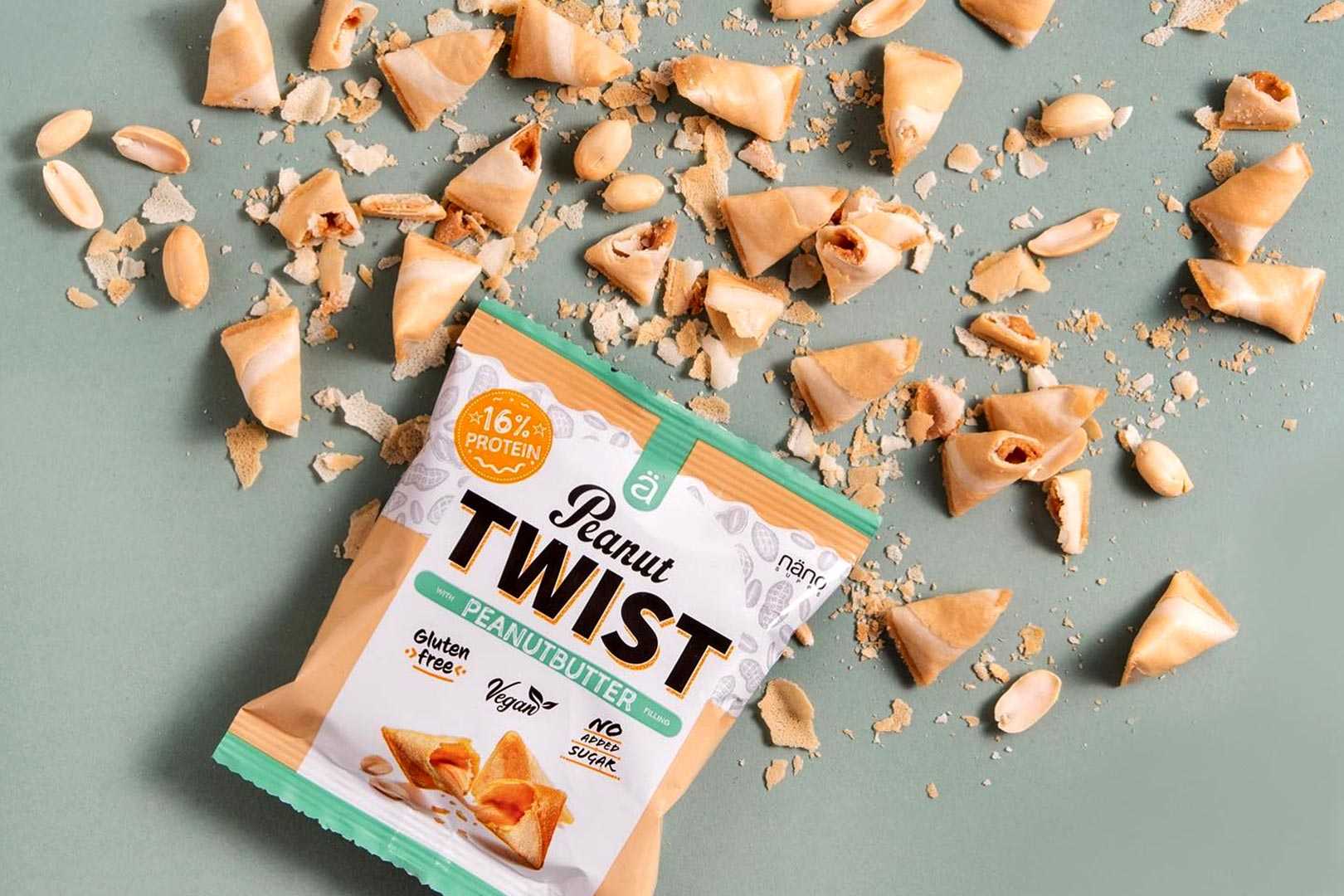 Nano Supps is responsible for an impressive selection of snacking innovations, the crispy and crunchy Protein Pops, the more recent Protein Softy, and, of course, its original soft and fluffy Protein Pancake. The ever-creative company has a new product coming to its many different stores and stockists shortly called Peanut Twist, and as we've seen it do many times before, this is another unique functional item.
Peanut Twist from Nano Supps is a bag of bite-sized crispy pockets, or in this case, twists, and inside those crunchy pieces is smooth and delicious peanut butter. It's a relatively straightforward combination but one-of-a-kind nonetheless, with a lower protein percentage than most of its other tasty treats and snacks at 16%, although it is gluten-free, completely vegan-friendly, and it has absolutely no added sugar.
Nano Supps has a strong reach throughout Europe, and its convenient bag of Peanut Twist will be rolling out to all of those retailers shortly, so fans in the region can look forward to getting their hands on it soon.