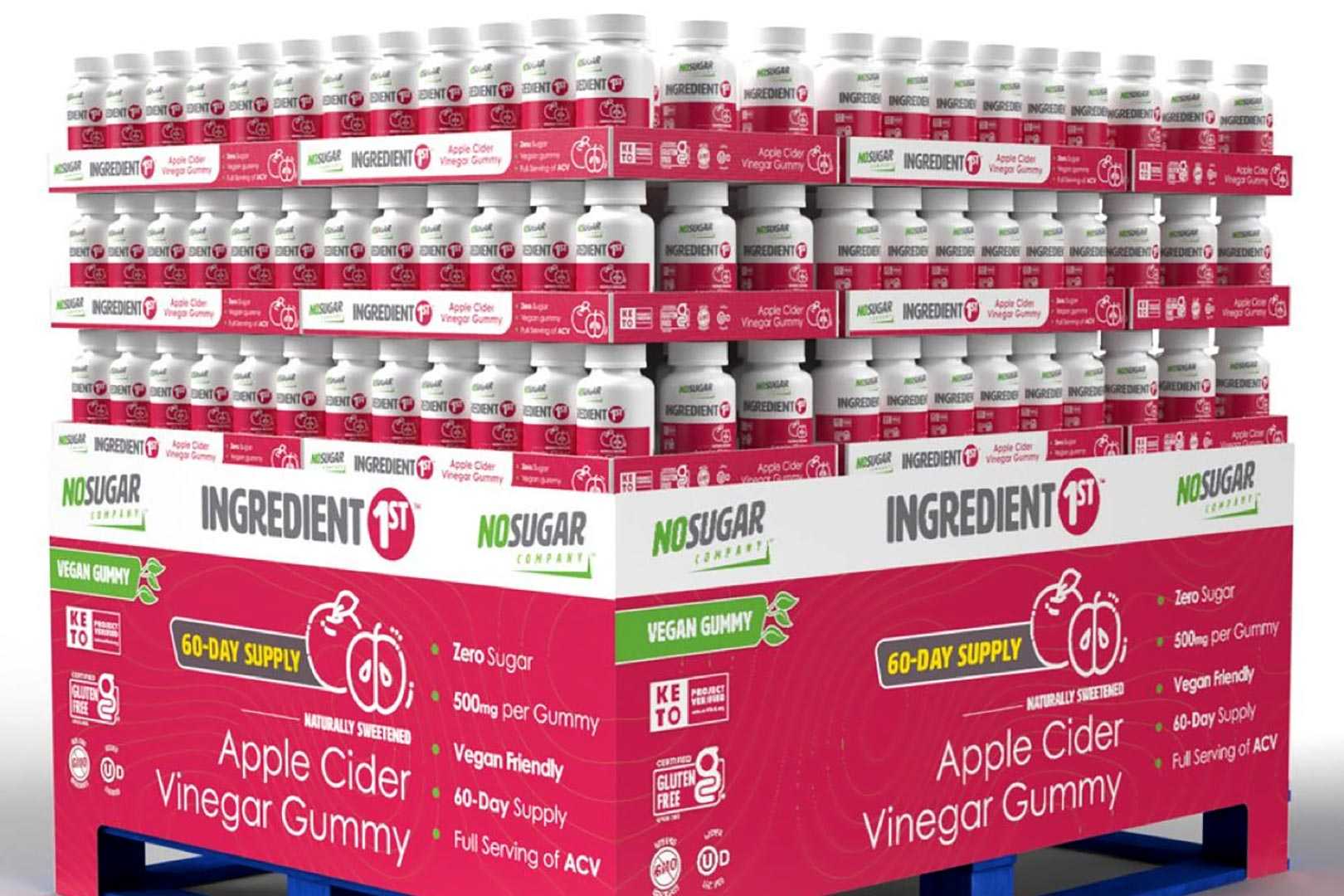 Gummy supplements have seen a sharp rise in popularity these past few years, to the extent of sports nutrition brands jumping on the trend, including the likes of Obvi, Myprotein, EVL, and two-time Brand Of The Year Redcon1. No Sugar Company is a functional company that has had gummy format products in its family for some time by way of Keto Gummiez, although they are nutritionally friendly treats, not really a gummy supplement.
No Sugar Company is about to release another product in that growing gummy format, and while its Keto Gummiez — in raspberry-flavored lips and peach feet — are better-for-you treats, this one is indeed a supplement. The brand is bringing its named-benefit of no sugar to the classic apple cider vinegar gummy, an angle none of the popular ACV gummies have taken, with Goli Nutrition packing 2g of sugar in each of its ACV gummies.
The innovative No Sugar Company claims to have the very first no-sugar apple cider vinegar gummy supplement on its hands, which may very well be the case, as there aren't any gummies we know of that have ACV as an active ingredient and also no sugar. Each of the brand's Apple Cider Vinegar Gummies will have 500mg of the title ingredient per gummy and again, no sugar.
No Sugar Company is rolling out its seemingly industry-first Apple Cider Vinegar Gummies shortly, and it'll be available in a two-month size, where every bottle has 60 single-serving gummies, similar to Goli Nutrition's hugely popular competitor.