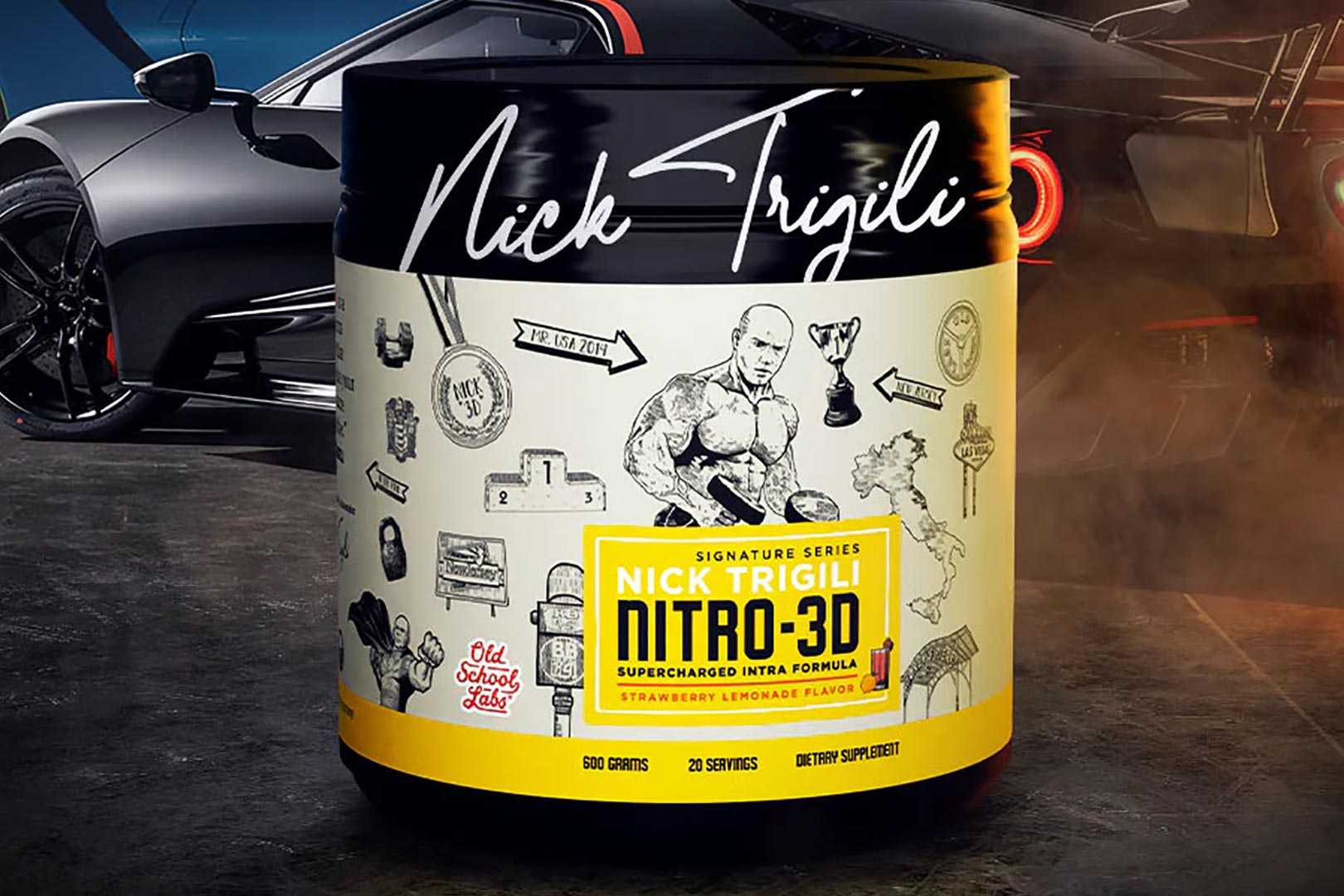 Nick Trigili has amassed a huge following on his YouTube channel BodyBuilding & BS, and in that rise, he became a sponsored ambassador of the golden era bodybuilding supplement company Old School Labs. After seeing the brand partner with 1983 Mr. Olympia, the Lion Of Lebanon, Samir Bannout, we felt it was only a matter of time before it did something with Trigili, and that has now happened in Nitro-3D.
Nitro-3D is the first Nick Trigili Signature Series supplement put together by Old School Labs and Mr. BodyBuilding & BS himself, Nick Trigili. The fact that there is a reference to a Signature Series would suggest this is only the beginning, and there is much more on the way from the partnership. As for Nitro-3D, it is actually an intra-workout, not a pre-workout like many other supplements with "3D" in their name.
As with most advanced intra-workouts, Old School Labs and Nick Trigili's Nitro-3D is built to help get you through an intense workout supporting energy, delaying fatigue, enhancing recovery and hydration, and improving performance. It is based around a quality source of carbohydrates in 20g of Cluster Dextrin and a full-spectrum of EAAs, with all nine combining for 6.5g a serving, 4g of that being the all-important BCAAs.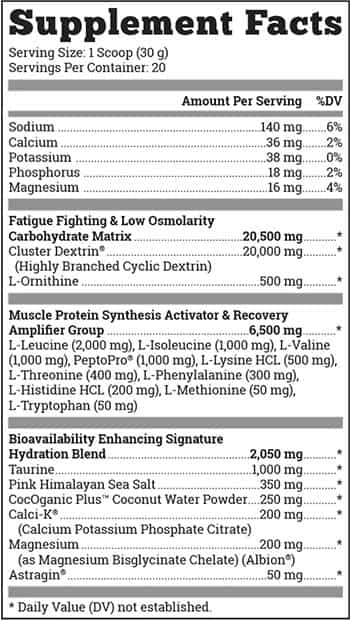 The Nick Trigili Signature Series Nitro-3D intra-workout also has reliable sources of electrolytes for the hydration and performance aspect, a gram of taurine, and, to top it all off, a full 50mg of premium and proven AstraGin to improve absorption and efficacy. It's a well-rounded amino supplement ideal for that intra-workout window, and it does have us both interested and excited for more entries in the Signature Series.
Old School Labs and Nick Trigili's Signature Series Nitro-3D is available for pre-order starting today through the brand's online store at oldschoollabs.com. The cost is relatively high for an amino-based intra-workout, certainly more than the majority of EAA supplements we see come through here at Stack3d at $64.99. You also get 20 servings a tub, not the usual 30, and one flavor option in Strawberry Lemonade.