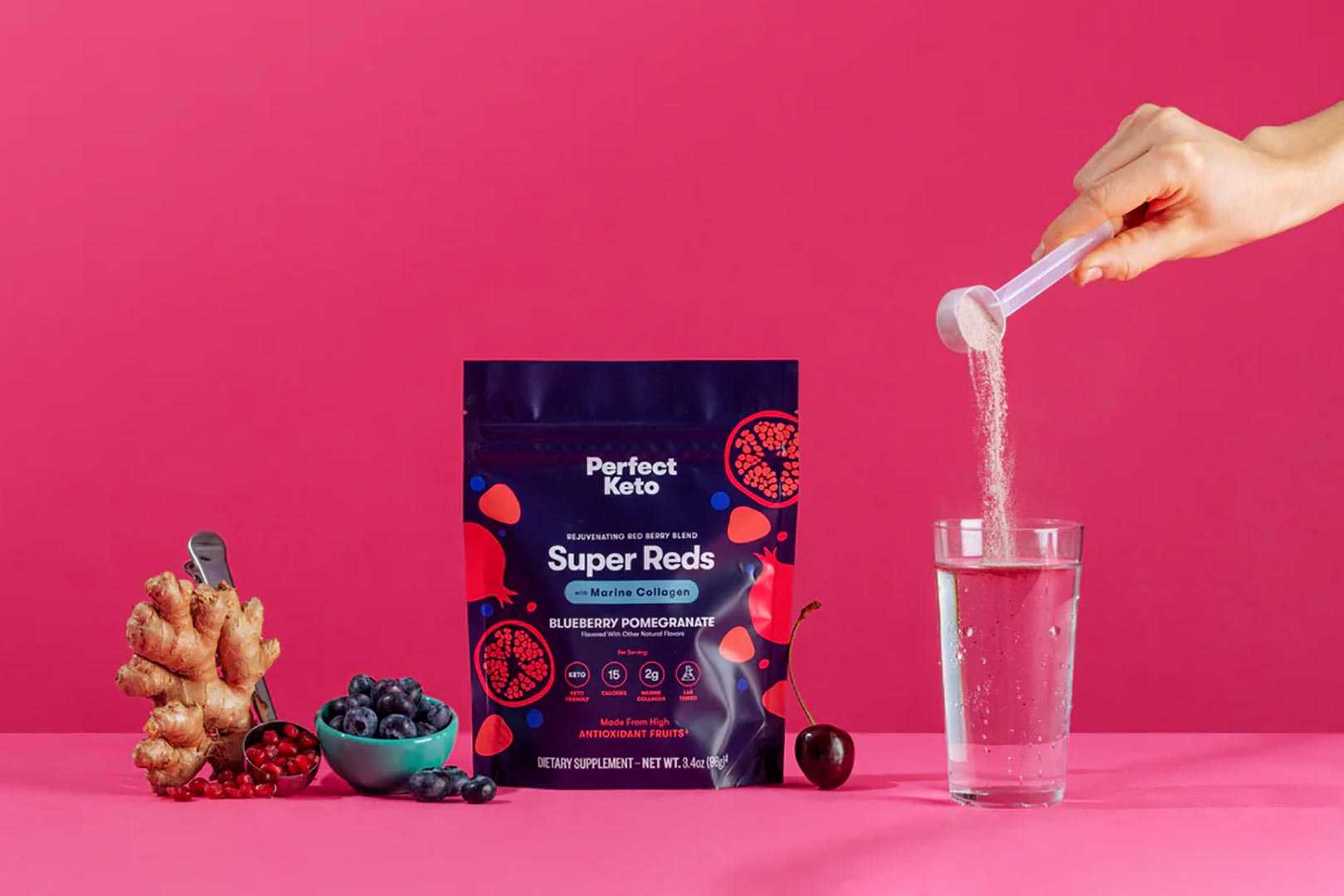 Keto-friendly brand Perfect Keto, obviously known for its keto-style nutrition products and functional foods, has dropped a supplement this week that isn't typically associated with this sort of brand. It is a superfood-filled health and wellness product named Super Reds, and it gets its name from the fact it is packed full of fruit extracts and antioxidants.
Perfect Keto's Super Reds has a little bit more to it than superfood ingredients, although it does have plenty of that with a hefty gram of the Betta Berries antioxidant blend alongside beetroot, pomegranate, sour cherry, acerola. The intriguing addition the brand has in there is marine-sourced collagen, and at a good amount of 2g, to support the common collagen benefits of healthy skin hydration and appearance.
Super Reds is available for pre-order directly from Perfect Keto's online store for shipping in a couple of weeks, and appropriately it comes in two fruity flavors with Blueberry Pomegranate and Hibiscus Lemonade. The cost of a 20-serving bag of the superfood supplement is $34.99, with discount on bulk buys where two will get you 20% off, three take you up to 25%, and four or more is 30%, dropping Super Reds to $24.49.