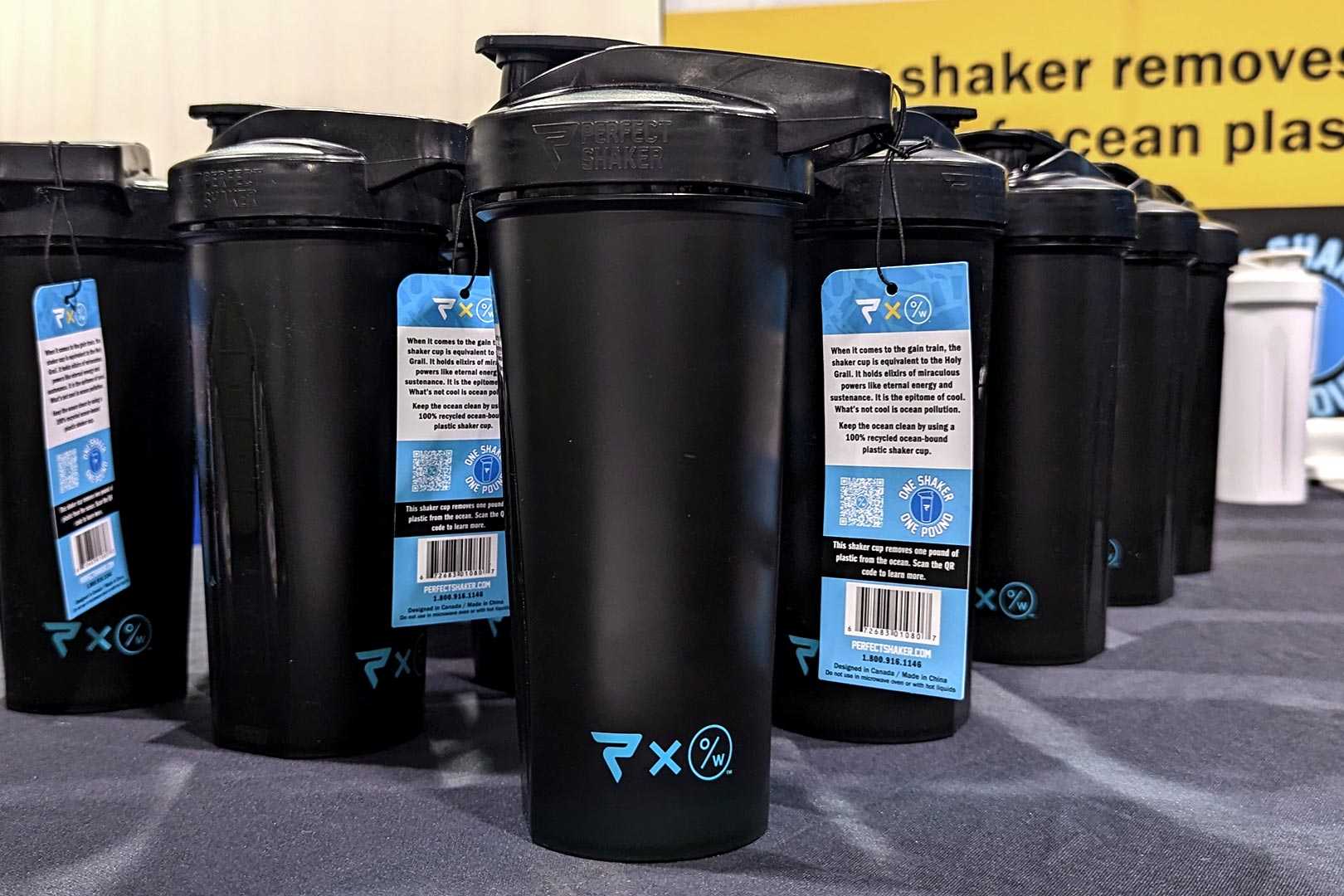 Perfect Shaker, the maker of the original licensed shaker bottle, has made an appearance at Expo West, and it hasn't come empty-handed. The innovative brand — which has its own unique mixer that runs down the center of its shakers — has introduced a world's first at the industry event. You can see the product in the image above, and it does look like a typical shaker bottle from the team at Perfect Shaker.
The difference with Perfect Shaker's latest product is that it's entirely made from recycled ocean plastic, and every shaker removes an incredible one pound of plastic from the ocean. The Canadian company has created the innovative cup in partnership with Oceanworks, referred to as the global marketplace for recycled plastic materials, and gives brands an efficient and transparent way to reduce their plastic footprint.
The recycled ocean plastic shaker bottle from Perfect Shaker is available in one black color to start, and it features both the brand and Oceanworks' logos in blue at the base. The product has all of the reliable benefits of a Perfect Shaker bottle, including a leak-free guarantee, BPA-free, and dishwasher safe, and it has the brand's signature ActionRod mixing technology, which is the road and mixer inside the shaker.