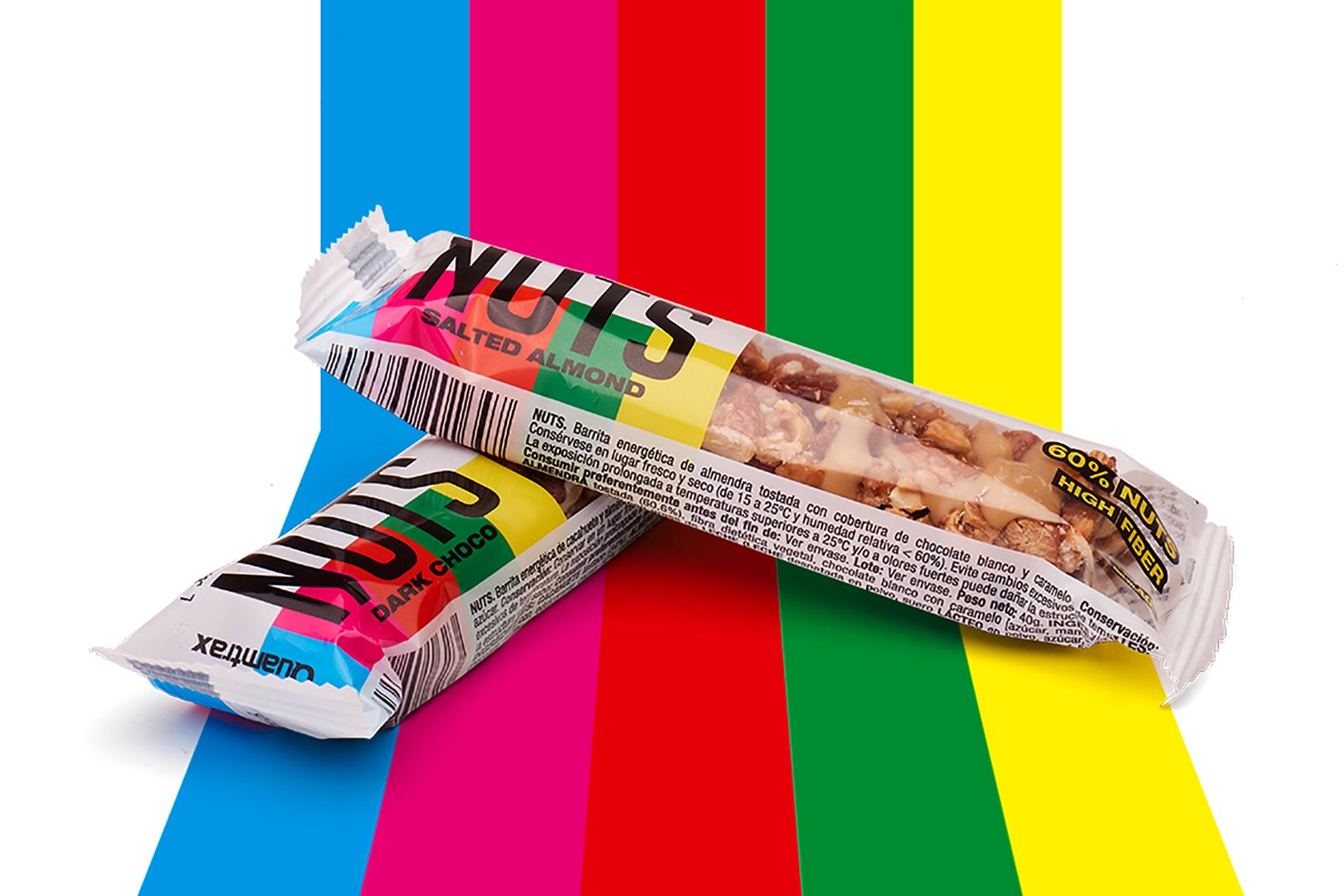 Like many other European sports nutrition brands, Quamtrax in Spain has an extensive selection of functional foods, with high-protein and low-carbohydrate products in many different formats. The classic bar is a type of snack or treat the brand frequents, and it has another one of those this month, introducing the somewhat self-explanatory Quamtrax Nuts Bar.
The Nuts Bar from Quamtrax Nutrition is very much a nut-based snack, primarily made from crunchy roasted peanuts and almonds. Like a traditional nut-based bar, it has a solid flavor base, then the main body of nuts, and squiggles of flavor across the top. It rolls together in a wholesome and nutritious product to have on the go, providing 6.5g of protein, 8.3g of carbohydrates. 3g of that sugar, 13g of fat, and 191 calories.
There are two flavors for Quamtrax Nutrition's latest functional innovation in Salted Almond with almonds, white chocolate, and lines of caramel over the top, then Dark Choco which has a mix of peanuts and almonds, full of rich dark chocolate flavor. The nut-based product is out now in the brand's home country of Spain, available individually and boxes of 12.