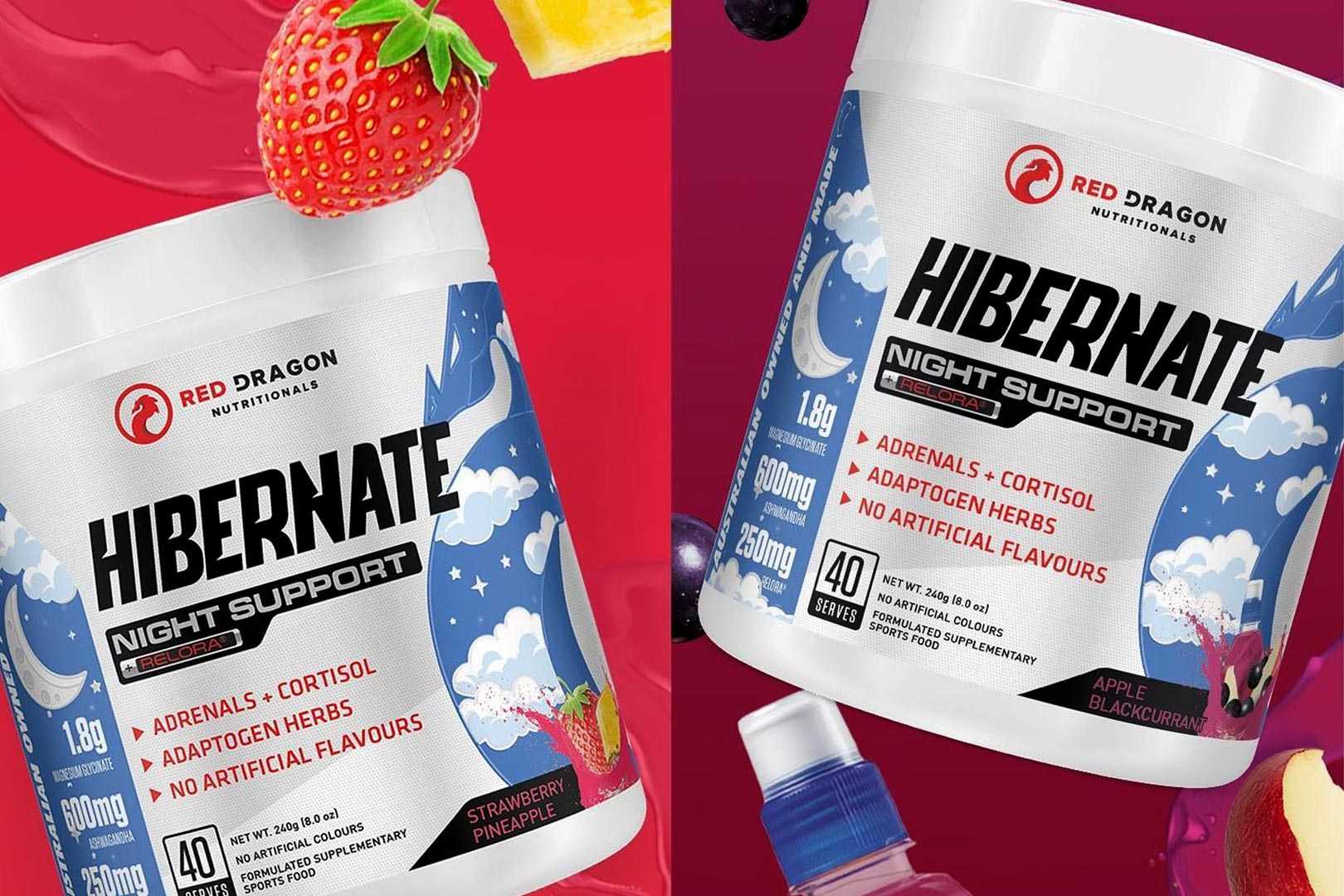 The all-new sleep-supporting supplement Hibernate from Red Dragon Nutritionals in Australia has made its way to market in recent weeks, and with it has come the reveal of its formula. The brand has brought together a few common components to help you get a better night's sleep, although none of the typical ingredients you see here in the US, such as GABA or the ever-reliable melatonin which, is not compliant down under.
Red Dragon Nutritionals' Hibernate is designed for use before bed to support adrenal health and cortisol control, improve sleep and overnight recovery, and have you feeling refreshed and revitalized come the morning. Helping deliver that experience is 1.8g of magnesium glycinate providing 250mg of magnesium, 300mg of lemon balm and valerian root, 250mg of theanine, 1.5g of glycine, and a full 600mg of ashwagandha.
There is one other ingredient in Hibernate, and it is a premium, branded component in Relora, a blend of magnolia and phellodendron amurence bark, included to reduce stress and, interestingly, minimize stress-related eating. Again, altogether, the formula aims to give you a better night's sleep, supporting better quality, deep sleep, which also results in improved recovery.
Red Dragon Nutritionals' Hibernate is out and available in Australia, and like many sports nutrition supplements in that region, its entry into the nighttime category comes in flavored powder format. The product has two tastes on its menu in Apple Blackcurrant and Strawberry Pineapple, and you actually get a lot of servings per tub at 40, so it'll last over a month or two months if you break it up and only use it on weekdays.