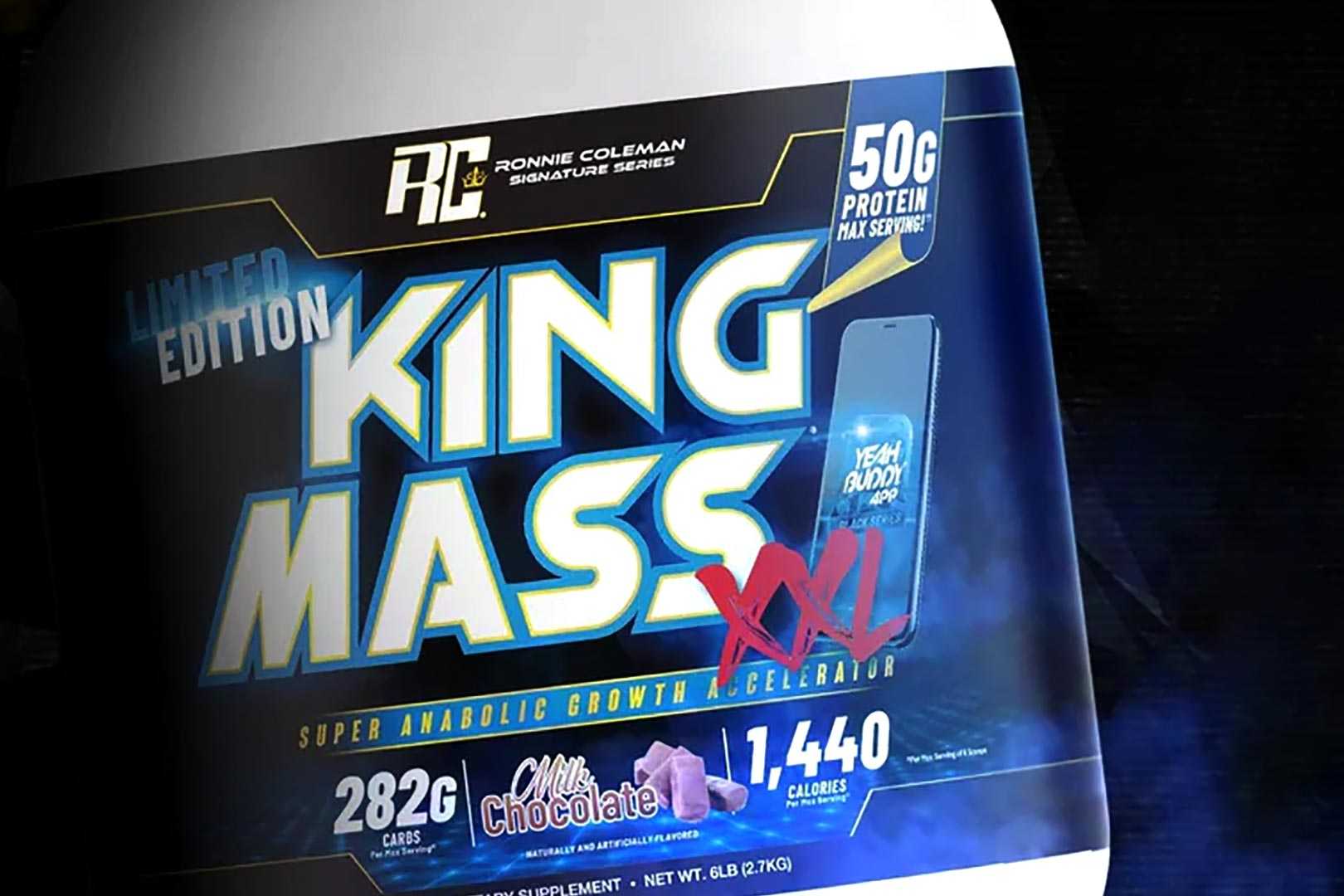 Ronnie Coleman Signature Series has had a presence in the mass gainer market for some time with King Mass XL, which just barely breaks that classic 1,000 calorie mark with 60g of protein, 6g of fat, and 178g of carbohydrates. The brand from the King himself, Ronnie Coleman, has decided to upsize the supplement to King Mass XXL, and as you can gather from the name, it increases areas for an even higher calorie count.
King Mass XXL from Ronnie Coleman Signature Series has the same main ingredients to provide its key macros, with maltodextrin as the primary source of carbohydrates and a blend of whey and milk concentrate and isolate for protein. Compared to the original, King Mass XXL lowers the protein to 50g a serving, doubles the fat to 12g, has almost 60% more carbohydrates at 282g, 15g of that sugar, and a higher 1440 calories.
The differences Ronnie Coleman Signature Series has included in King Mass XXL make it deserving of the name, and with the lower protein and higher carbohydrates, a 6lb tub of the more-calorie dense supplement is cheaper than 6lbs of the regular King Mass. Over in the brand's online store, King Mass XXL will cost you $44.99, and if you take the full serving of the gainer, you only get about seven servings from that sizable 6lb tub.