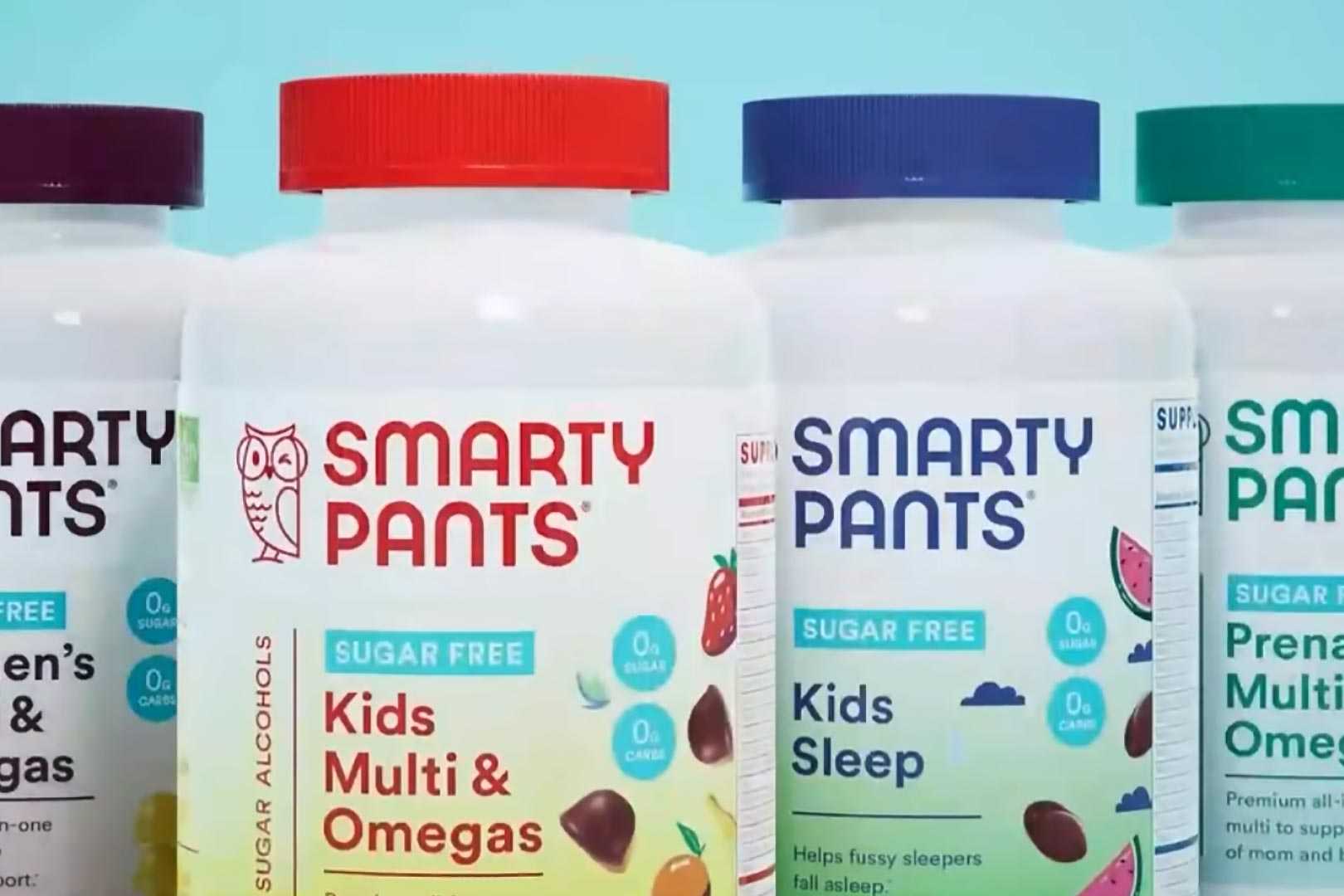 The health and wellness supplement company SmartyPants has products for all sorts of individuals and ages, including teen multivitamins for guys and girls, formulas for men and women over 50, and prebiotic plus probiotic combinations. Another thing the brand is known for is its extensive selection of gummy format supplements, and this week at Expo West, it is introducing an innovation in that area, and it's gained a lot of attention.
SmartyPants has put together and announced four gummy products that aren't completely new; in fact, they're alternative versions of items it already has on the market in Women's Multi & Omegas, Prenatal Multi & Omegas, Kids Multi & Omegas, and Kids Sleep. The twist the brand has applied to each of those supplements is they're now completely sugar-free, including no sugar alcohols, and they have no artificial sweeteners of any kind.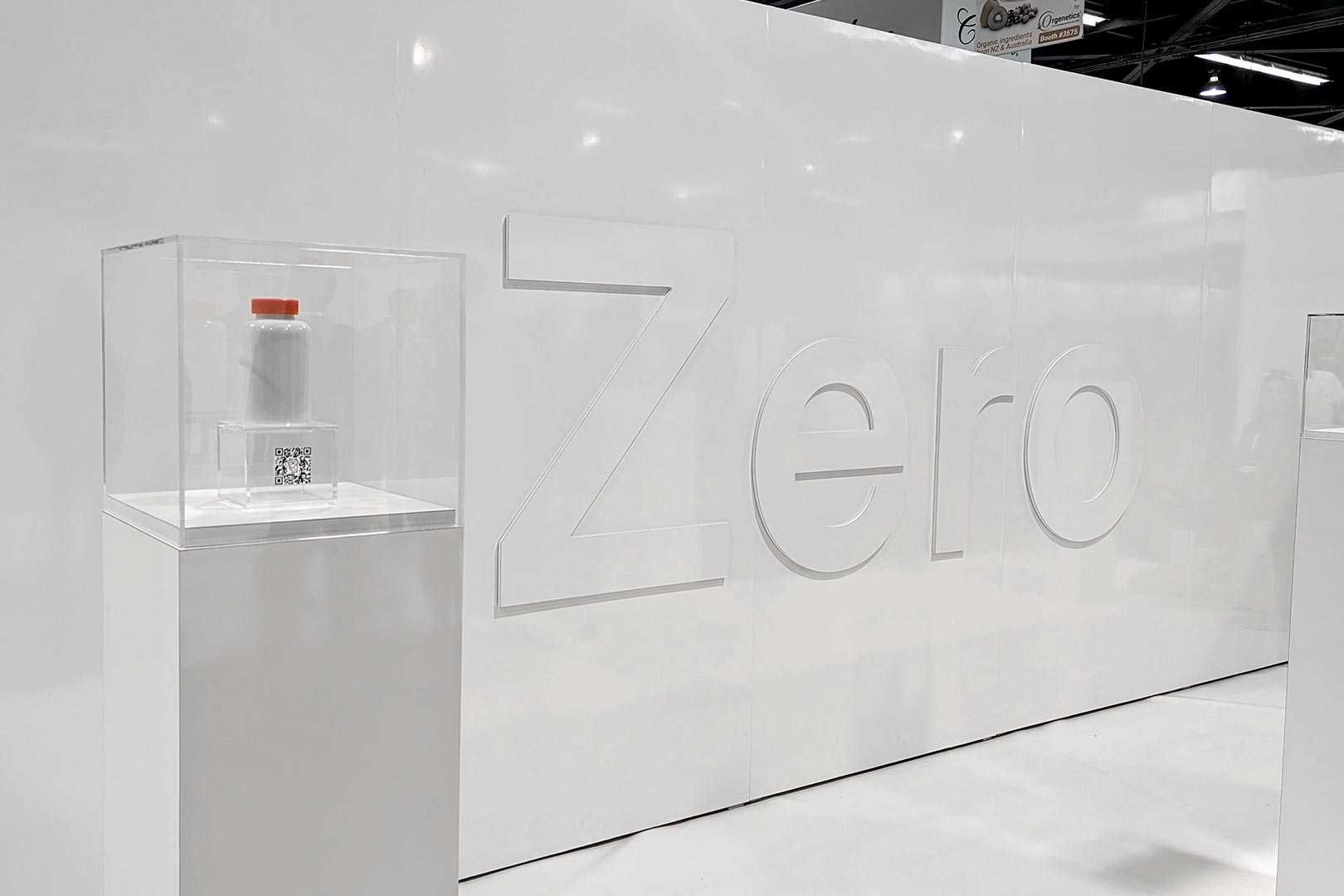 The goals of the sugar-free spin-offs of those gummy supplements are still very much the same, and they have almost all of the same ingredients and dosages, providing a familiar experience for those that regularly use the sugar originals. To give you an idea of the difference in nutrition, in a serving of SmartyPants' Women's Formula, there is 9g of carbohydrates and 6g of that is sugar, whereas the Sugar-Free Women's Multi has 5g of carbs with 3g of that fiber and no sugar.
As mentioned, the sugar-free news from SmartyPants has gained a lot of attention at Expo West due to its incredibly unique, surprisingly eye-catching, and unmissable booth. To celebrate the zero sugar approach in those new gummy supplements, it has a "Zero Booth for Zero Grams Of Sugar". As you can see in the image above, SmartyPants' display is entirely white, with blank bottles on display and a QR code to this link here.