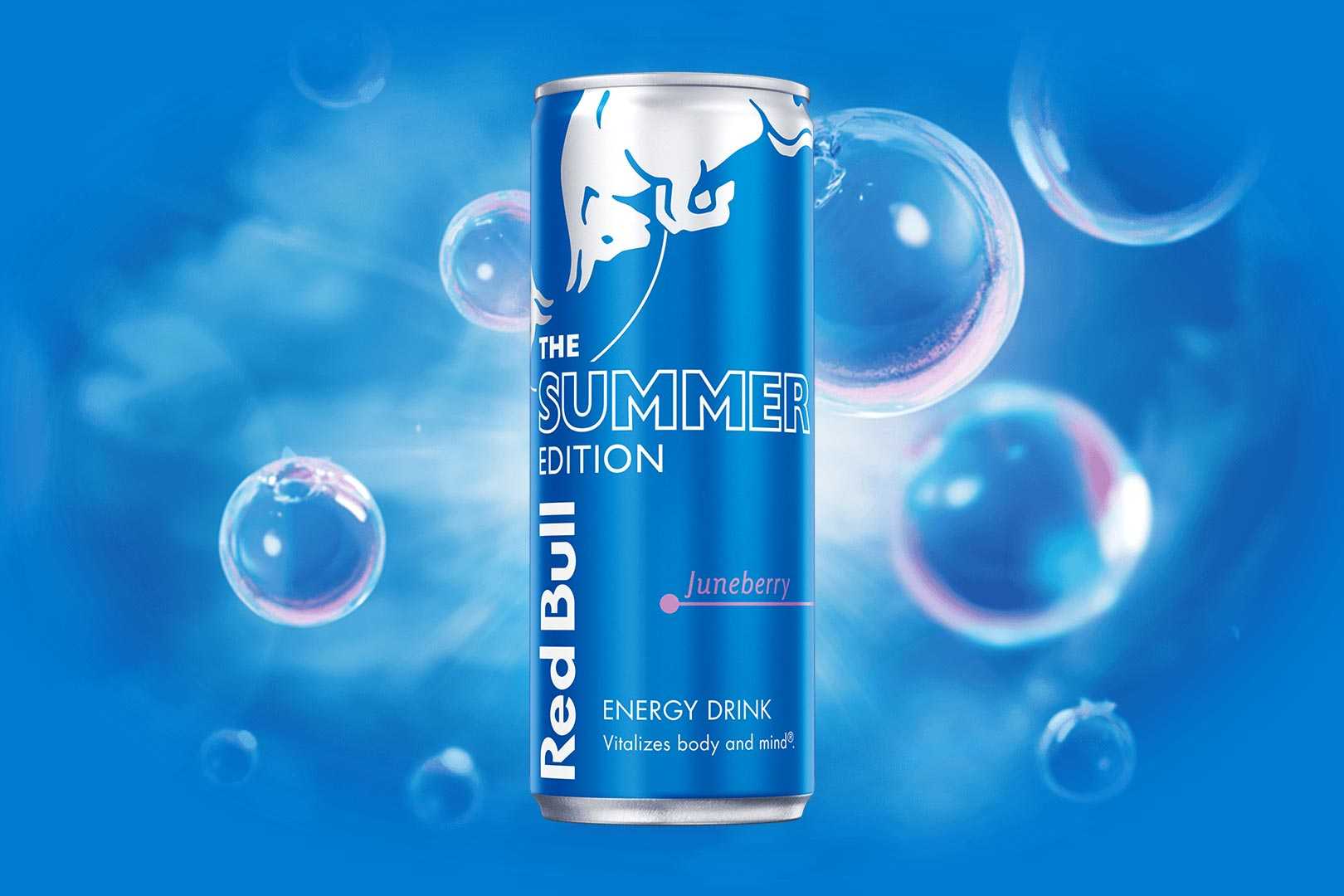 Red Bull's annual Summer Edition flavor series has returned here in 2023, following on from last year's delicious and now permanent Strawberry Apricot. The sunny season is obviously still a few months away here in the US, although the March launch gives fans plenty of time to experience the flavor and get used to it before summer arrives. As per usual, the energy drink giant has cooked up something entirely new and fit for the season.
Continuing the Summer Edition tradition at Red Bull this year is a flavor called Juneberry, and if you're wondering what exactly that tastes like, the brand describes it as a sweet combination of actual juneberry, red grape, cherry, and berries. Additionally, if you're like us and greatly prefer your energy drinks with almost no calories, Juneberry Red Bull appears to be hitting stores in a regular version as well as a low-calorie, sugar-free option.
Red Bull officially launched its limited-time Summer Edition Juneberry energy drink this month, and it has been showing up on shelves and become available for purchase in various locations. Last year's Summer Edition, Strawberry Apricot, which again has become permanent as Red Bull Amber Edition, was an extremely impressive and addictively delicious flavor, so we have high hopes for the all-new Juneberry Red Bull energy drink.