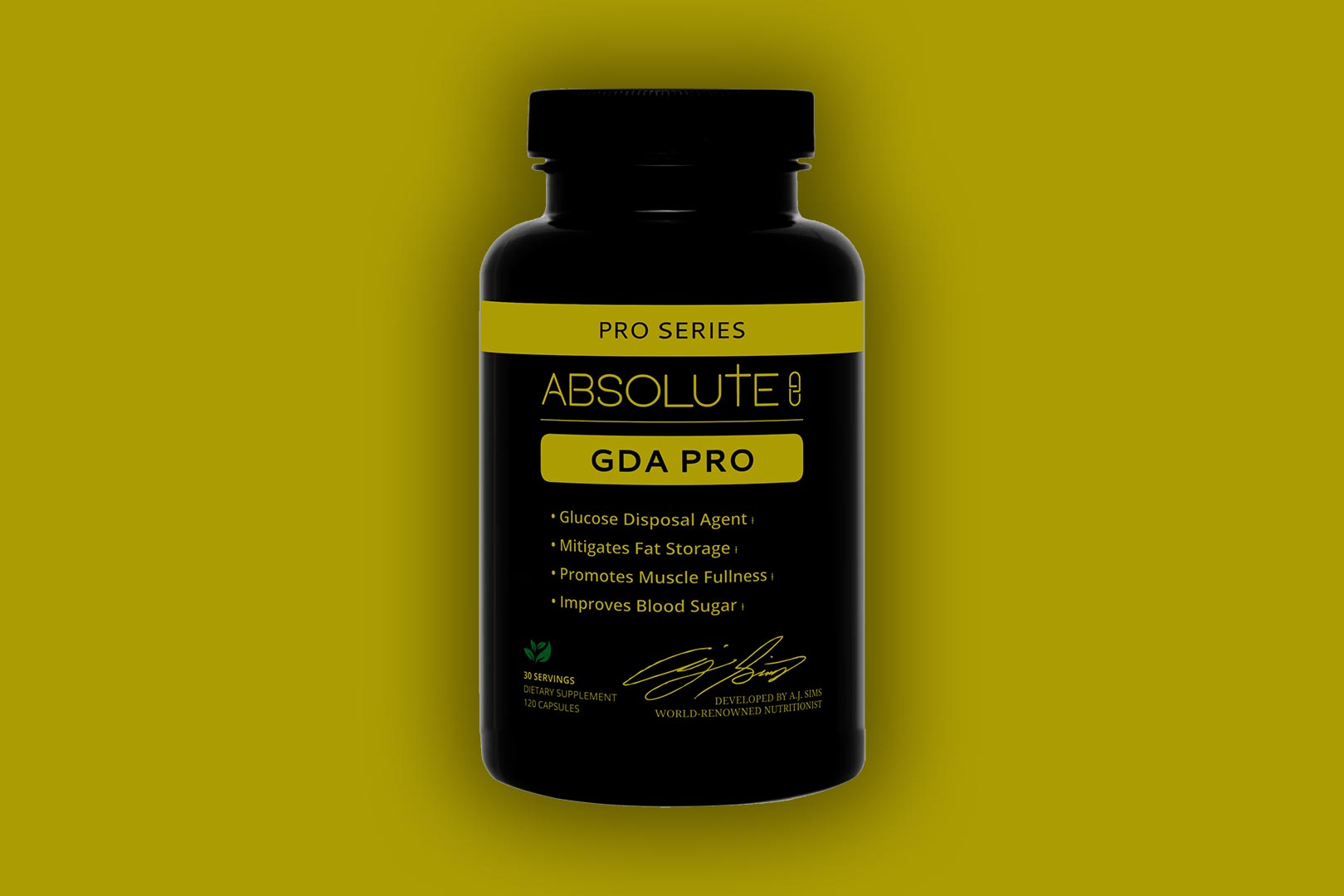 Absolute Supps, from professional bodybuilding coach AJ Sims, has announced its next completely new supplement, and this time it'll add some variety to the brand and its growing family of products. At the moment, the majority of the Absolute selection is made up of weight loss supplements with Fat Free Hardcore, Fat Free Non-Stim, and Fat Free PM, and joining that lineup shortly is the glucose disposal agent GDA Pro.
Something you may have noticed in Absolute Supps' handful of other products is it doesn't hold back on the formula side of things, loading up its formulas with reliably effective ingredients at robust dosages. That is no different in GDA Pro, with AJ Sims and his brand filling out the supplement's moderate four-capsule serving with nine active ingredients, including all of the common compounds for this sort of product.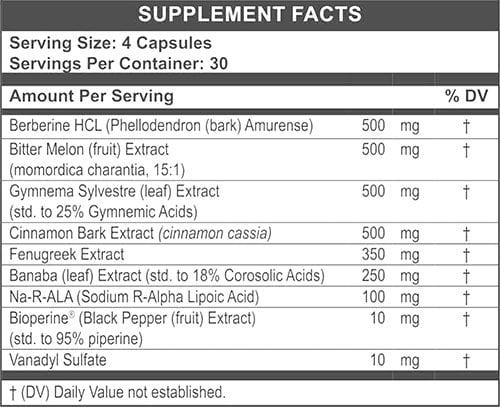 Absolute Supps GDA Pro comes with half a gram each of cinnamon bark, gymnema, berberine, and bitter melon, as well as r-alpha lipoic acid, banaba, fenugreek, vanadyl sulfate, and BioPerine black pepper to ramp up absorption in the supplement. The goal of GDA Pro is, like others in the category, designed to help your body better utilize glucose, leading to improved muscle fullness, blood sugar, and performance, and it helps with weight loss by mitigating fat storage.
AJ Sims and Absolute Supps' entry into the specialized GDA category is not available yet but will be coming to market sometime very soon. You'll be able to pick up GDA Pro when it eventually rolls out over at absolutesuppsmd.com, and judging by the brand's other products and what's in GDA Pro, it'll likely have a premium price. With that said Absolute does have discounted stacks, something this one might find its way into.