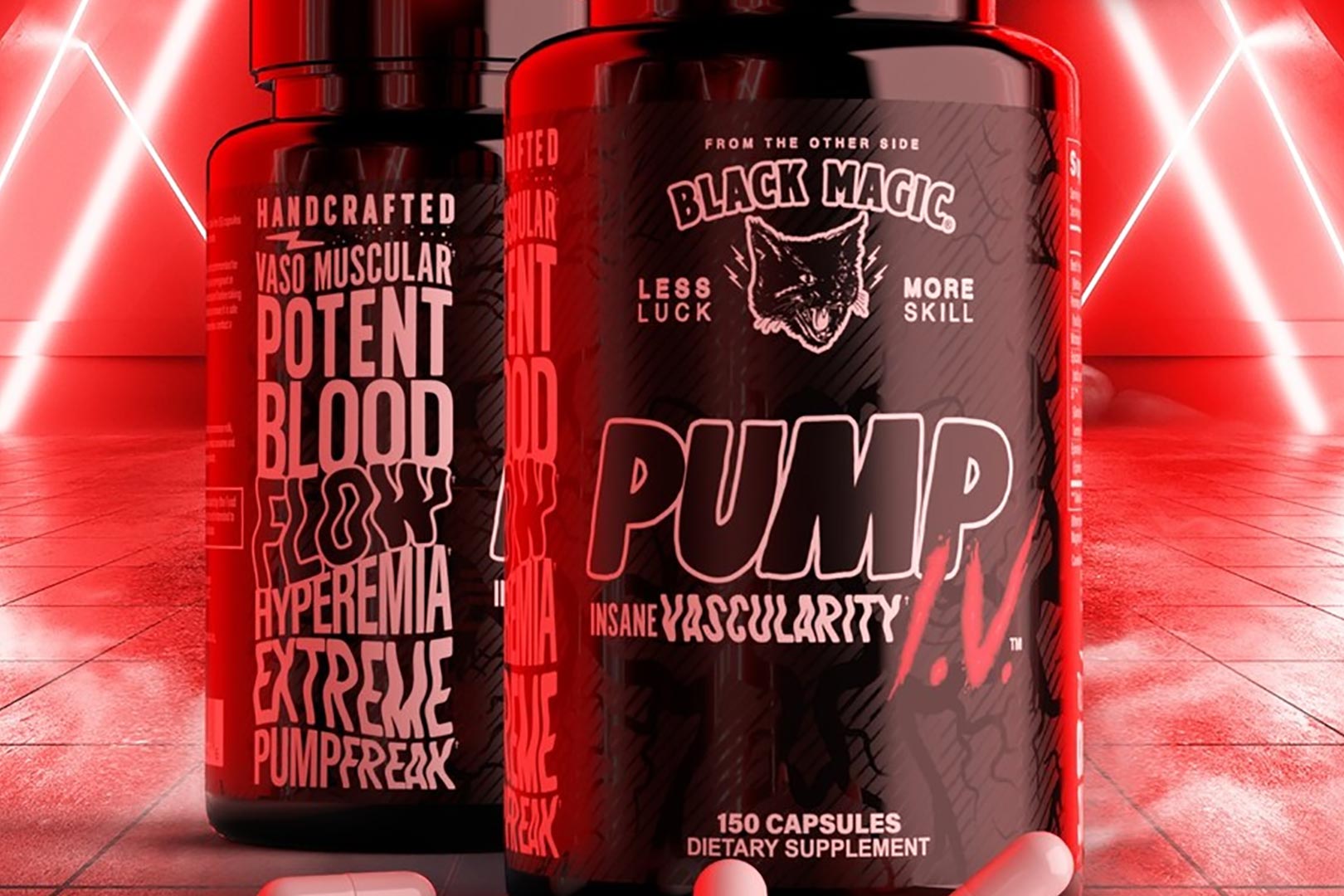 A type of supplement that has been around for several years but has seen a rise in popularity as of late is a second pump-specific pre-workout that, instead of coming in flavored powder, comes in capsules. Black Magic does already have a stimulant-free pump-powering product in Ecto Plasm, and it comes loaded with ingredients to deliver its primary benefit, including 1.5g of Nitrosigine and a hefty 8g of citrulline malate.
Black Magic has dropped a teaser of another pump supplement that'll see it get in on that growing format or sub-category of pre-workouts specifically built to enhance pumps in capsule format. The upcoming product is named Pump IV, and if it has the usual 30 servings a bottle, it looks like we're in for a five-capsule serving size, which gives the brand a fair amount of room to pack in some effective ingredients and dosages.
These types of pump pre-workouts don't tend to feature anything overly large like citrulline, betaine, glycerol, or any other pump ingredients that require a hefty amount to be effective, but for that, as mentioned, Black Magic already has Ecto Plasm. Common compounds found in more compact capsule pump pre-workouts include the likes of Nitrosigine at its full and effective 1.5g, VasoDrive, pine bark, and on occasion, 3D Pump.
We're not entirely sure what kind of ingredients or dosages we're in for in Black Magic's Pump IV, but we're guessing they'll be somewhat compact like those mentioned above and combine for a formula that doesn't crossover too much, if at all, with the previously released Ecto Plasm.