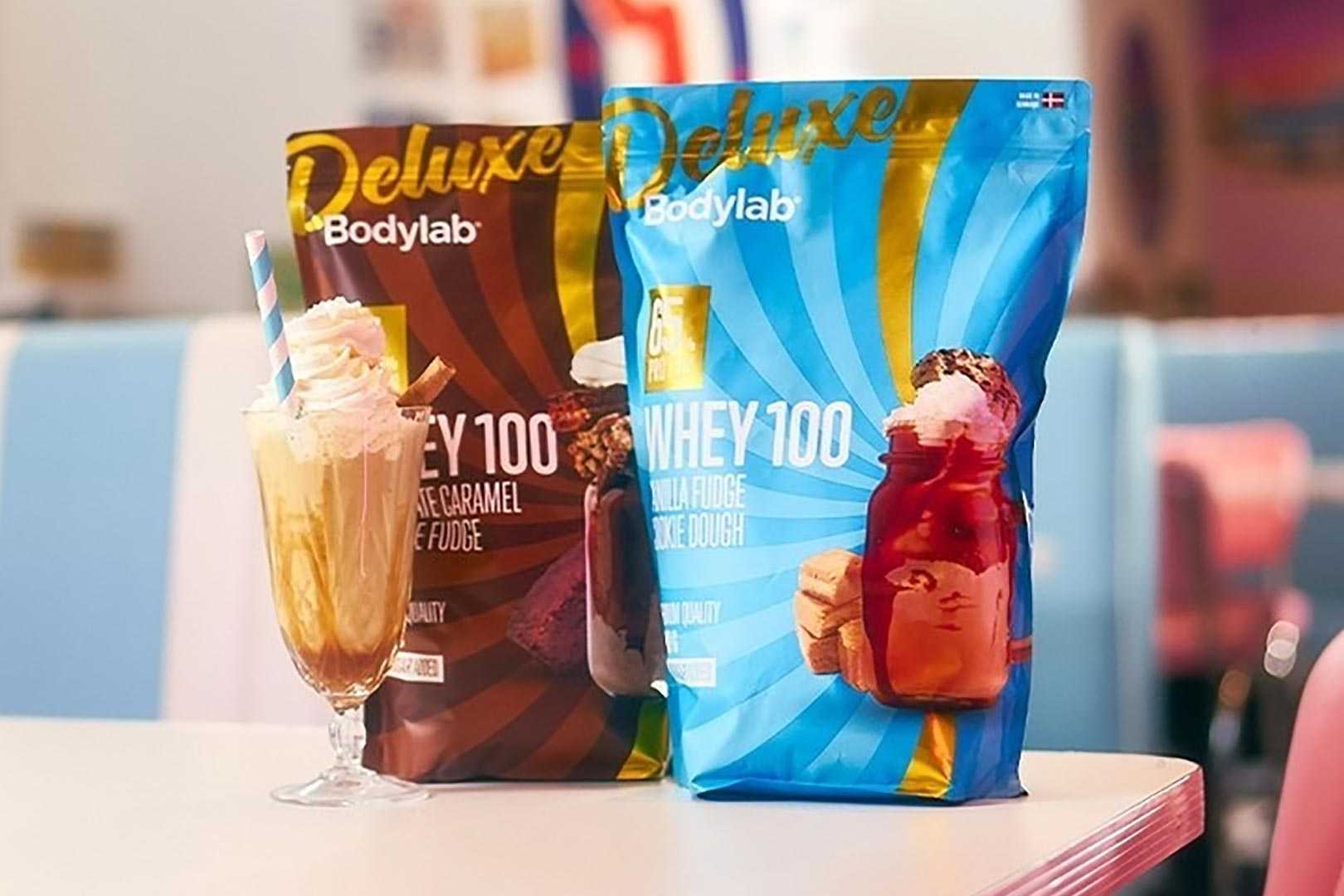 The always-busy Danish sports nutrition brand Bodylab has crafted a spin-off of its popular and top-selling protein powder Whey 100, which is a relatively straightforward and, of course, tasty whey-based supplement. The spin-off is named Whey 100 Deluxe, and it's been given the "Deluxe" attachment as that is the experience it's going for; a protein shake that has a more deluxe or gourmet taste and texture next to Whey 100.
Bodylab describes Whey 100 Deluxe as a thicker, creamier, more milkshake-like protein powder, so the title "Deluxe" or even "gourmet", makes plenty of sense. The supplement still comes with a whey-powered formula providing 25g of protein in a 38g serving, a moderately high 5g of carbohydrates, about half of that sugar, 3.8g of fat, and 152 calories, so a touch higher than your typical protein shake but seemingly worth it.
Those macros above are for Bodylab's decadent Chocolate Caramel Brownie Fudge flavor of Whey 100 Deluxe, with just one other option available for the supplement in the marginally higher calorie vanilla recipe, Vanilla Fudge Cookie Dough. The product is currently discounted through the brand's website from 259DKK down to 149DKK (21.69 USD), making it substantially cheaper than Whey 100, even with the lower protein.