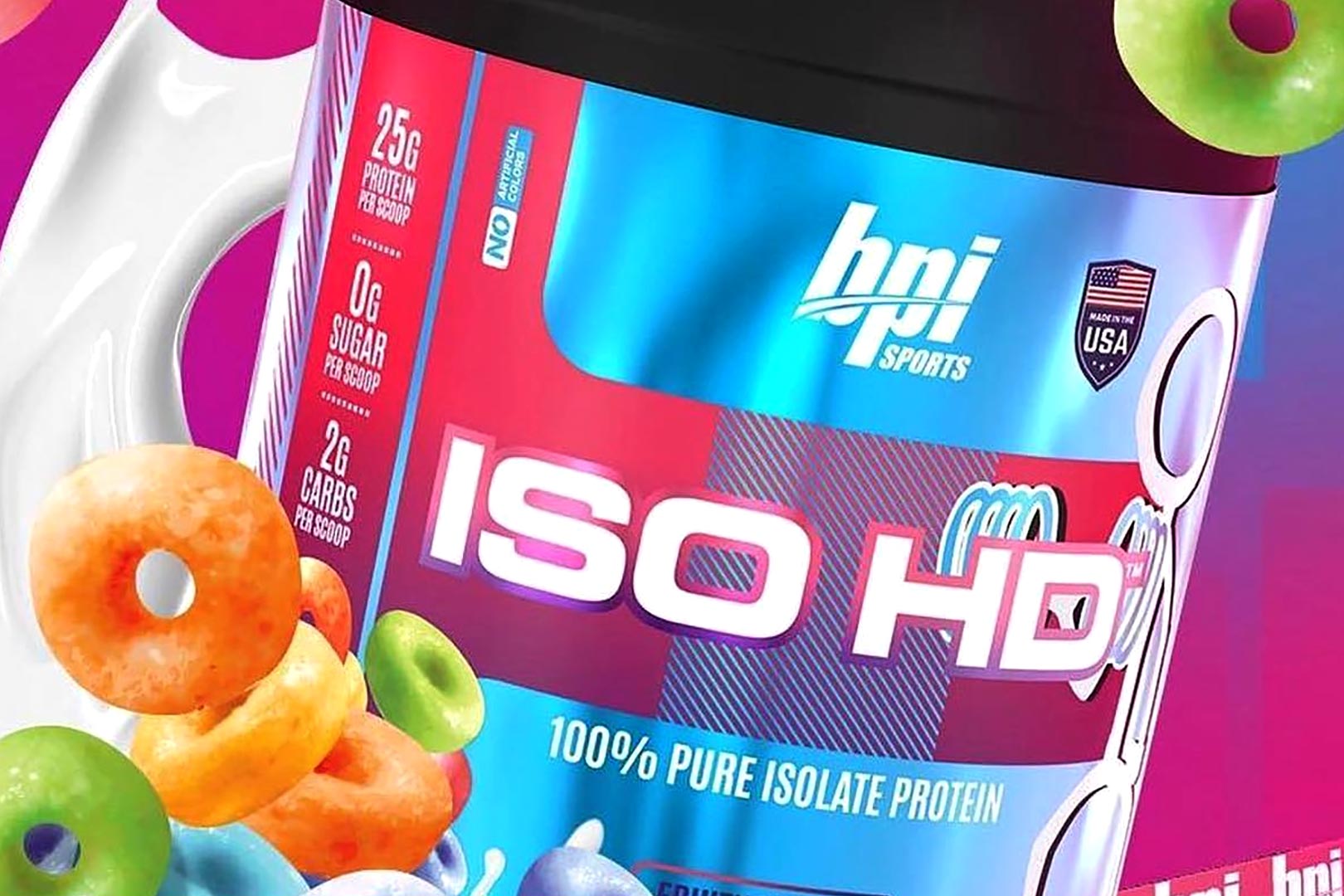 BPI Sports has added not one but three new flavors to its more premium protein powder ISO-HD, which relies entirely on whey isolate to provide its 25g of protein a serving, alongside a gram of carbohydrates and half a gram of fat, and 120 calories. Previously the brand had two relatively straightforward flavors to choose from, in the traditional chocolate and vanilla tastes with Chocolate Brownie and Vanilla Cookie.
ISO-HD has really had its menu spiced up, as BPI Sports has gone the opposite direction to Chocolate Brownie and Vanilla Cookie, and added three much more uncommon options, starting with Cookie Butter. The other two are cereal-themed creations in Jacked Apple, presumably inspired by the popular Apple Jacks looking at its colors, and the rainbow Fruity Loopers, which we're guessing is based on Froot Loops.
You can grab Cookie Butter, Apple Jacks, and Fruity Loops ISO-HD from BPI Sports' online store, where a full-size 23-serving tub of the whey isolate-powered protein powder will typically cost you $44.99.