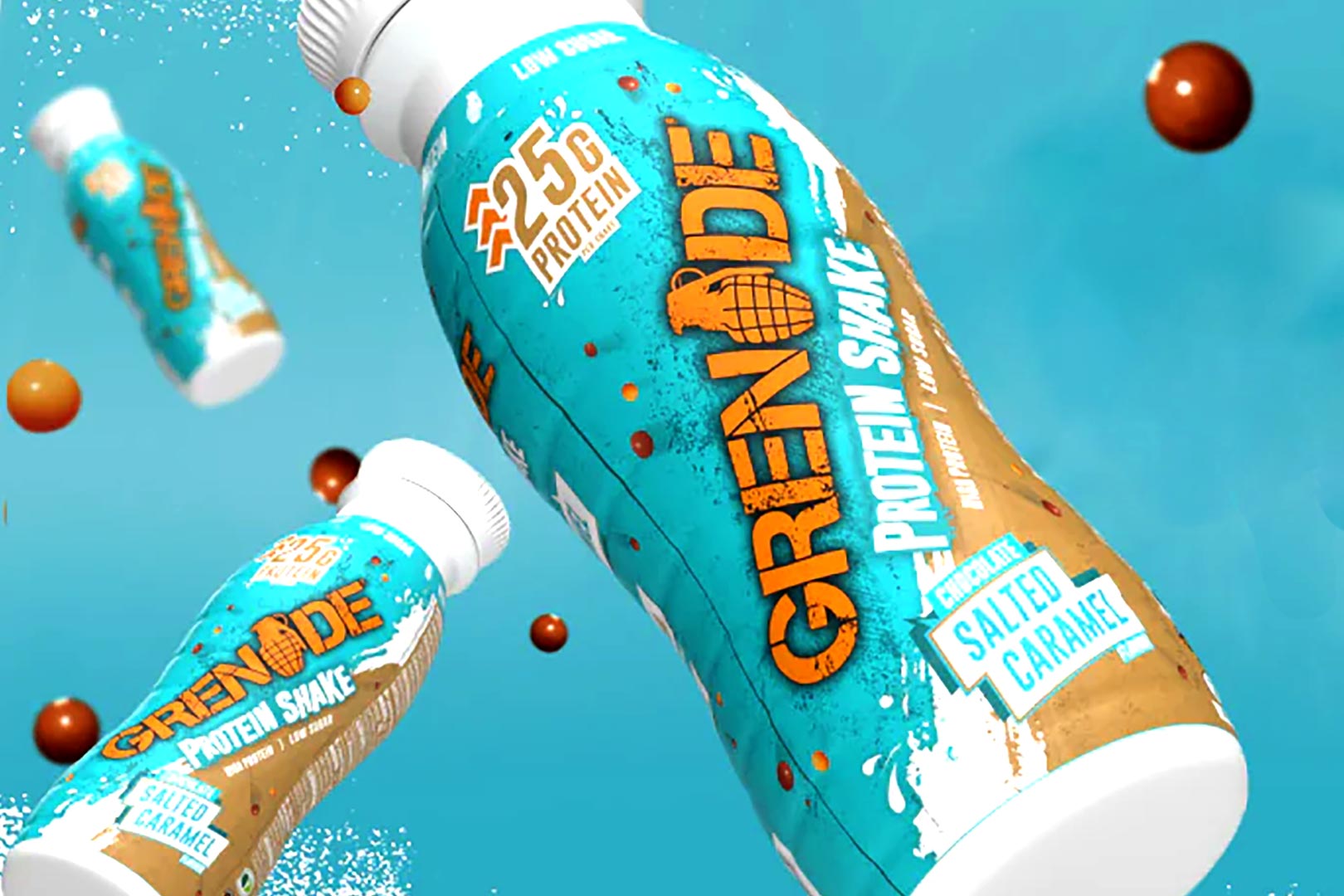 Carb Killa Protein Shake, now named Grenade Protein Shake, from, of course, Grenade, is one of the tastiest protein RTDs on the market, up there with the likes of Barebells Protein Milkshake. It is incredibly creamy, smooth, and like the UK brand's legendary Grenade Protein Bar, the flavor and sweetness is on point. All of the flavors for the product have come from the menu of the protein bar, like Peanut Nutter and Banana Armour.
This month, Grenade is bringing over another one of its original, delicious, and memorable flavors of the Grenade Protein Bar and making it available for the Grenade Protein Shake. That lucky flavor is Chocolate Salted Caramel, and if it's anything close to the protein bar, it'll be a hit. The product combines decadent chocolate and creamy salted caramel with 25g of protein, 7.6g of carbohydrates, 1.9g of fat, and 188 calories.
Chocolate Salted Caramel joins the six other tasty creations on the menu of Grenade Protein Shake in its 330ml size, keeping the number of flavors available for the larger 500ml RTD at three. As always, you can get your hands on the latest from Grenade from its website, where the delicious Grenade Protein Shake is a reasonable £22 (27.40 USD) for eight, which can be discounted by 20% if you sign up to the brand's email list.