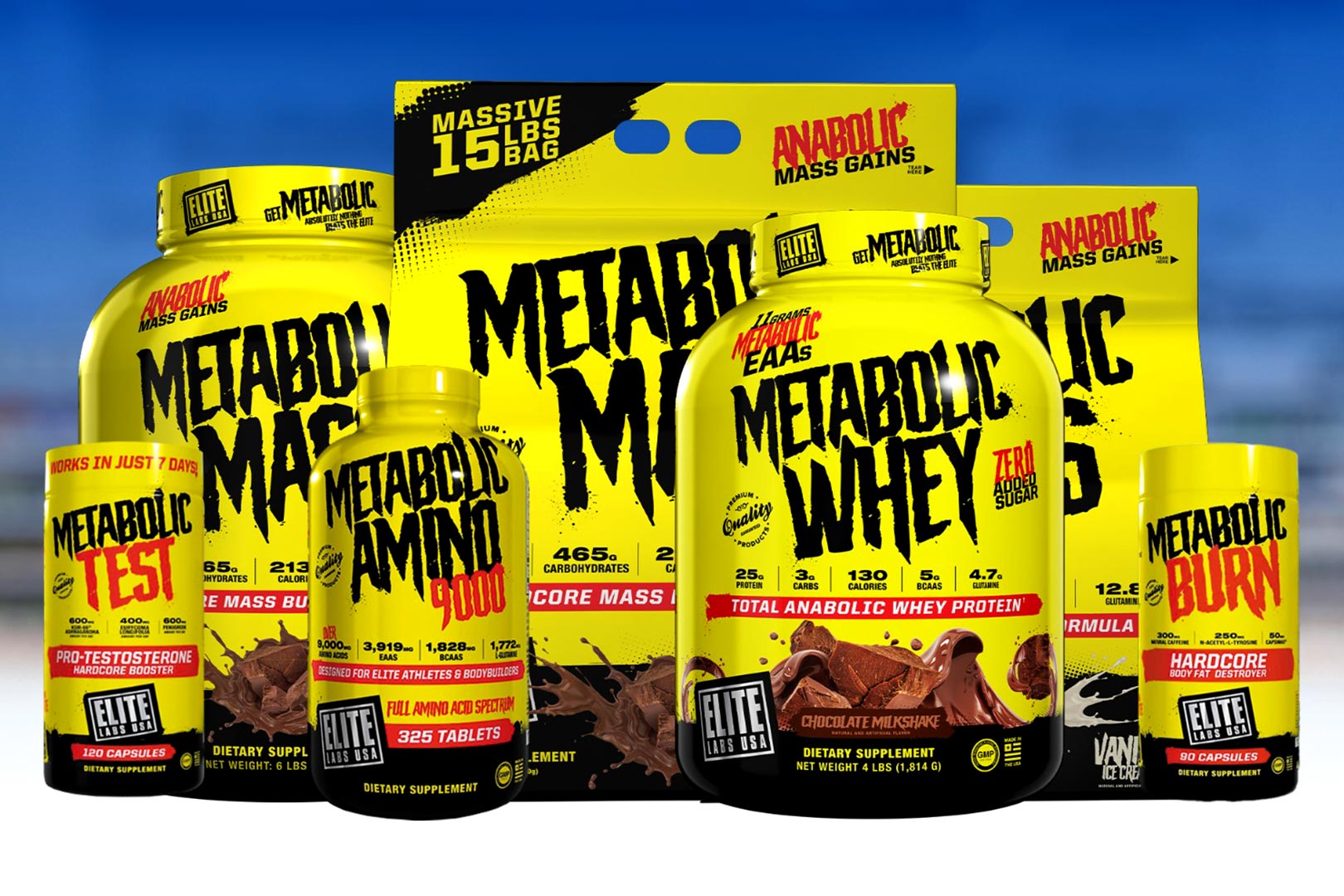 Elite Labs has shared an exciting bit of news regarding the availability of its now very extensive Metabolic Series of supplements, which has grown from its original calorie-loaded gainer to a full family of sports nutrition products. The collection consists of a more traditional protein powder as opposed to the over 2,000 calories of Metabolic Mass, a well-rounded pre-workout, stimulant fat burner, testosterone booster, and more.
The latest from Elite Labs and its Metabolic Series is that shortly, it'll soon be joining the list of supplements sold through Walmart's online store over at walmart.com. The launch will include many of the essential products from the brand's yellow-colored line, such as Metabolic Mass and Metabolic Whey. Do note this is only availability on Walmart's website, not placement in the growing sports nutrition aisle in its many physical stores.
While Elite Labs is beginning its partnership with Walmart exclusively online, the hope is this expansion will be successful and quickly followed by the Metabolic Series supplements making their way into stores and on shelves.