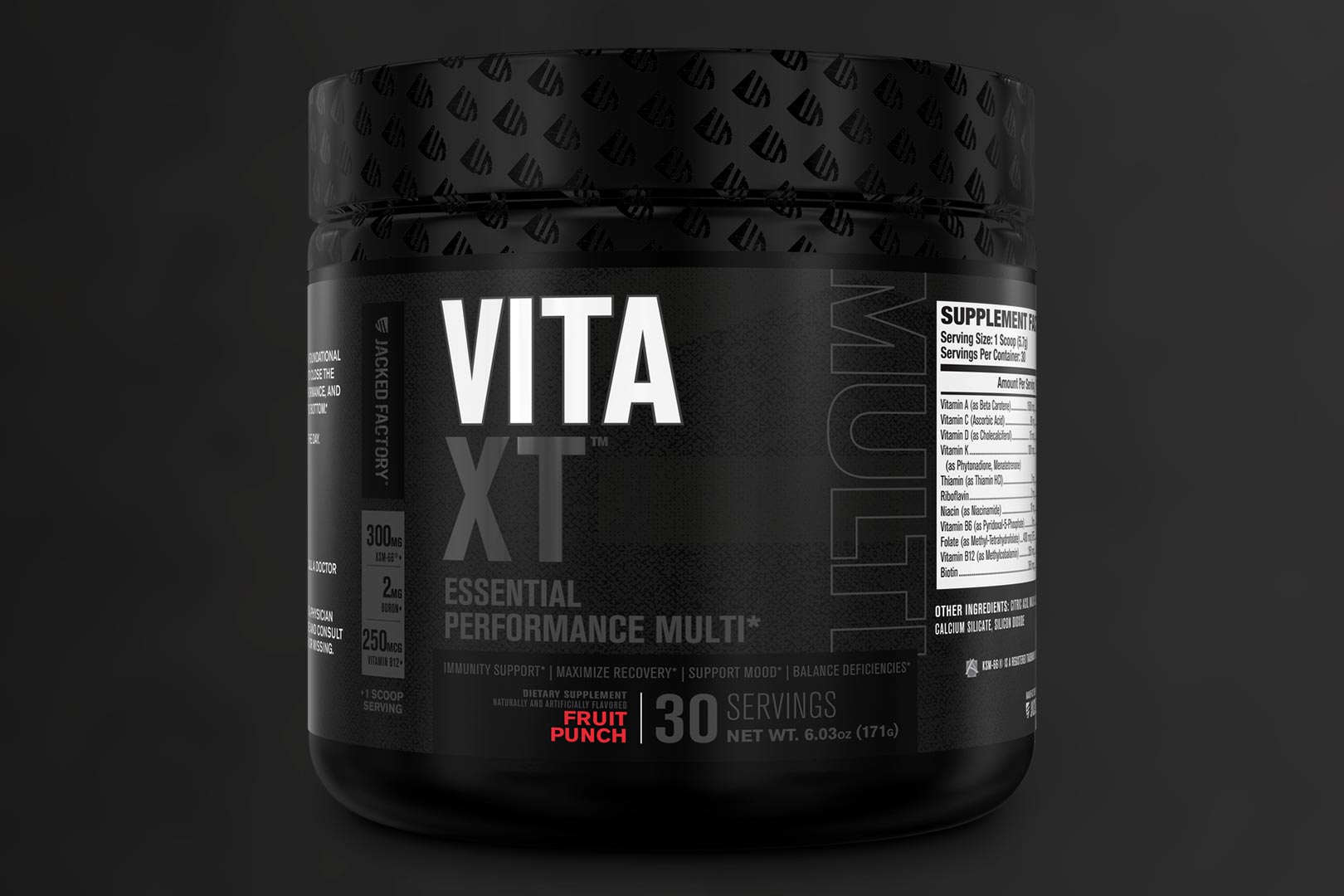 Jacked Factory has many different sports nutrition supplements, spanning almost every key category, such as pre-workout, amino, weight loss, and several divisions of protein powder, as well as one of the most important essentials in a multivitamin. Tomorrow the reputable brand is launching another vitamin and mineral product by the name of Vita-XT Black, an advanced spin-off of the original Vita-XT, and there are a few differences.
The name Vita-XT Black does make the second Jacked Factory multivitamin sound more advanced, and that is the case. The supplement has a similar variety of vitamins and minerals, although some are dosed around the same, and many much higher. The big difference comes in the extra features, as Vita-XT has boron and vanadium alongside its multivitamin formula, while Vita-XT Black has boron, a gram each of inositol and inulin, and 300mg of the premium, multi-benefit KSM-66 ashwagandha.
Jacked Factory's Vita-XT Black almost feels like a replacement judging by its formula, and in saying that, the cost of the new version is a few dollars more at $19.99 versus the $16.99 of the regular Vita-XT. You do get the usual 30 servings in the marginally more diverse multivitamin to last you a typical month at one a day, and another key point for Vita-XT Black is it comes in powder format in Strawberry Lemonade and Fruit Punch flavors.