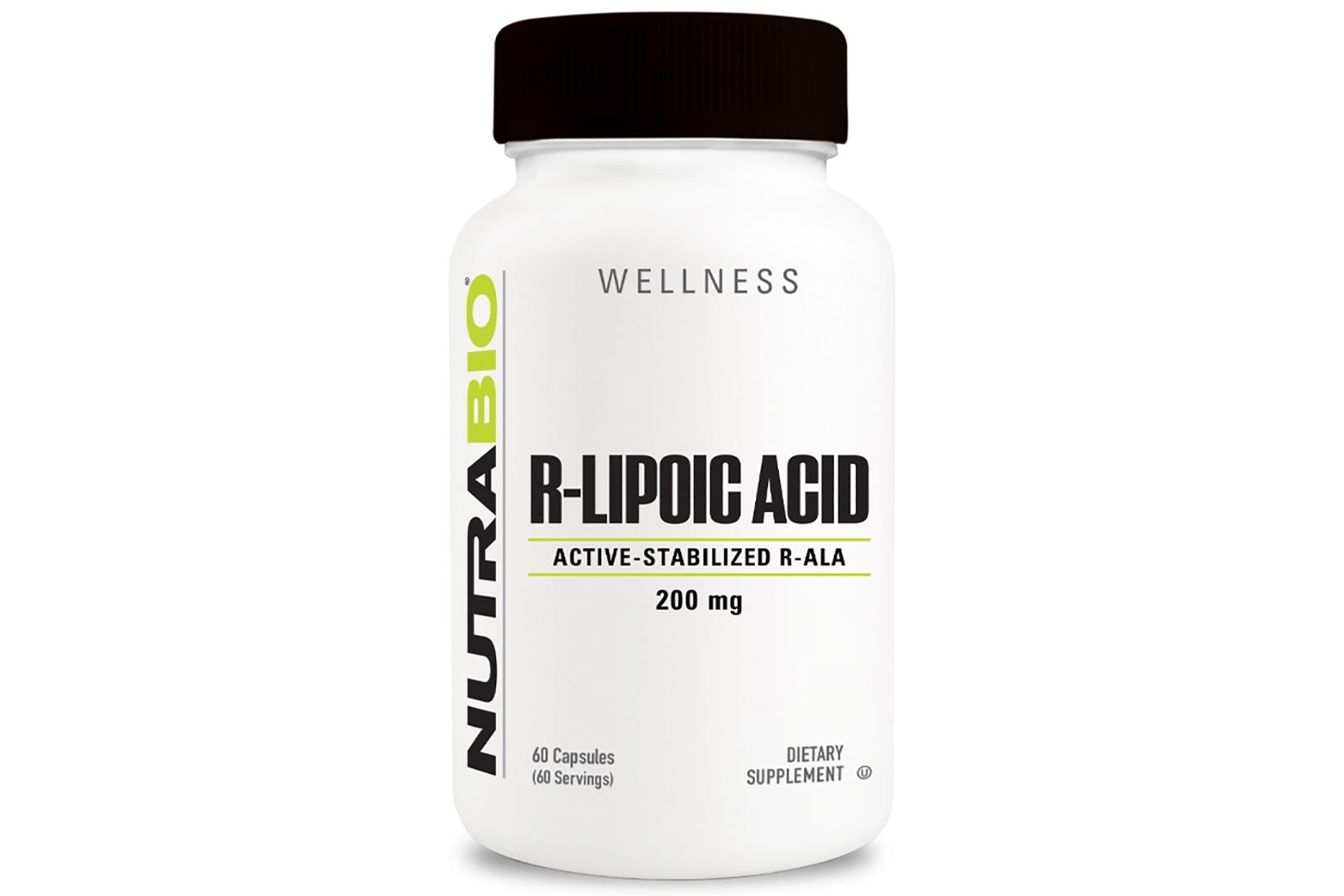 It was only last week Nutrabio added to its already extensive selection of straightforward supplements, also branded its Wellness Series, which is made up of a mountain of different basic and standalone products. That most recent addition to the reputable brand was Cissus Quadrangularis, featuring a solid 1.2g dose of the joint health, mobility, and joint comfort ingredient, and you get 30 servings a bottle for a reasonable $16.99.
Nutrabio has followed Cissus Quadrangularis with another standalone supplement named after its key ingredient in R-Lipoic Acid. True to the name, the product consists of only r-lipoic acid at 200mg in a single capsule serving, coming from 250mg of sodium alpha-lipoic acid. The brand and supplement promote several benefits, including enhanced energy and cognition, as well as improved metabolism and cardiovascular health.
Like every other product that falls under Nutrabio's straightforward Wellness Series, the ingredient-titled R-Lipoic Acid carries a fittingly basic price tag of $29.99, and that is for a bottle of 60 capsules, each of those packing that 200mg of r-lipoic acid.