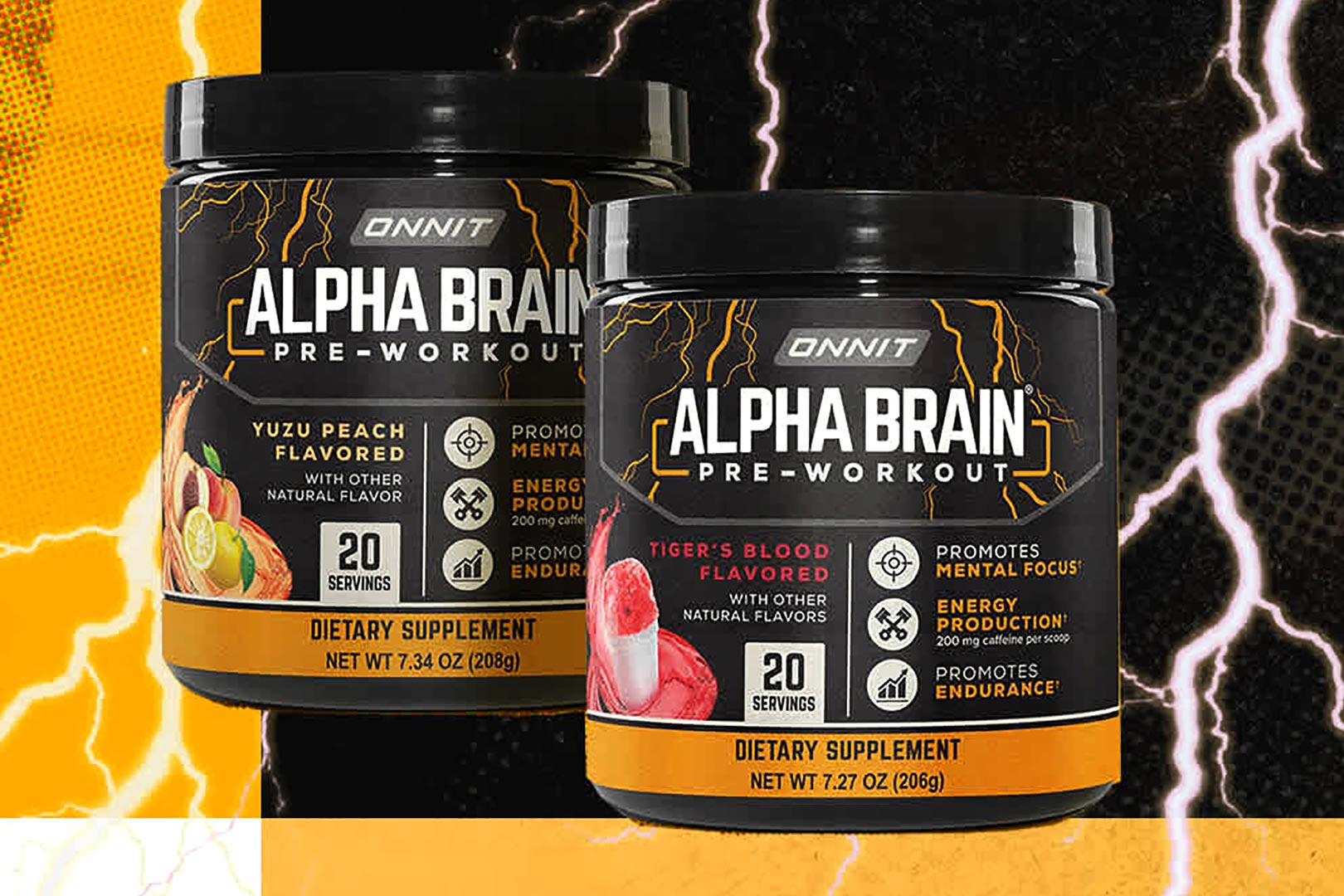 The latest spin-off of Onnit's hit nootropic supplement Alpha Brain has made its debut, introducing the more complete sports nutrition product Alpha Brain Pre-Workout. As per the name, the brand has taken its original focus-supporting formula and made it into something for you to throw down before your workout. It hasn't carried over many ingredients from the original, but it has maintained the approach taken in Alpha Brain.
Onnit's Alpha Brain Pre-Workout essentially has five ingredients commonly found in competitors in the pre-workout category, and they're there to add energy, muscle pumps, and performance support to the experience. You get 2.4g of the ever-present beta-alanine, the same amount in pure citrulline for the pump side of things, then you have the proven Dynamine at 50mg, theobromine, and 200mg of caffeine driving energy.
The rest of the components filling out the formula behind Alpha Brain Pre-Workout are a little less common, and these are what bring that original Alpha Brain feel. There is premium AlphaSize alpha-GPC at 150mg for mental focus, an ingredient also in the regular Alpha Brain, 225mg of the cognition-enhancing ashwagandha NooGandha, and lastly, 250mg of PFBc African oil extract, shown in studies to potentially affect mood, endurance, and performance, making for a unique addition to the pre-workout.
The one-time purchase price of Alpha Brain Pre-Workout directly through Onnit's online store is a little under the price of the capsule nootropic Alpha Brain, coming in at $59.99, or if you want to subscribe and receive the supplement on a regular basis, the brand will give you 15% discount. That is certainly a premium cost, and do note you get 20 full servings a tub, so it'll last a month using it every workout, training five times a week.