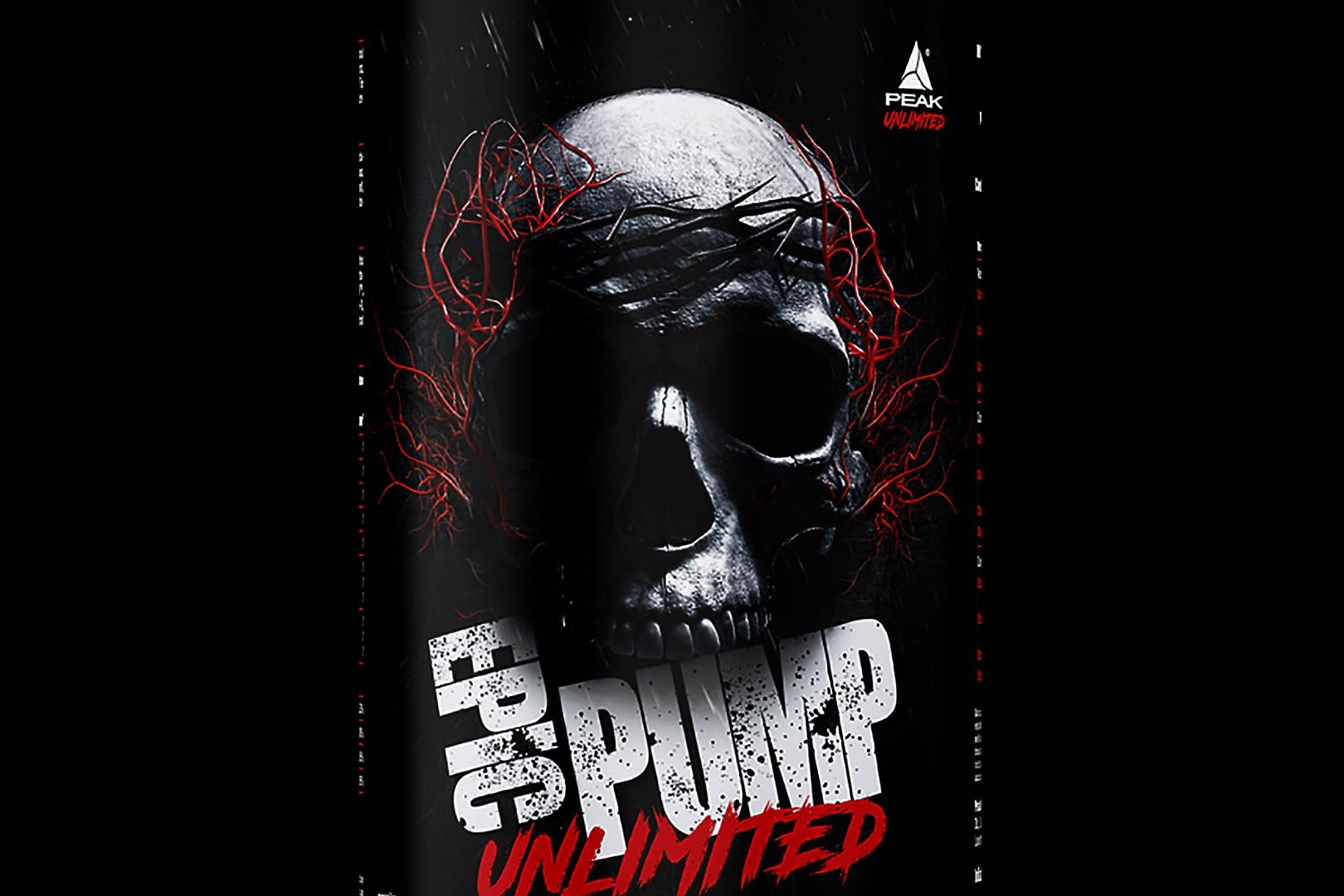 Peak Performance has introduced an all-new stimulant-free, pump-enhancing pre-workout supplement called Epic Pump Unlimited, and it's rolling out to shelves shortly in its home country of Germany. The product has hefty dosages of reliable pump-powering ingredients, and while those will ensure the pre-workout delivers on its goal of better muscle pumps in the gym, there is a unique feature to this that we haven't seen before.
Some of the key ingredients and dosages in Peak Performance's Epic Pump Unlimited include a sizeable 10g of citrulline malate, 6g of arginine HCl, and 700mg of the increasingly popular Cellflo6. Where the interesting and unique side comes in is you actually get two bottles when you purchase the pre-workout; one is bulk powder, and the other is liquid.
Epic Pump Unlimited has all of those ingredients mentioned above in the powder supplement, in your choice of three flavors with Fresh Berries, Sour Green Apple, and White Tea Peach. Alongside that, you get a small bottle of liquid glycerol, providing 6g of pure glycerine in every 5ml serving. The sidekick product has a total of 80ml, working out to 40 servings, or 20 if you want to push the limits and double for 10g of glycerine.
There are many supplement companies out there that sell bulk glycerol products or even liquid glycerine to buy in combination with a more advanced pre-workout. However, Epic Pump Unlimited is the first time we've seen them together in a package, where you can't get one without the other. It is worth noting this is a sequel and replacement to the original Epic Pump, which had a similar formula but not as much citrulline and, of course, it didn't have the addition of a bottle of liquid glycerine.