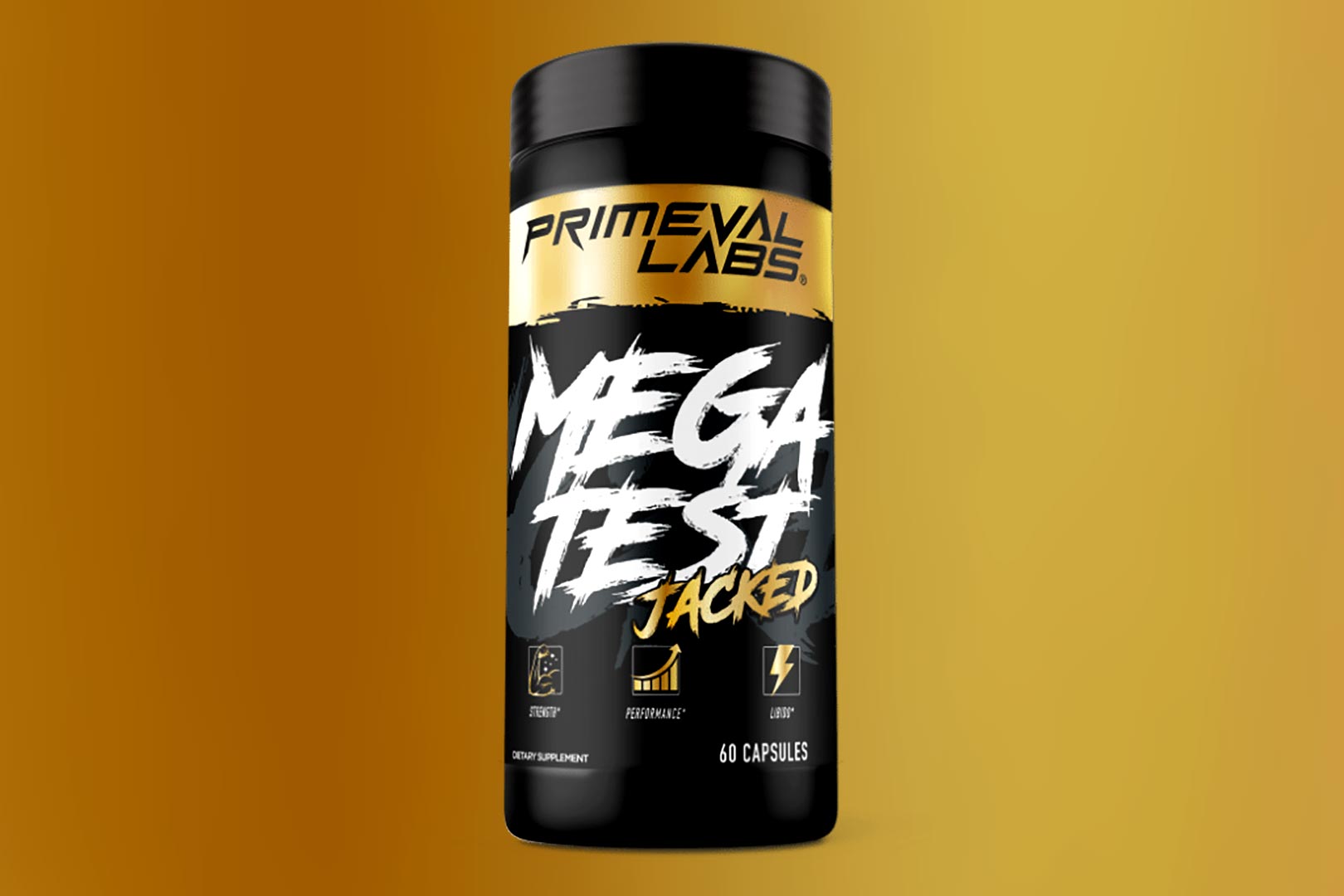 Primeval Labs has revealed and released a host of testosterone-boosting supplements, including a spin-off of its original competitor in the specialized category, Mega Test. The new extension is Mega Test Jacked, and it shares one key ingredient with the original in standard ashwagandha at the same 250mg a serving. The rest of the Jacked formula is different from the regular Mega Test, as there is a specific purpose behind the alternative product.
Primeval Labs has designed Mega Test Jacked as a sort of pre-workout type testosterone booster, filled with ingredients to naturally support and boost testosterone as well as elevate performance and endurance during your workout. There are a handful of components alongside the ashwagandha mentioned above, at 250mg a serving, with everything wrapped in a two-capsule serving, not the traditional pre-workout format of flavored powder.
The rest of the Mega Test Jacked formula is made up of 250mg each of maca and tribulus, two common testosterone-supporting ingredients, 25mg of DHEA, 10mg of boron, 100mg of longjack, and lastly, a common pump-supporting feature in pine bark extract at 150mg. Primeval Labs spin-off supplement can stack with the original Mega Test, as well as any of its pre-workouts, as again, this is a testosterone-boosting pre-workout of sorts.
Fans of Primeval Labs can purchase Mega Test Jacked directly through its online store at $34.99, although it can also be found at retailers, specifically Muscle & Strength, where there is a deal available on the hybrid testosterone booster. The pre-workout-supporting supplement costs $24.99 at Muscle & Strength, and for a limited time, it's buy one get one free, currently making it $12.50 each for two full-size bottles of 30 servings.