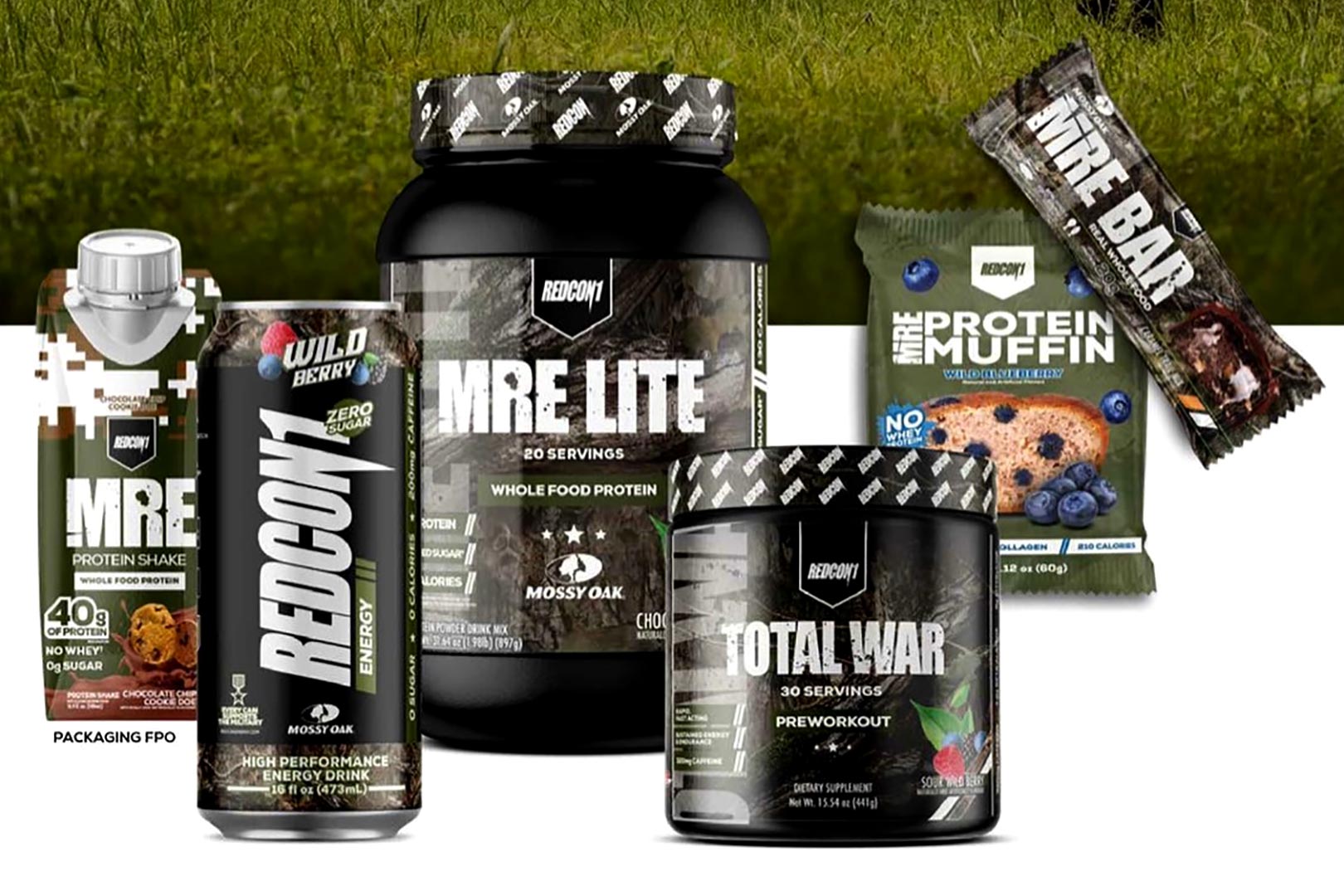 Redcon1 has announced an absolutely massive collaboration with a company outside of the sports nutrition industry in the outdoor lifestyle brand Mossy Oak. The award-winning Redcon1 said it took time to decide who it wanted to work and collaborate with when it came to partnering with another brand. It felt Mossy Oak was a great fit and made a lot of sense, and it's relatively clear as to why when you see what they've done.
Redcon1 and Mossy Oak have come together and created an alternatively branded series of products, each in a completely new flavor. The look of the items certainly reflects the Mossy Oak partnership and includes the Mossy Oak logo alongside all of their other informative details. There are six products involved in the collaboration, four of them being in a convenient on-the-go format, and again, each is in a completely new flavor.
The collection of products from Redcon1 and Mossy Oak consists of a Chocolate Mousse MRE Lite protein powder and Sour Wild Berry for the original stimulant pre-workout, Total War. The remaining four are the two snacks, a Caramel Trail Mix MRE Bar and the MRE Muffin in a Wild Blueberry flavor, and then the beverages, MRE RTD in a Chocolate Chip Cookie Dough option and a refreshing Wild Berry Redcon1 Energy drink.
Redcon1 plans on launching its extensive collaboration collection with Mossy Oak over a period of time, which makes sense as it is an extensive family with those six entirely new flavors for many of the brand's top-selling products. The Chocolate Mousse MRE Lite and Sour Wild Berry Total War are first, arriving in August, then the MRE Bar later this year, followed by the Protein Muffin and Wild Berry Redcon1 Energy early next year.