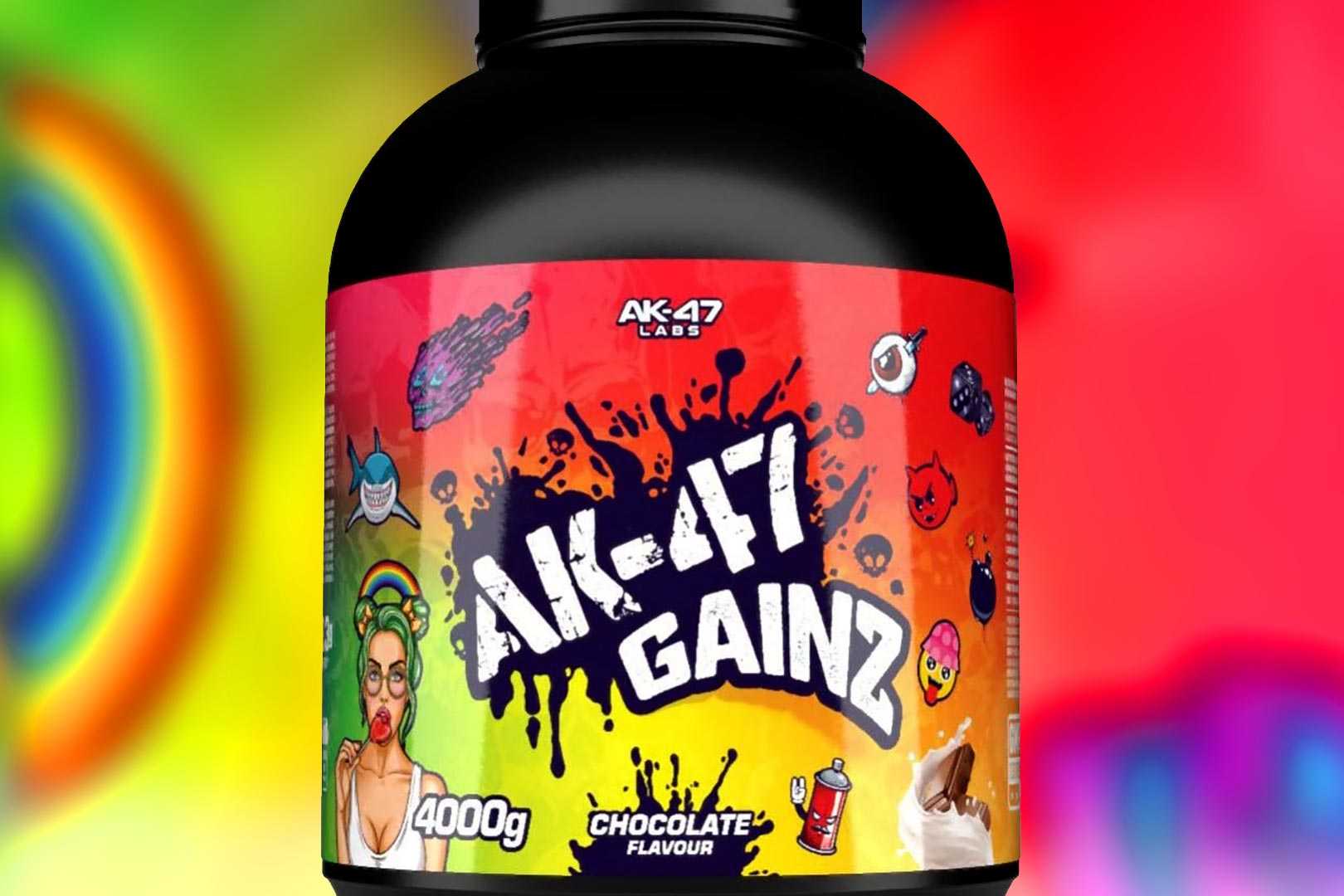 AK-47 Labs in the UK and Europe, widely distributed by the premier Netherlands-based Prometeus, has a new supplement in its catalog this month, adding to its already extensive selection of sports nutrition products. AK-47 is definitely a mainstream-level brand with straightforward formulas at cost-effective prices, and it competes primarily in popular categories, which is the case once again in the all-new AK-47 Gainz.
The simply named Gainz is AK-47 Labs' entry into the mass gainer market, and as mentioned, similar to its other supplements, it relies on commonly used ingredients to provide a high-calorie nutrition profile. A three-scoop serving comes with a reasonable 15g of fat, close to 30g of protein at 29.3g from whey concentrate, a sizeable 129g of carbohydrates from oat flour, 24.8g of fiber, and an almost four-figure calorie count of 824.
Once again, AK-47 Labs is known for straightforward products, with competitors in the pre-workout space, testosterone booster, weight loss, and now it has a simple, value-focused mass protein in Gainz. The supplement should be showing up in stores and stockists across the UK and Europe in a traditional Chocolate flavor, and while it also has only one size, it is large with 4kgs (8.8lbs) of powder, which is about 17 servings.