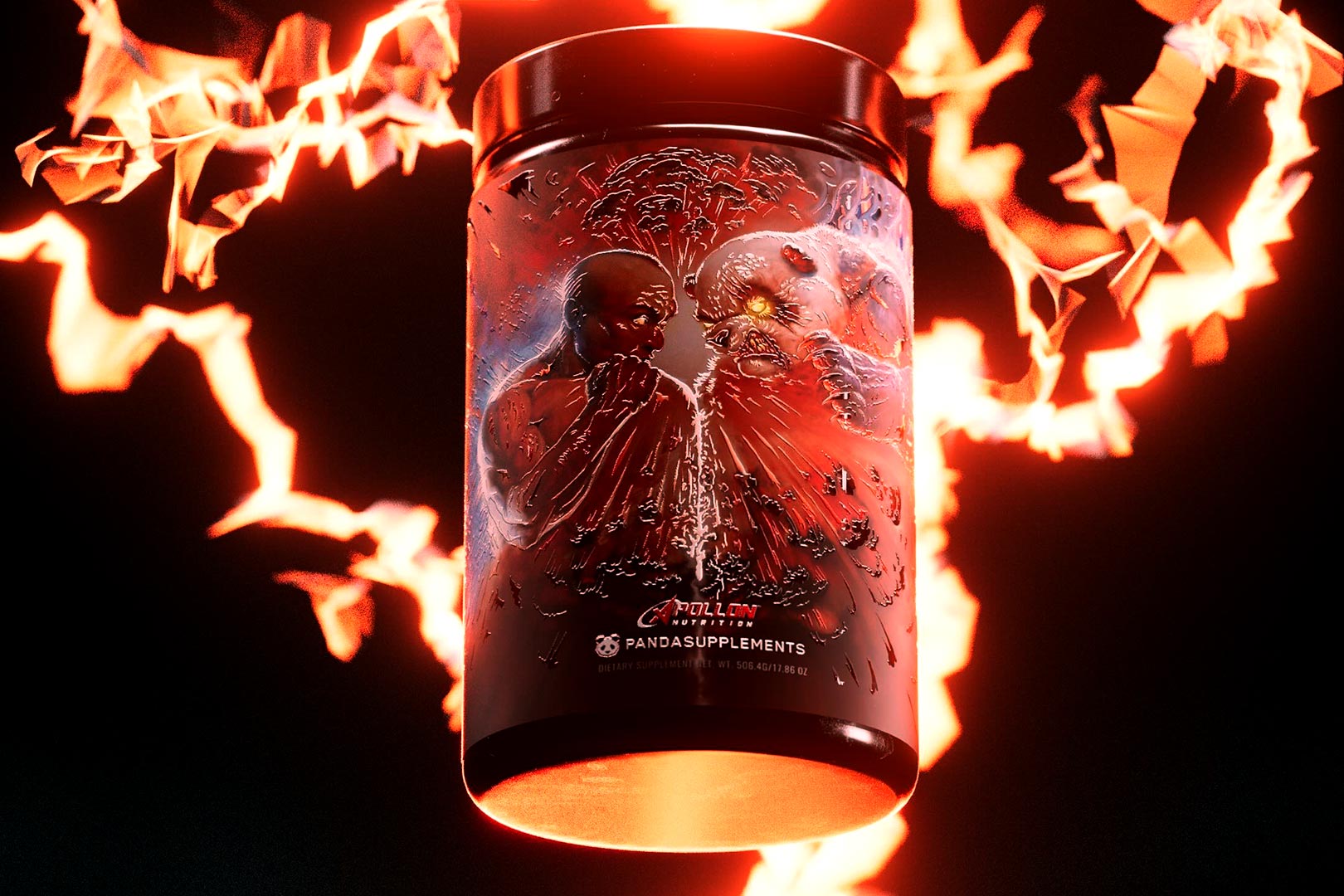 Following the announcement from earlier today, Apollon Nutrition and Panda Supplements have revealed the formula that'll power their pre-workout collaboration Face/Off. This is the first time we've seen the hardcore brand put together a product in partnership with another supplement company, although it's the second collaboration from Panda, its first being a loaded pre-workout with the original underground brand Black Market.
Apollon Nutrition and Panda Supplements' pre-workout Face/Off is definitely a collaboration, being crafted and created with input from both sides, although there was some divided effort. The intense and eye-catching graphics, marketing, and branding were driven a lot by Panda, then not too surprising considering it is one of the things it's known for; Apollon took most of the responsibility for the formula, and it shows.
Face/Off from Apollon Nutrition and Panda Supplements is a well-rounded beast, coming loaded with ingredients and dosages for all of the pre-workout benefits in energy, focus, pumps, and performance. It has Apollon's signature high dose of caffeine with close to 600mg a serving, spread across three sources in caffeine anhydrous, caffeine citrate, and di-caffeine malate.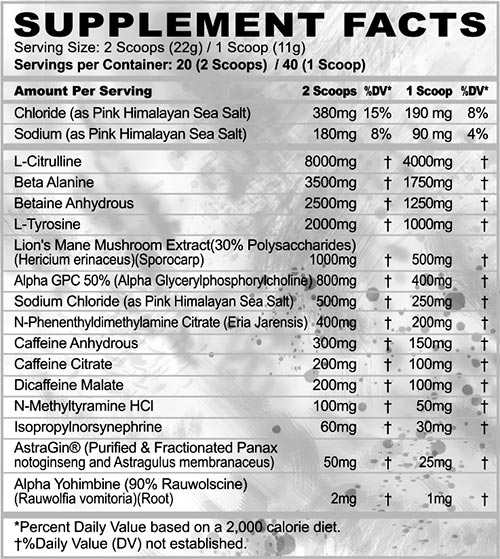 Caffeine is certainly not all Apollon Nutrition and Panda Supplements have packed into Face/Off for energy and focus, you also get 2mg of alpha yohimbine, 60mg of isopropylnorsynephrine, 400mg of eria jarensis, and huge dosages of reliable nootropics in 2g of tyrosine, 800mg of alpha-GPC, and a gram of lion's mane. That's all topped off with pump and performance support from 8g of pure citrulline, 3.5g of beta-alanine, pink Himalayan salt, and 2.5g of betaine.
The collaboration pre-workout Face/Off is absolutely loaded and is similar to Apollon's own high-powered Assassin, with maybe a bit more in the area of focus and drive. As revealed earlier today, the collaboration between Apollon Nutrition and Panda Supplements is going live on the brands' websites this Friday. There are two flavors, although each is exclusive to one brand, so you'll need to shop at both to get the entire collection.